Furniture Mount System (FMS)
What Is FMS?
A "Drill Free" Solution to flat-panel TV Mounting
FMS is an easy to install pillar kit that gives you the benefits of mounting your TV (added safety and enhanced viewing) while organizing small components and cords.
Flat-panel mount + Compatible Furniture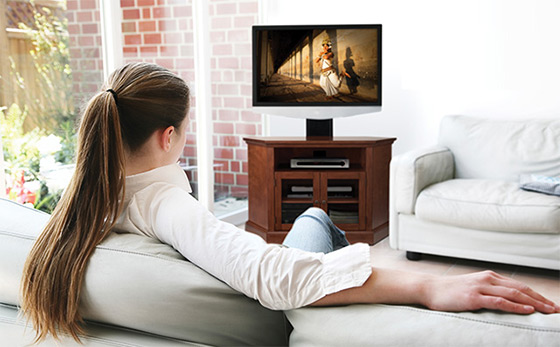 How Does It Work?
Setting up the FMS is a snap. Simply follow the easy steps below.
Why FMS?
Enjoy the benefits of a TV wall mount without having to drill into the wall.
Tilt and swivel your TV for the optimal viewing angle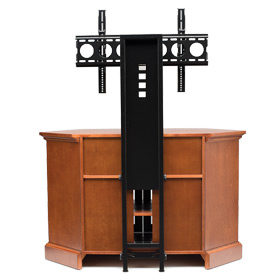 Prevent falling or tipping by securely mounting your TV to pillar kit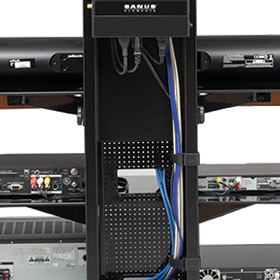 Neatly connect smaller components and accessories behind pillar providing a clean and organized appearance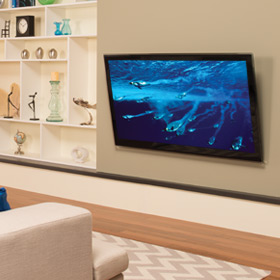 Remove mount from pillar and attach to wall for added versatility
What is FMS Compatible?
A wide assortment of home theater accessories and components can easily attach to the back of the FMS pillar kit. These include but are not limited to: wireless routers, surge protectors, wireless HD adapters, media streaming devices, HDMI Splitters, wireless speaker kits, a wide variety of furniture pieces and more!
Before & After
Before
Components and cords hang into view creating an eye sore.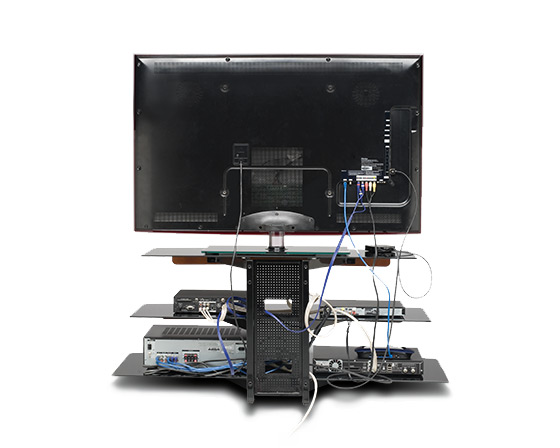 After
Small components, cables and cords are easily organized.