Everything You Need to Know About Mounting a TV Over a Fireplace
Sep 08, 2017
Do you like the look of a TV over the fireplace? Many people do, while others choose that location out of necessity — it's the only space where the TV will fit. Either way, here are the factors to consider before mounting a TV above your fireplace.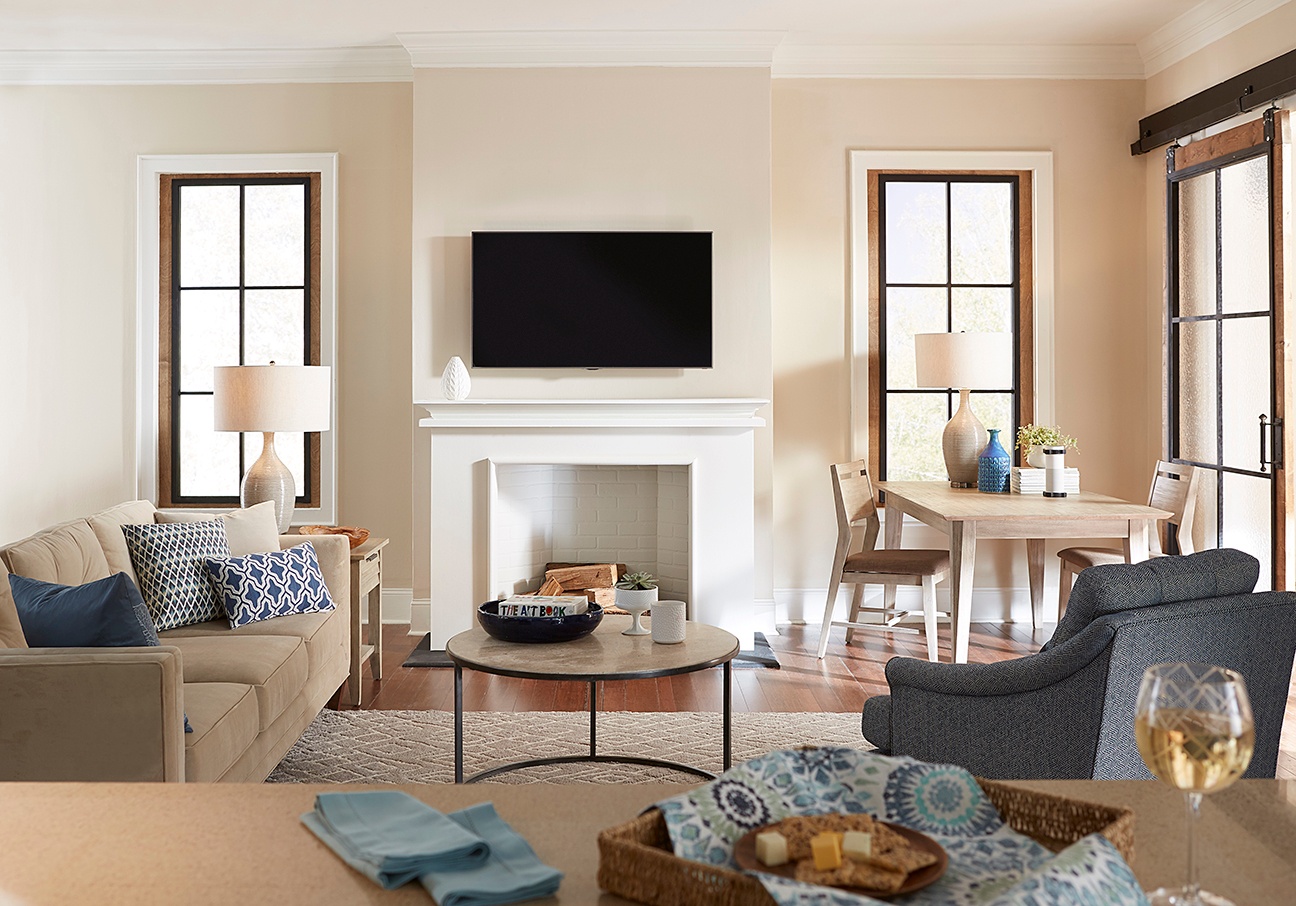 What Kind of Fireplace Do You Have?
TVs are susceptible to damage from heat and smoke (even cigarette smoke). Heat rises, so whatever your fireplace puts out will directly affect your TV. Gas fireplaces produce heat but not smoke. Wood-burning fireplaces produce both. And wood stoves produce the most heat and smoke – too much to mount a TV directly overhead.
You may not see smoke, but it's there, and the tiny particulates in it can coat components inside your TV. You should also know that TVs will start to fail if they're regularly exposed to temperatures above 90-100o F. Fortunately, the mantel above your fireplace is there to deflect heat into the room. It will also help ground your TV visually so it doesn't look like it's floating over the fireplace.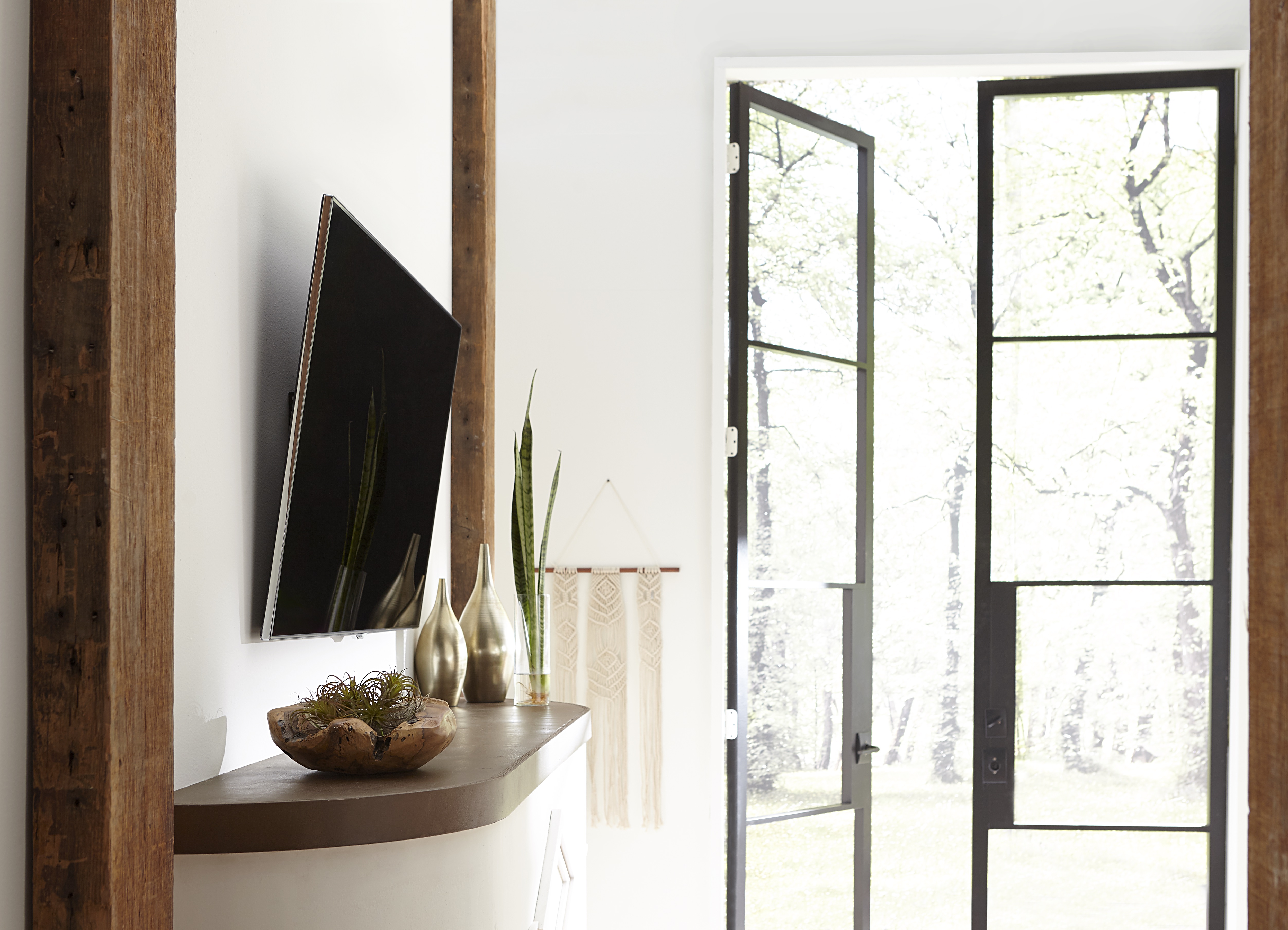 No mantel? Create one by adding a shelf. If you love the farmhouse look, add a slab of reclaimed wood as a faux mantle. Or if you are more the modern type, add a sleek white floating shelf as your mantle – simple and chic. FYI, interior design experts recommend that you allow 7" of space between the mantel and the bottom of your TV.
Think about Viewing Angle
Seating arrangements, open floor plans, etc., affect viewing quality and comfort. Use our easy step-by-step guide to identify the ideal viewing height for your TV. If its position above the fireplace is higher than optimum, no worries. That's what "convertible" wall mounts are for.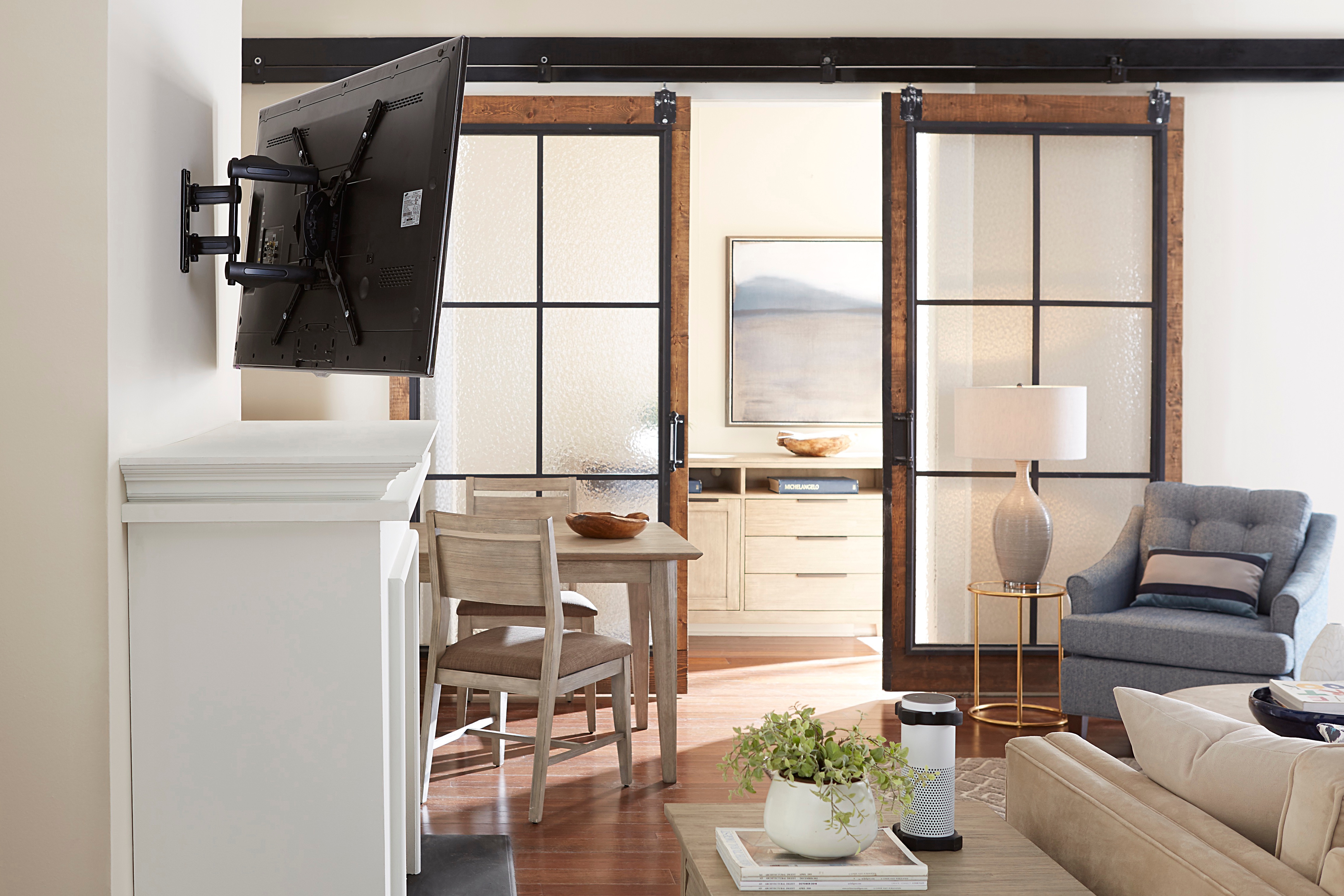 In addition to fixed-position TV mounts, SANUS makes tilting styles that let you angle the screen downward, and full-motion wall mounts that allow you to pull the TV away from the wall several inches, then tilt and/or swivel the screen into position. If you're looking for a side-by-side comparison, check out this post on the three types of mounts to decide which is best for your TV and room.
Before you buy a mount, there are a few last things to consider like stud placement and electrical outlet placement that may impact the type of mount you'll need.
The Finishing Touch
You want a finished look that's stylish and streamlined, not marred by a tangle of wires. An in-wall cable management system provides power to your TV and hides cables neatly out of sight. Add an infrared receiver to remotely manage the TV, streaming devices, and other components. You can place those devices on a shelf or in a cabinet near the fireplace, or put them in another room altogether.