How to Find the Right Speaker Stands
Nov 25, 2019
The main benefit of speaker stands is that they improve your listening experience. Putting space between your speakers and hard surfaces like a table, shelf or the floor reduces unwanted vibrations that can diminish sound quality.
Stands also allow you to point sound where you want it to go, so you can get the best audio experience whether you're using your speakers for surround sound, ambient listening, stereo pairing or home theater.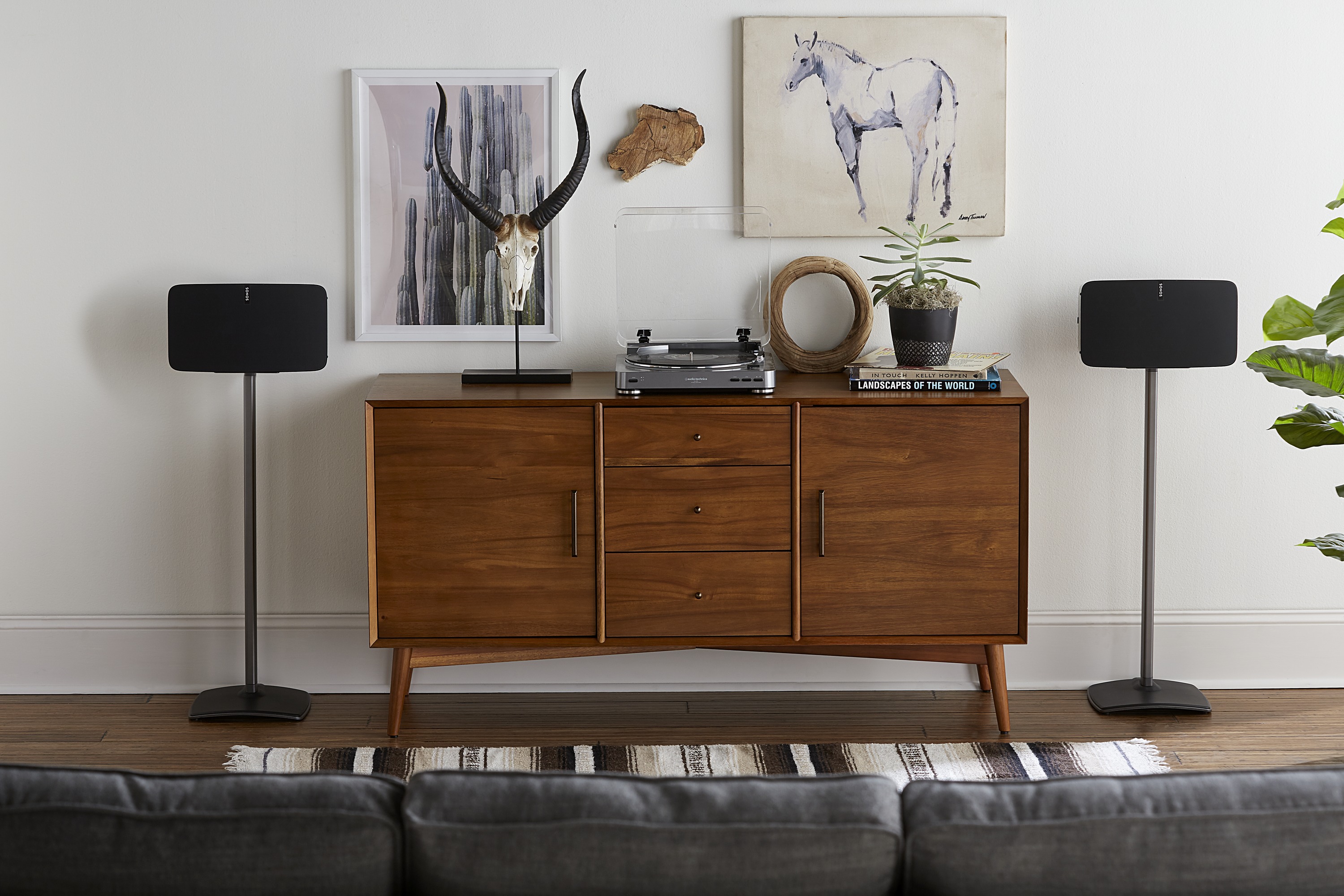 Let's look at the factors to consider when selecting speaker stands.
Weight Capacity:
One of the first things to look at when evaluating speaker stands is its weight rating. It seems like common sense, but you'll want to be sure the speaker stand is rated to support the weight of your speaker.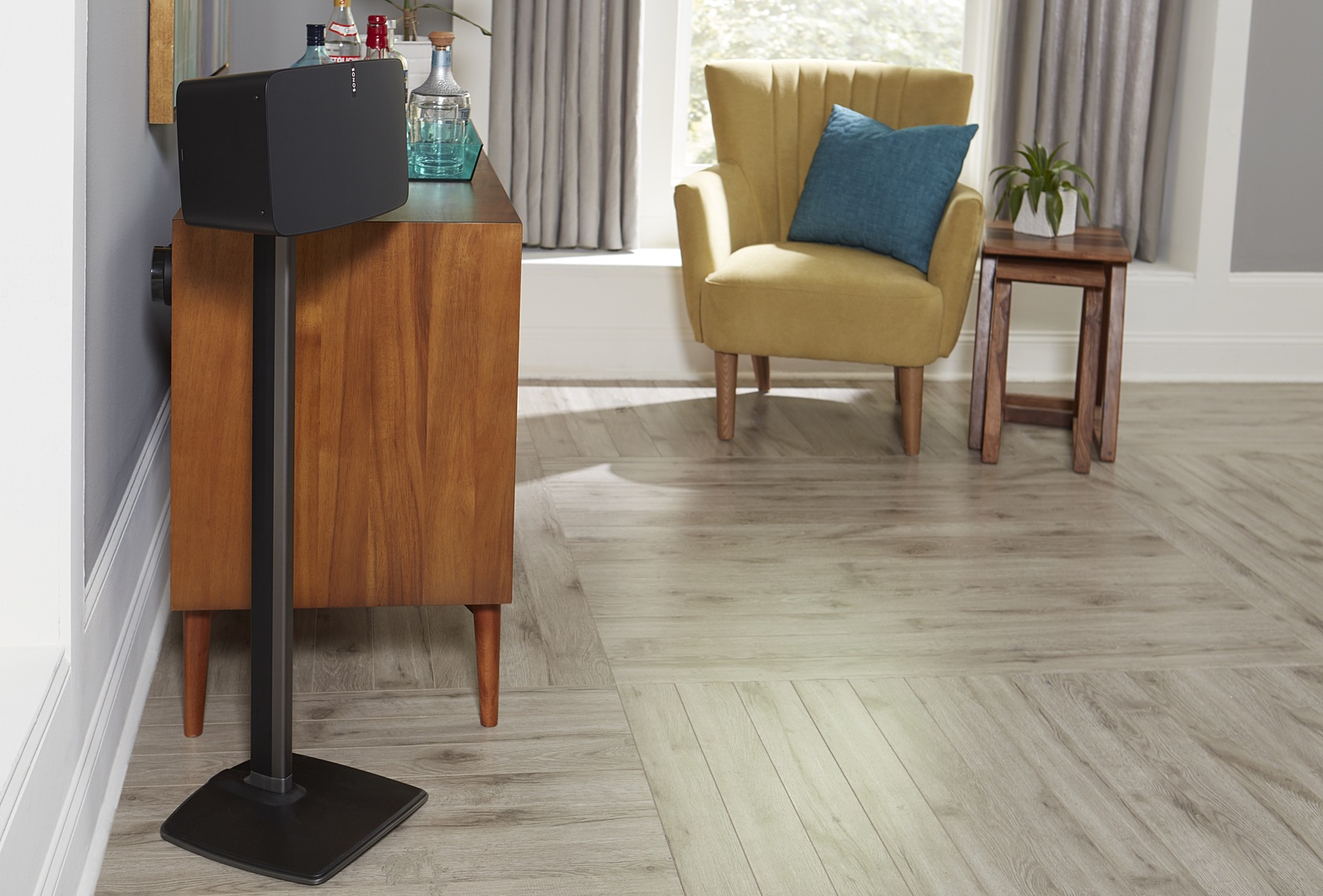 Along with weight capacity, you should make sure the base of your stand is wide and stable enough to prevent tipping. This is especially true if you have small children or pets in your home or if you'll be placing your speakers in a high traffic area.
Construction:
Whether selecting a stand made of wood or metal, you will want a stand that is well-designed and sturdy. A solidly-constructed stand will improve sound quality by isolating a speaker's vibrations from the floor reducing bass distortion, and it will be less likely to tip over.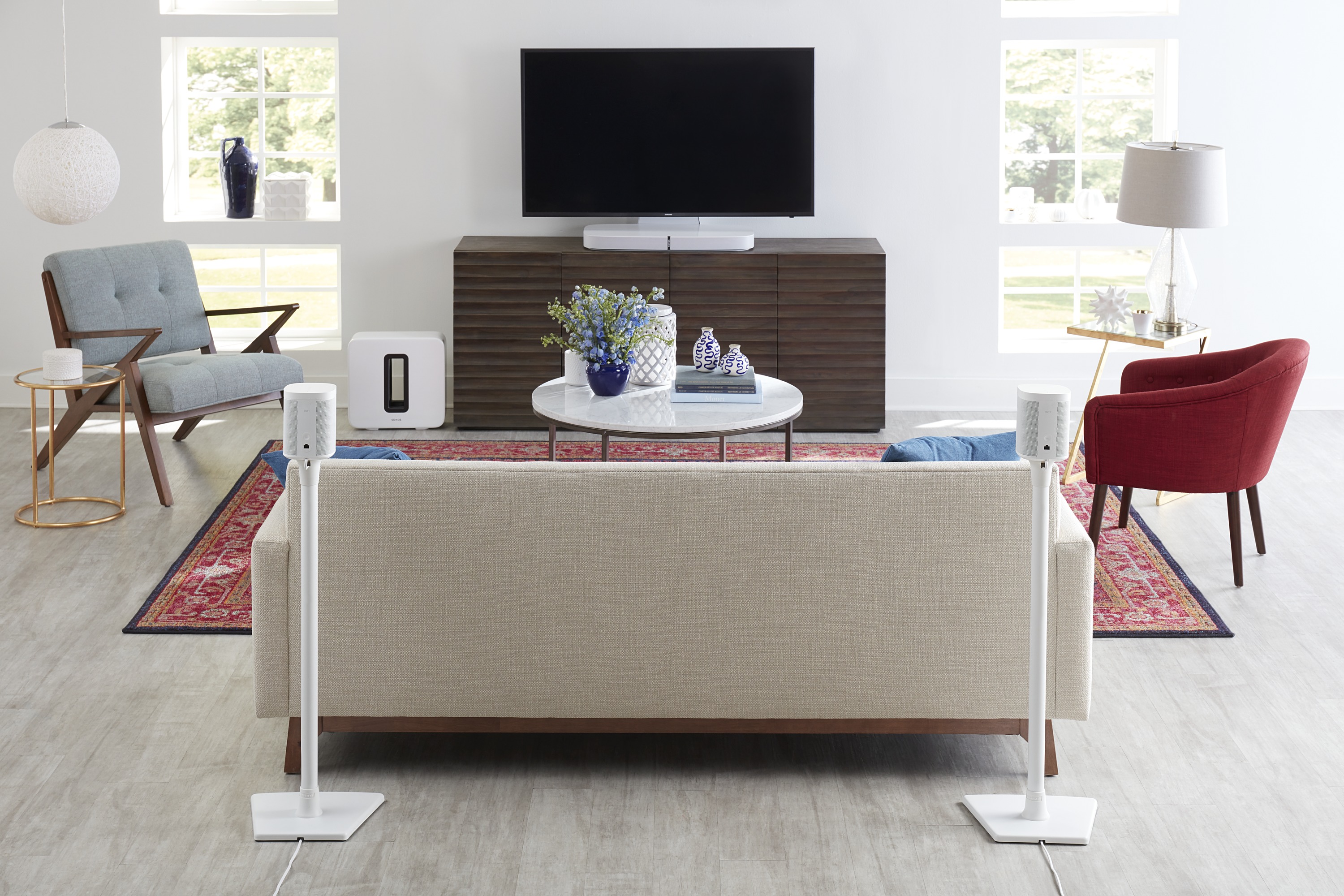 Top Plate:
The top plate is the platform where the speaker rests on the stand. How your speaker rests on or connects with your stand will depend on the type of speaker you have.
For example, the SANUS stands designed for Sonos speakers come with brackets that are designed for different Sonos speakers in order to create a secure fit between the speaker and the stand.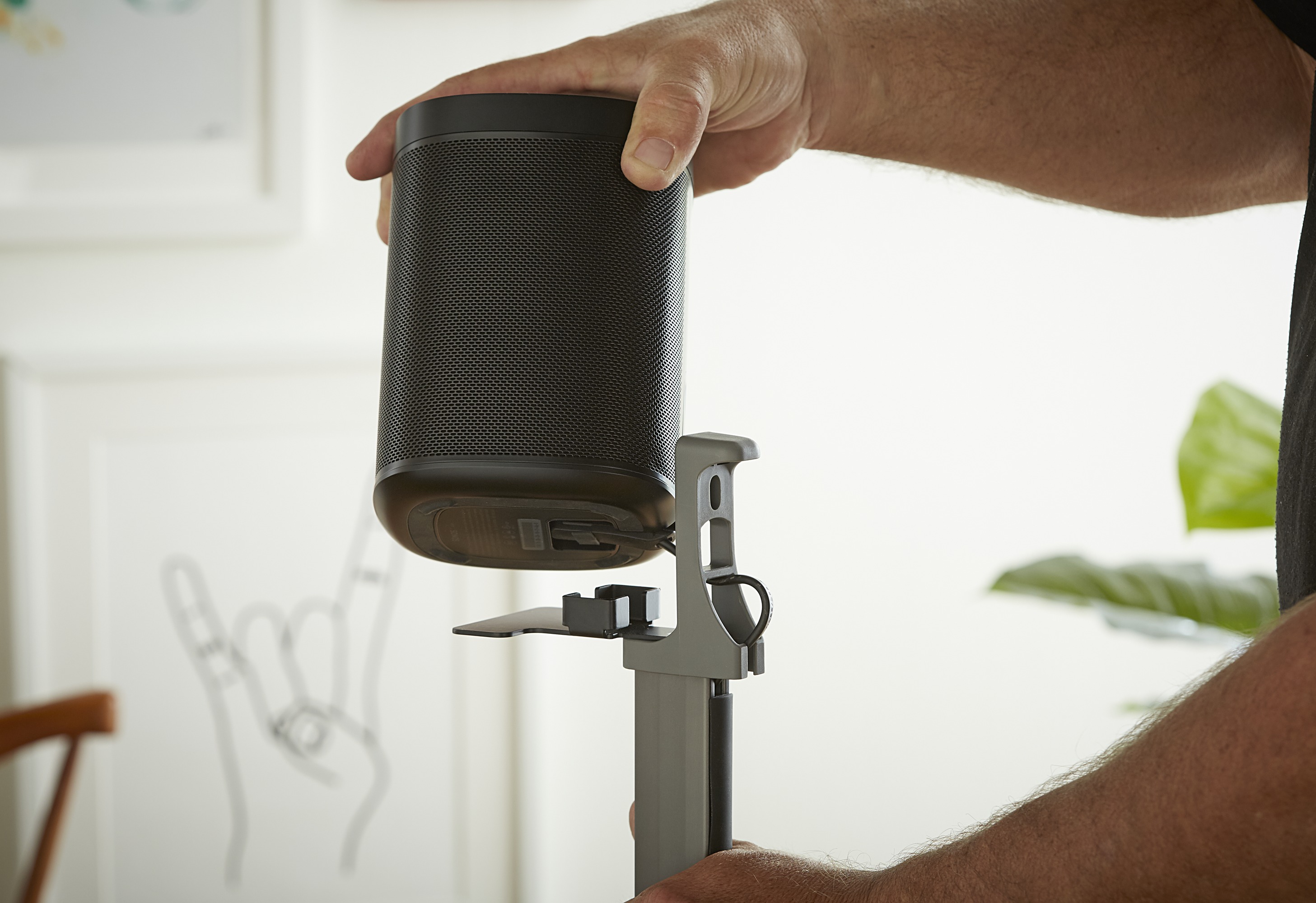 If you have a traditional bookshelf-style speaker, you will likely use a rubber pad to increase isolation and grip or rely solely on gravity for the connection between your stand and speaker. You can add something like a 3M Command Strip between the two if you are looking for a little extra security.
Height:
You'll want your speakers at approximately ear-level when seated to get the best listening experience. Having the correct height is important because it aligns the tweeter and subwoofer with the ear in order to get the best sound balance. Without having the tweeter at or near ear level, many of the high frequencies are lost.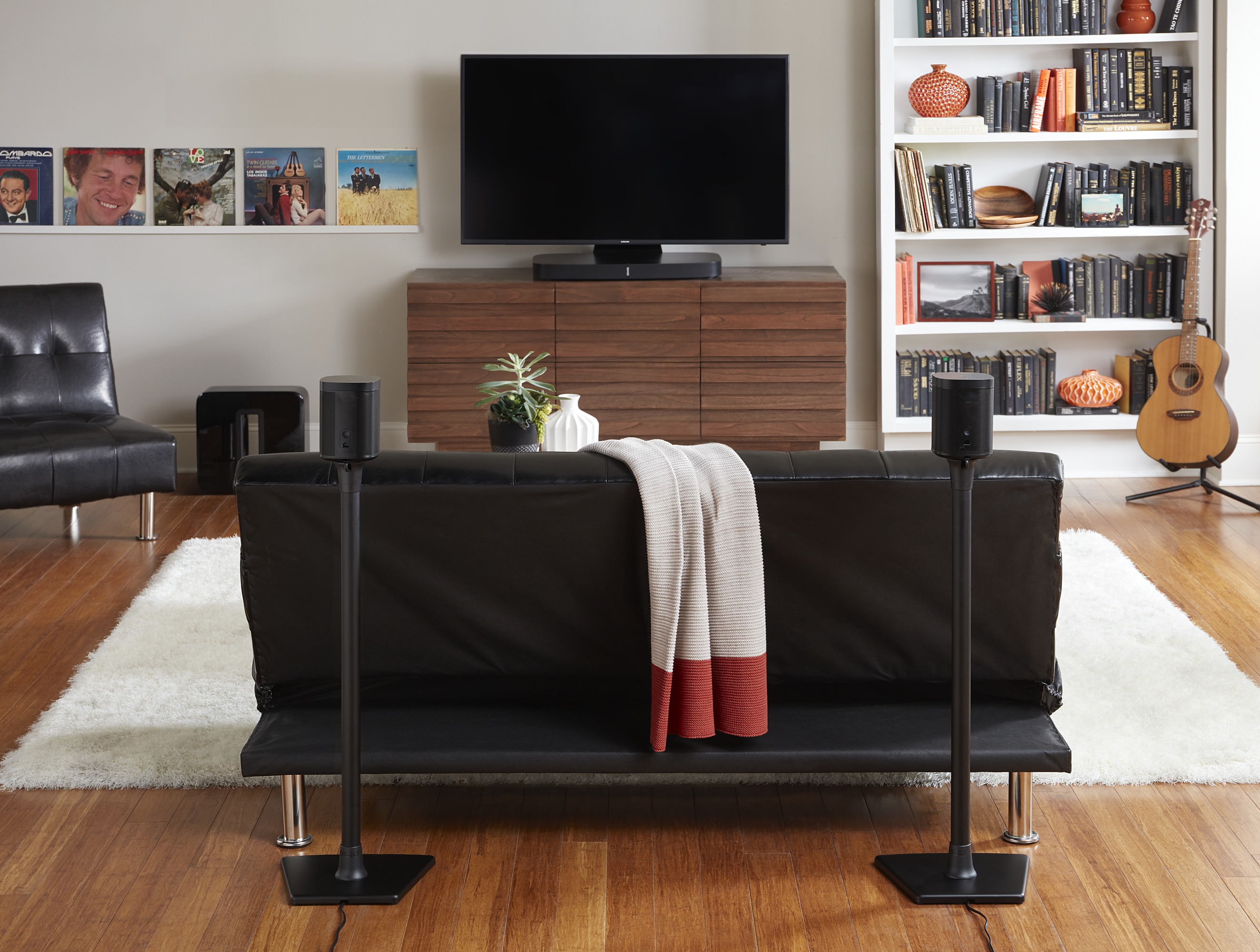 Most speaker stands are static and come in heights anywhere from 20 to 34 inches. However, there are height adjustable stands available. These types of stands give you more control over placing your smaller-sized speakers at the exact height you want.
Cable Management: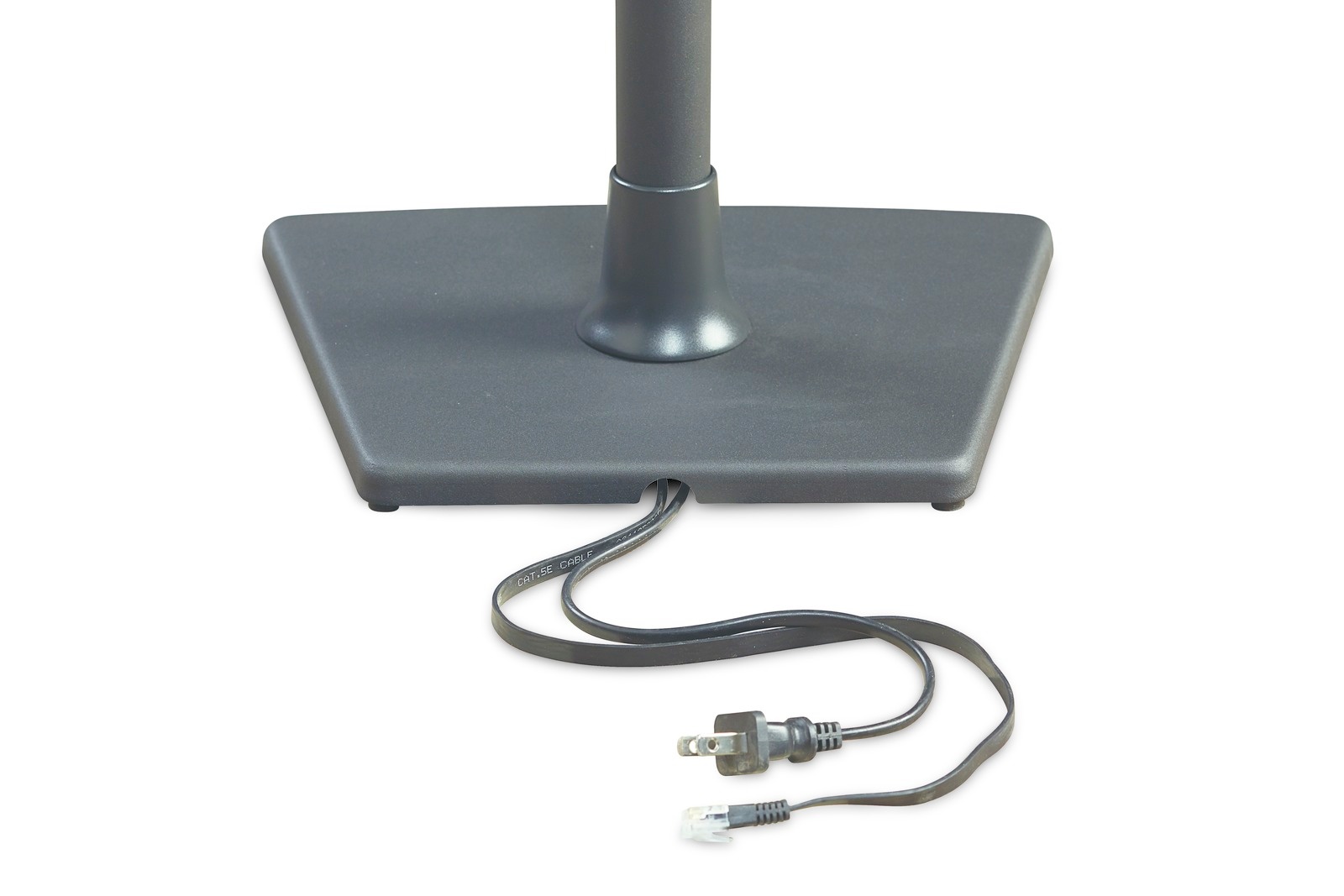 Speaker stands that include cable management channels allow you to run your wires through the speaker stand – keeping your wires concealed for a cleaner look. You'll want to take a look at the size of cable the channel can accommodate to ensure a fit between your speaker cables and the stand.
Feet: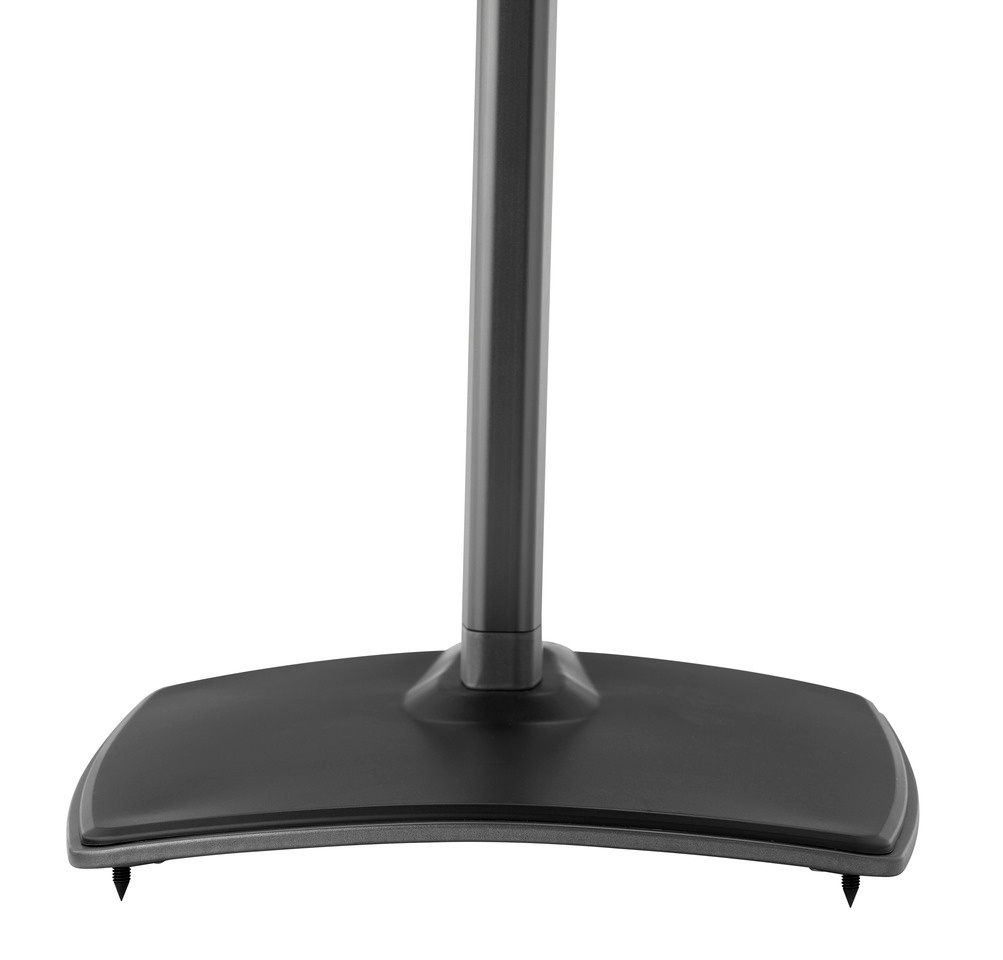 Stands should come with two feet options: spikes for carpeted surfaces and rubber pads for hard floors. Spikes punch through the carpeting into the subfloor increasing the stability of the stand, and rubber pads give stands a better grip on hard floors.

Aesthetics:
This is one piece that doesn't factor into the performance of your speakers, but it is still something to think about. The right stand will complement your style and help seamlessly integrate your speakers into your room.