How to Mount an Apple TV, Roku or Any Streaming Device Behind Your TV
Jul 16, 2019
You're streamlining your life: out with the old and in with a more pared down take on things. The less is more approach is fantastic (big fans here), but it can create some new challenges. While you've worked to declutter and streamline your space, new annoyances start popping up.
Like if you've opted to cut the cord and embrace streaming TV – do you just accept the Apple TV or Roku as a new permanent fixture in your room, even though it doesn't jive with the Midcentury-meets-this-century aesthetic you've worked so hard to create?
Whether you want to get your Apple TV off of your media furniture, or for-the-love-of-all-things-good, you don't want to see your Roku dangling below your mounted TV anymore (not exactly part of the sleek setup you had in mind when you mounted your TV in the first place), there is a quick fix to get your streaming device out of sight.
With the SANUS Streaming Media Player Mounting Bracket ($19.99 on Amazon, and a mouthful to say, we know), you can attach pretty much any streaming device to the back of your TV – meaning it works as an Apple TV mount, a Roku TV mount, a Tivo TV mount, a Slingbox TV mount...and the list goes on.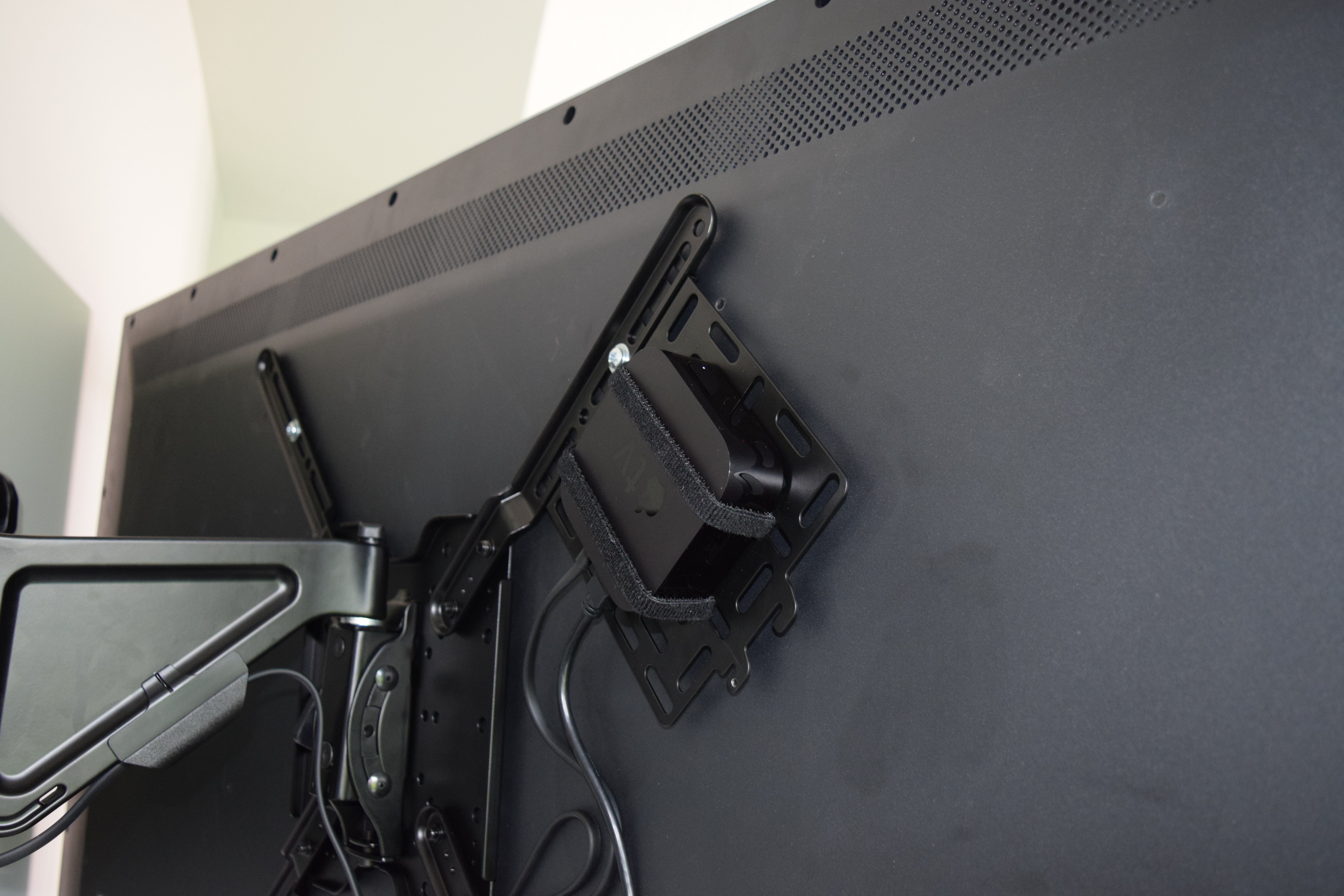 This will depend upon whether your TV is mounted or not, but the mounting bracket works in both scenarios.
If your TV is mounted, the bracket will attach directly to the monitor bracket on the back of your TV.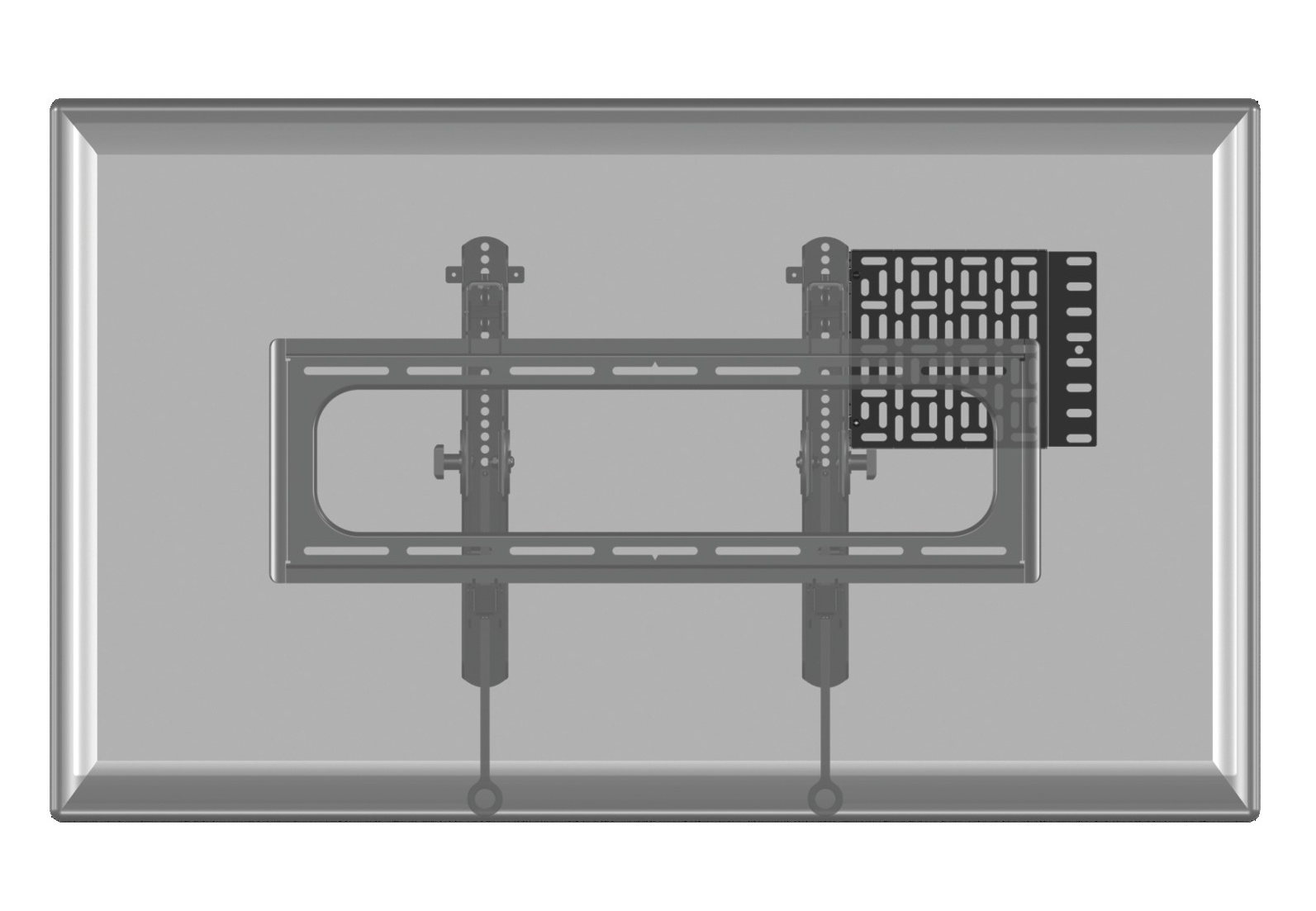 And if your TV isn't mounted, it will attach directly to your television using the VESA holes on the back of your TV.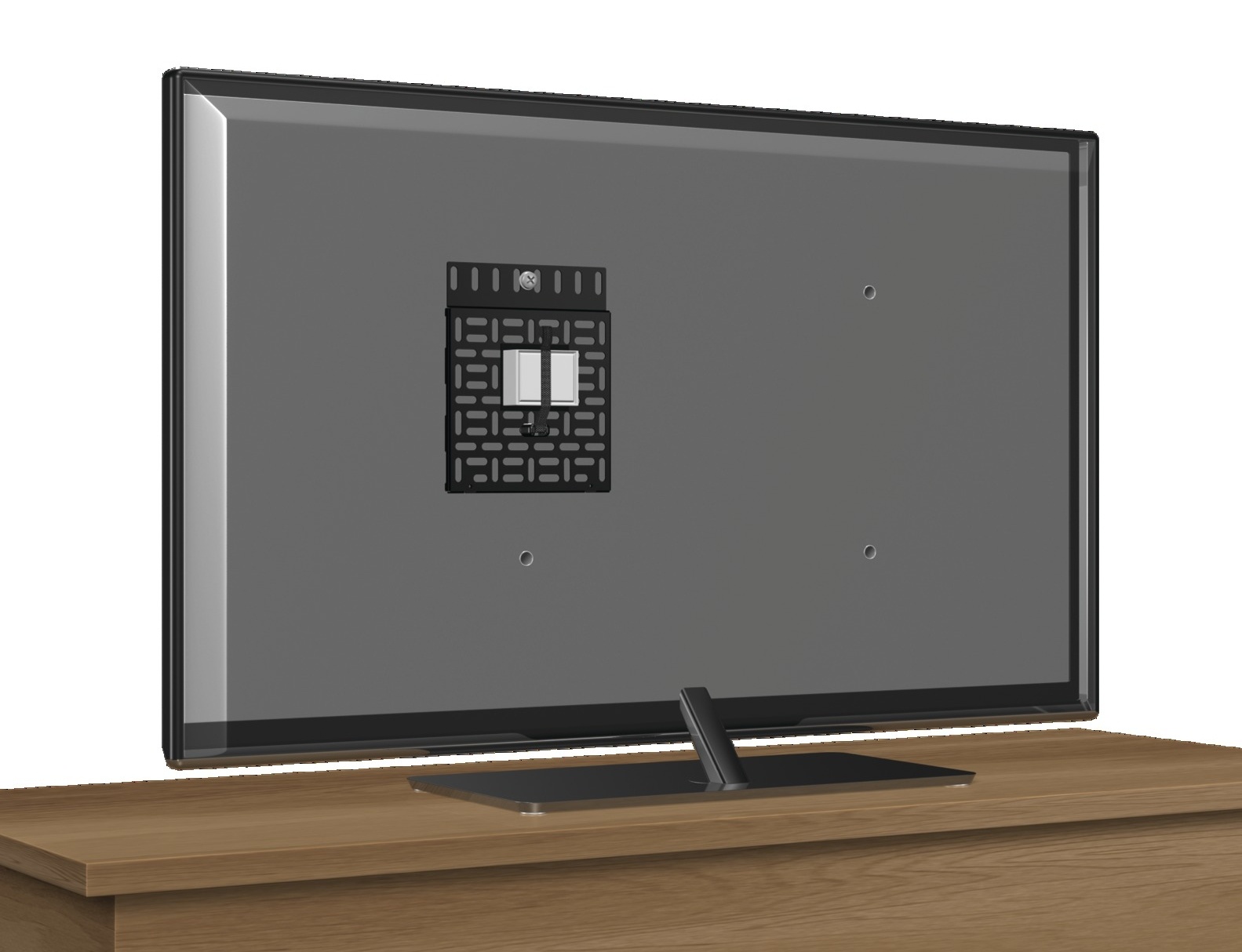 If you haven't heard of VESA holes before, they are a pretty standard thing for a TV to have – 99.99% of TVs out there have them.
A Phillips head screwdriver is the only tool required, and all hardware is included (no extra trips to the hardware store). Mounting your streaming device to the back of your TV is a simple task that should take no more than 15-minutes to complete. It may just give you as much satisfaction as the time you tamed that Wild West of a utensil drawer. Although, this will likely be a much quicker project.
Watch the video below to see the process of installing a mounting bracket from start to finish.
What About Line of Sight?
There are two main types of remote controls: IR (infra-red) and RF (radio frequency). IR remotes require "line of sight." They need to be pointed directly at the device they control without physical obstruction. RF remotes use a signal that can penetrate walls, furniture and nearly any physical object placed between the device and remote.
Going beyond IR and even RF, newer streaming devices are enabling communication between remotes and devices using Wi-Fi Direct (Roku) and Bluetooth (Apple TV and Amazon Fire TV) circumventing the need for line of sight all together.
The main point here is if you've purchased your streaming device in the past couple years, chances are line of sight won't be an issue.
If the time has come to upgrade your streaming device, or you're thinking about adding a second device into the mix, check out our cord cutter's guide to streaming media.