How to Secure Your TV and Furniture with a TV Safety Strap [VIDEO]
Mar 07, 2019
Hospitals are unfortunately no strangers to injuries related to TV and furniture tip overs. In 2016 alone, there were 11,800 incidents of children rushed to the ER from injuries related to these tip overs according to the CPSC. At SANUS, our goal is to push that number to zero.
Part of our mission is to help you create a safe environment for the little ones in your home. We want to provide solutions so you can secure both your TVs and your furniture safely in every room of your home.
A TV Mount is the Best Option for Safety
A TV mount gets your flatscreen TV up and out of reach from curious little hands that like to grab and pull. By attaching it directly into studs on the wall, the TV is soundly secured and the safest way to protect your kiddos from a potential TV tip over. A TV mount also improves your viewing quality and flexibility at the same time, making it a win-win situation.
An Anti-Tip Strap for Walls, Furniture, and TVs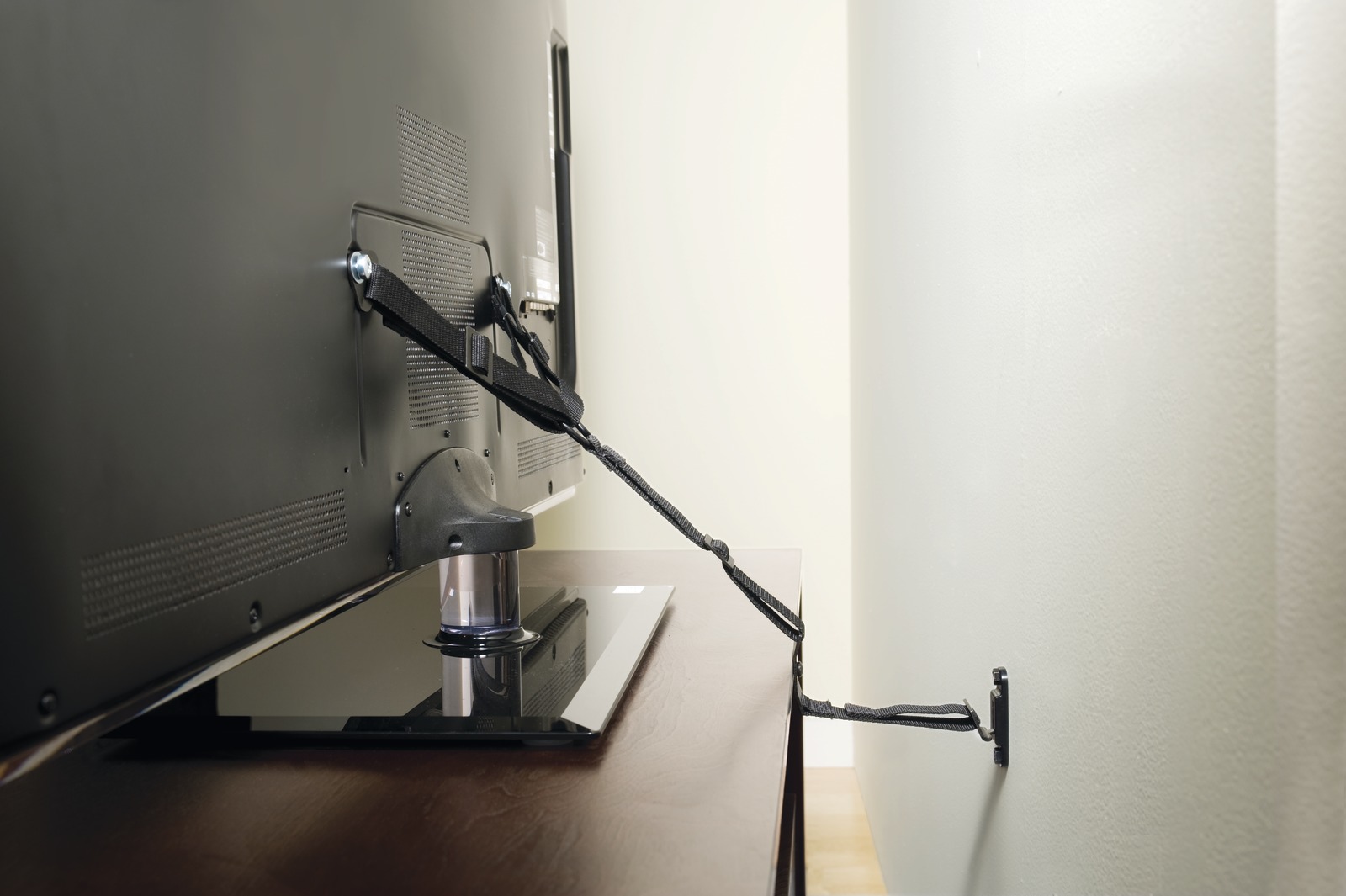 If your living situation prohibits you from mounting the TV directly to the wall, don't worry, there is another option. An anti-tip strap is a great solution as it attaches to the backside of your flat panel TV, the furniture it is sitting on, and then directly to the stud in your wall.
You can even use it solely on furniture, particularly the big heavy dressers. This means that you can have a safe, worry-free environment for your children.
Security from the Wall, to the Furniture, to the TV
An anti-tip strap can be attached in as little as ten minutes. So, here's how to easily secure your furniture and TV to the wall with an anti-tip strap.
Take the two straps and secure them to the back of the TV with a screwdriver.

Attach strap with drill to the back of your furniture.

Secure the connection piece to a stud in the wall with the two leg bolts provided.

Slide the latch on the strap into the connection piece and tighten straps to make sure everything is secure.
And that's how easy it is to secure the TV and furniture in your living space to create a safer environment for the whole family to enjoy!