My Experience Mounting a TV in Our 650 SQ FT Urban Loft
Apr 28, 2017
When you purchase your first home, if you are anything like me, decorating is all you think about. You no longer rent, so you suddenly feel like the world of décor and renovations has opened up to you. I love our new home, but I concurrently have a list of updates a mile long, from adding a backsplash in the kitchen to putting a glass door on the shower.
We bought our space six months ago. It is an industrial loft smack dab in the middle of vibrant urban area. It's actually our dream space coming from a Brooklyn pre-war apartment that was full of charm…. And structural/plumbing issues. But it is also a bit on the small side at 650 square feet making a functional space all the more important.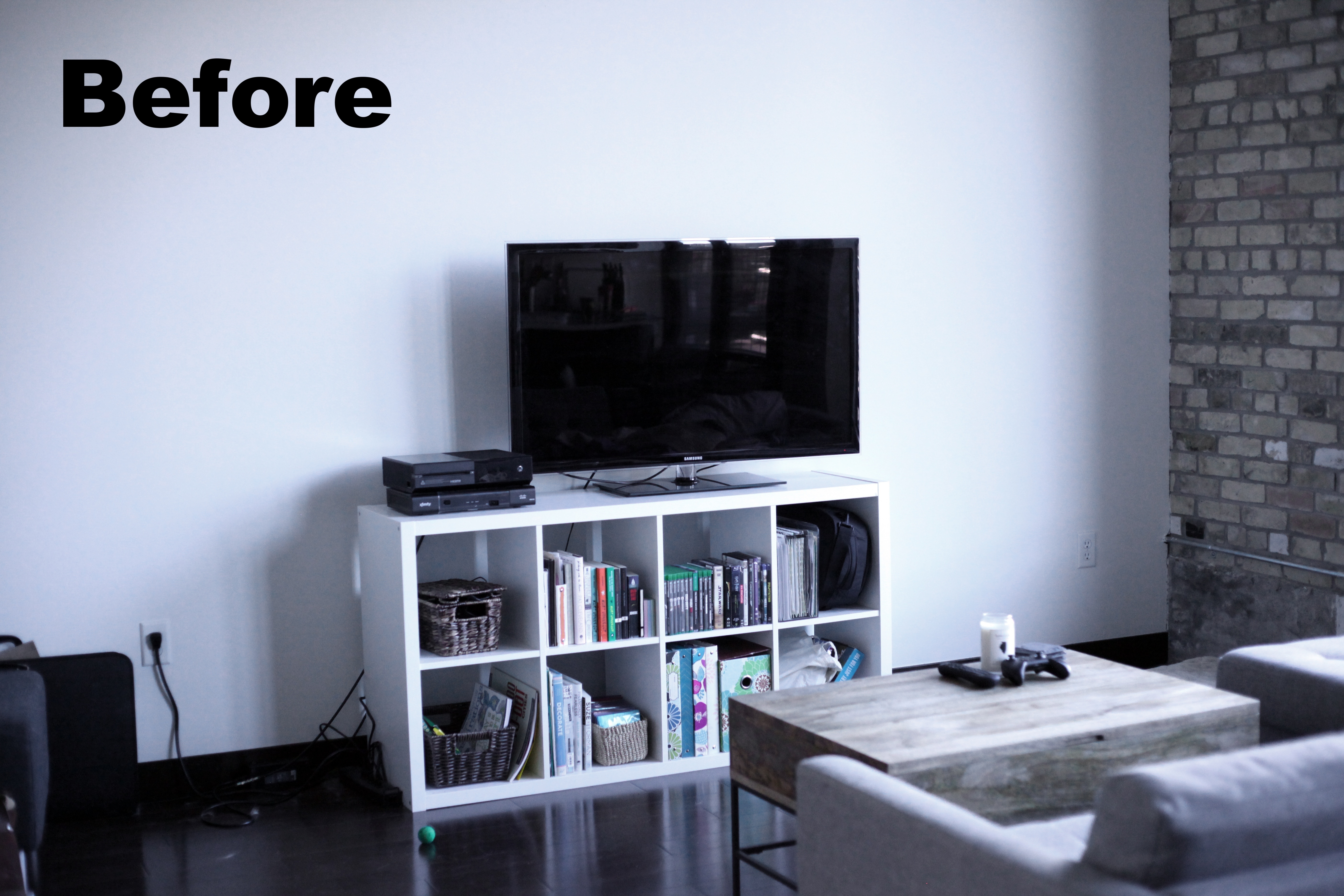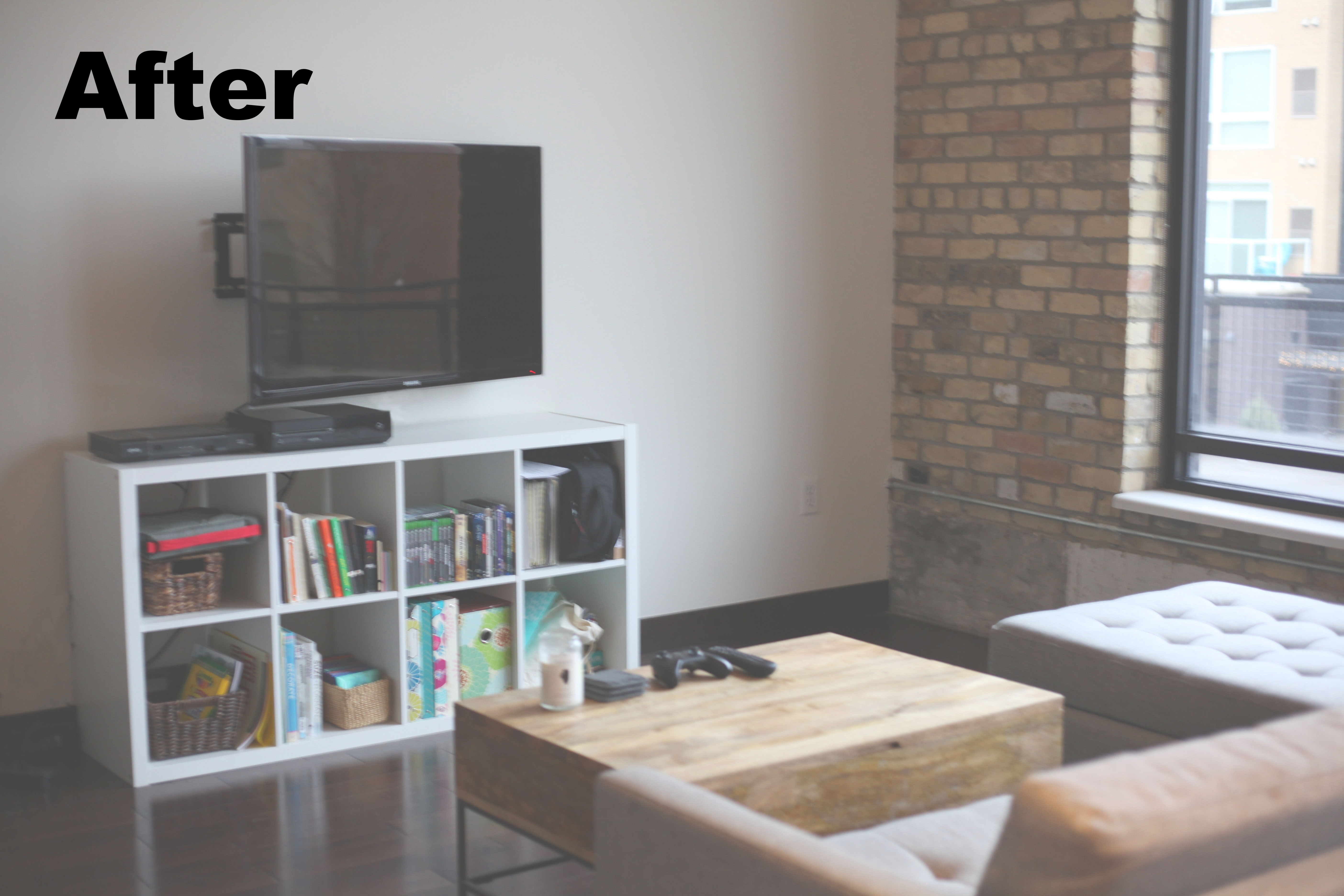 Creating a More Functional Space
The need for functionality immediately took precedence on my to-do list. How could we make the space more versatile? In past apartments, we had multiple TVs in different rooms, but in a loft this size there is no need (or space) for that because you can hear the TV crystal clear from the bedroom and see it from the kitchen. So then our issue became how to make the one TV we had versatile for all the different areas? The solution was easy – a full-motion TV mount.

We decided on the SANUS MLF13 Full-Motion Wall Mount. We loved that it has the ability to both swivel and tilt. We also selected it because it fits most flat-panel TVs 37"-80" so if we decided to upgrade our TV, the mount would most likely still fit it.
Mounting the TV
I consider myself somewhat handy gal. I know my way around a drill and a table saw, but for some reason drilling holes in my wall TERRIFIES me. However, finding studs turned out to be the hardest part of the installation process. Because our building is an old farm equipment factory turned loft, it made finding studs difficult...but with a little extra effort and a little knocking around the wall, I found them.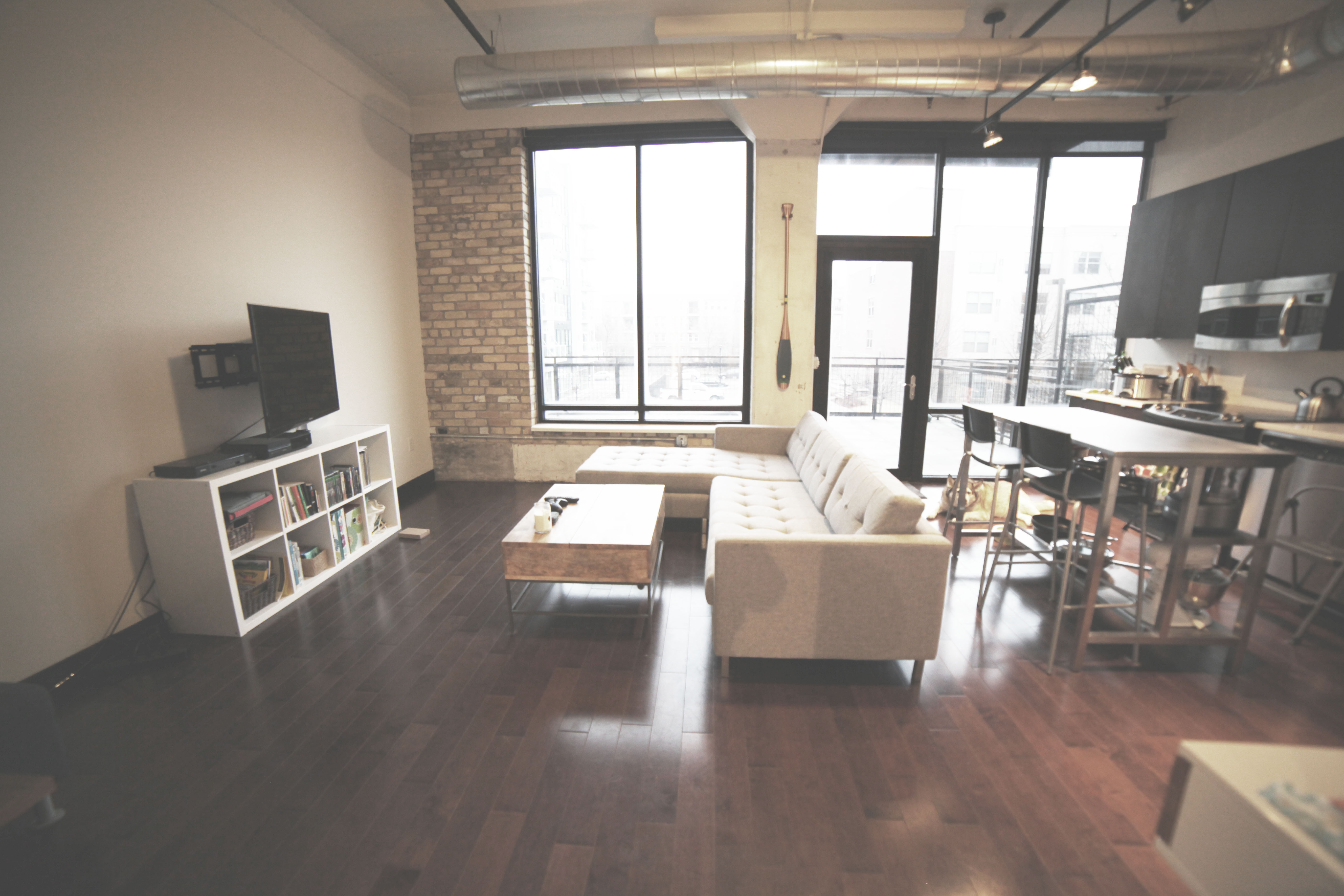 Once the studs were found and the holes were drilled, the rest of the mounting process was a breeze. For a few hours of effort, the effect is well worth it. If we are working at the desk, or hanging out on our patio, we can see the TV from all angles. That way my boyfriend will never miss a game, and I can watch one of my shows while I am whipping up something delicious in the kitchen.
The mount was really a no-brainer. It was an affordable and easy update that made all the difference for our tiny space. It also has saved us space by getting rid of the bulky base to allow for more room on the shelf. I wish I had installed one months ago!