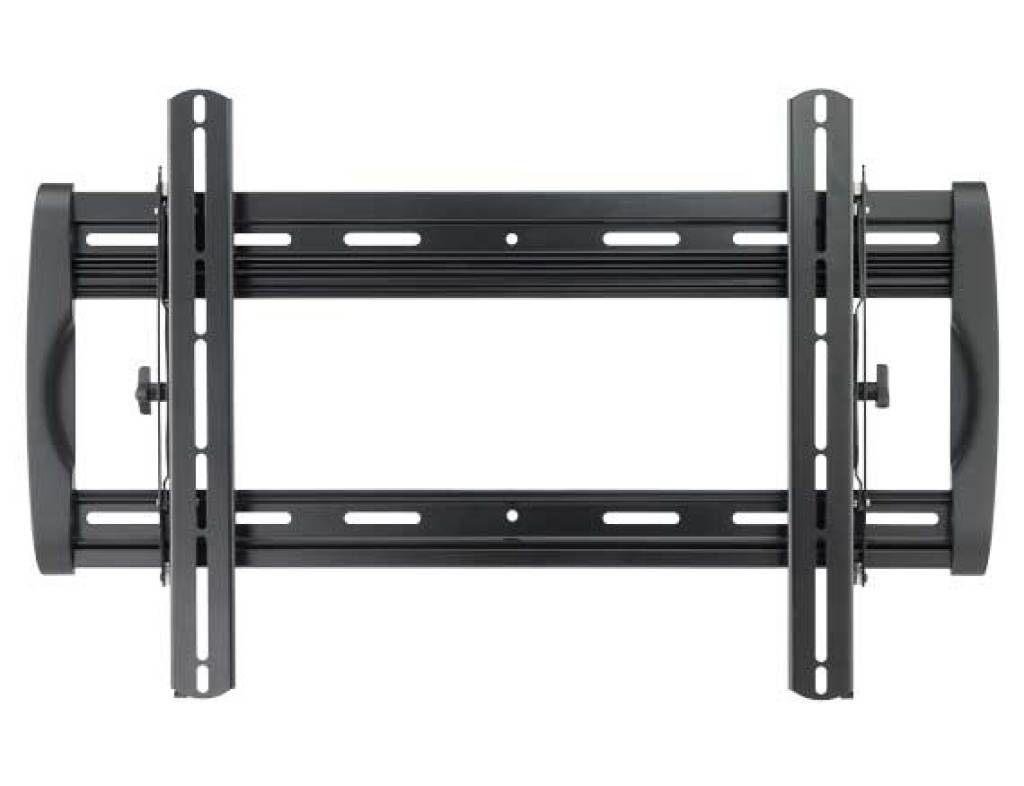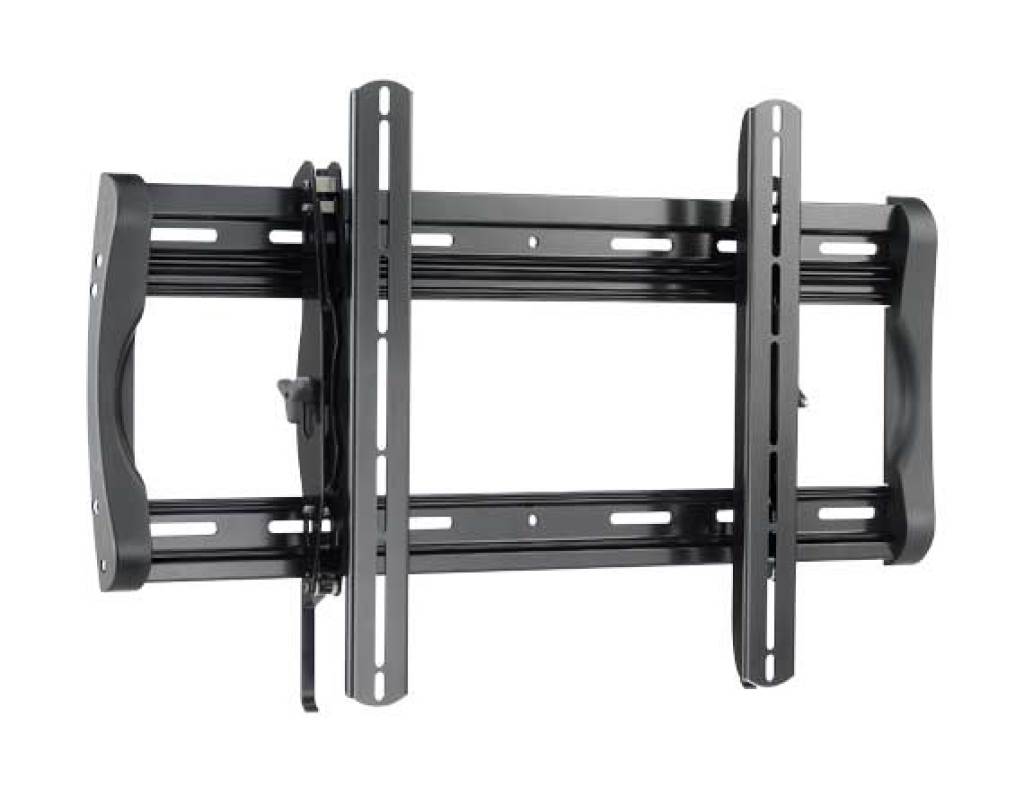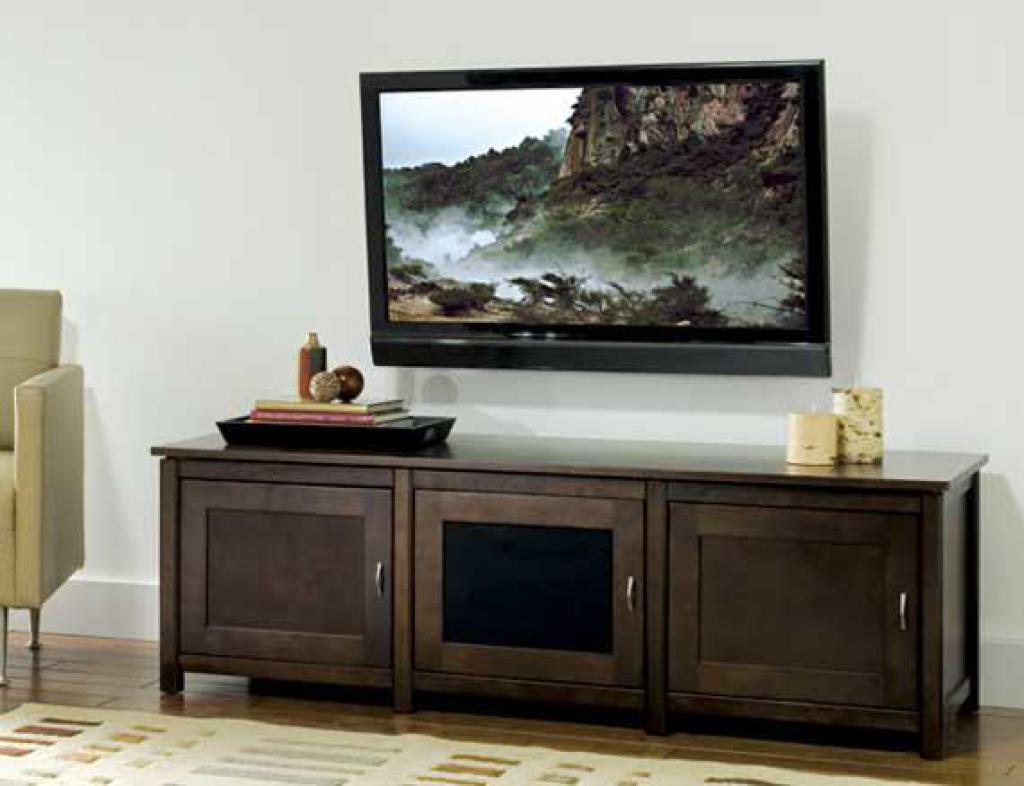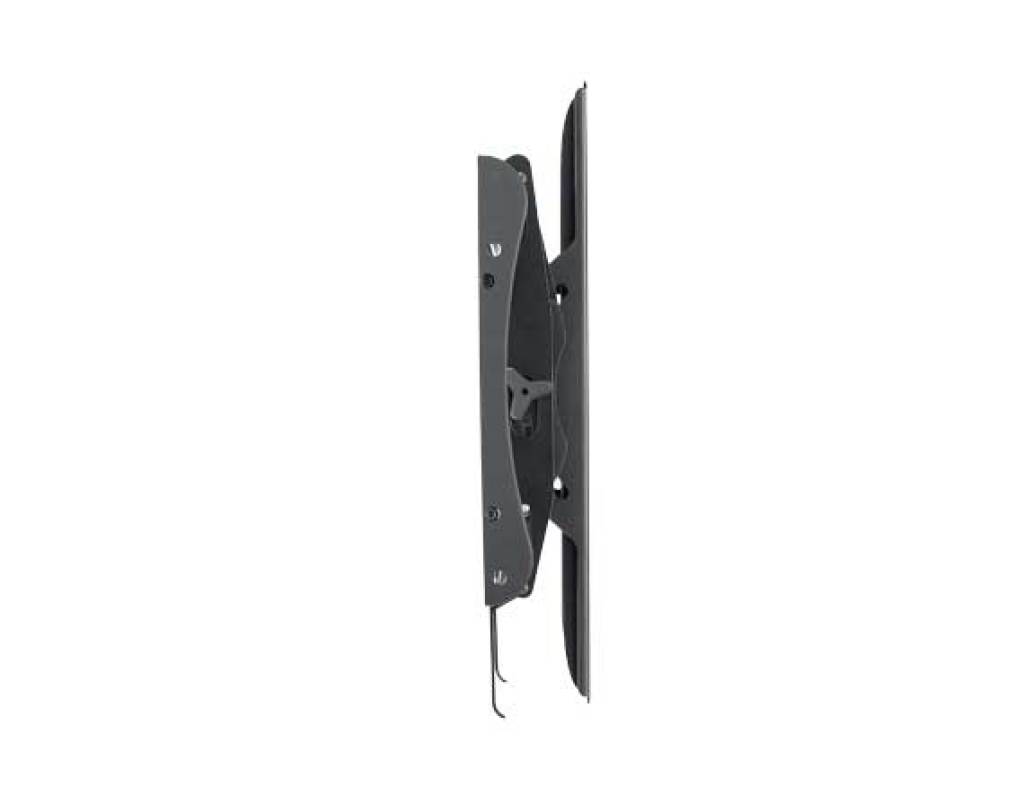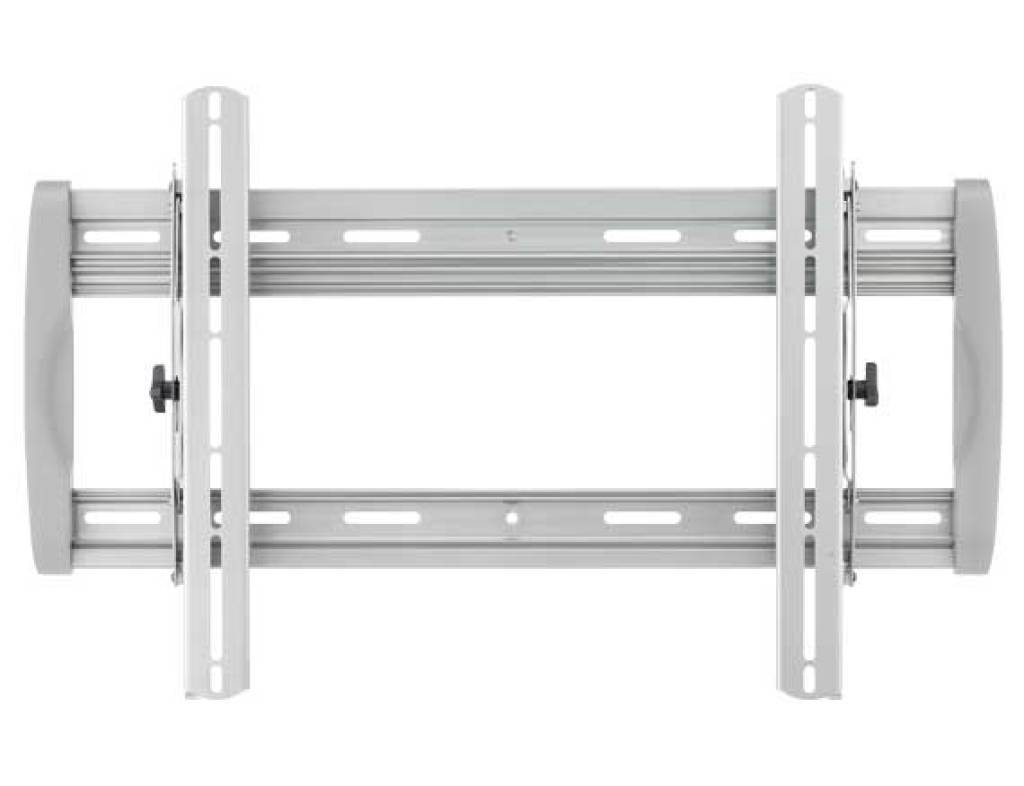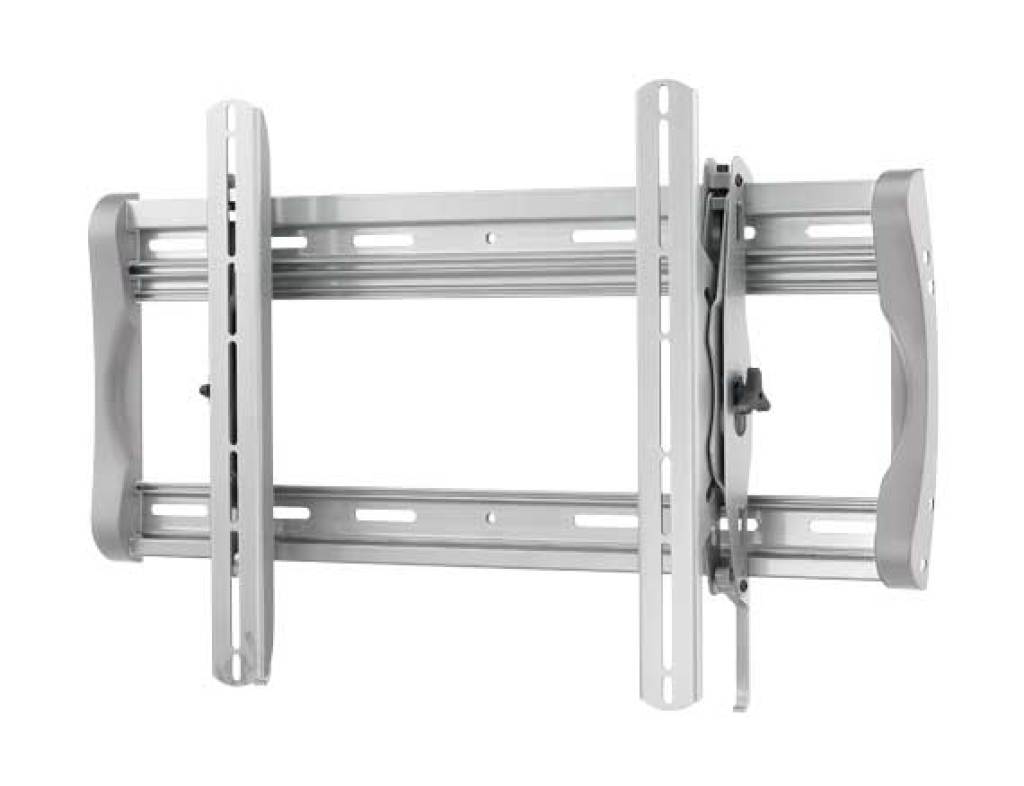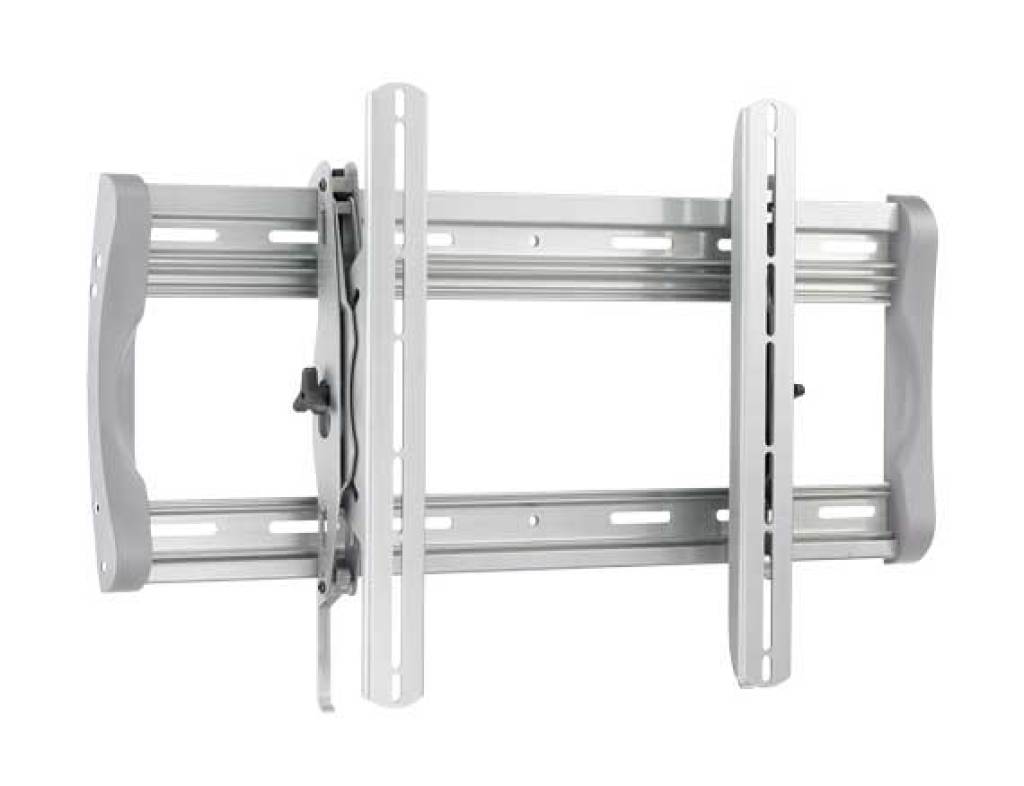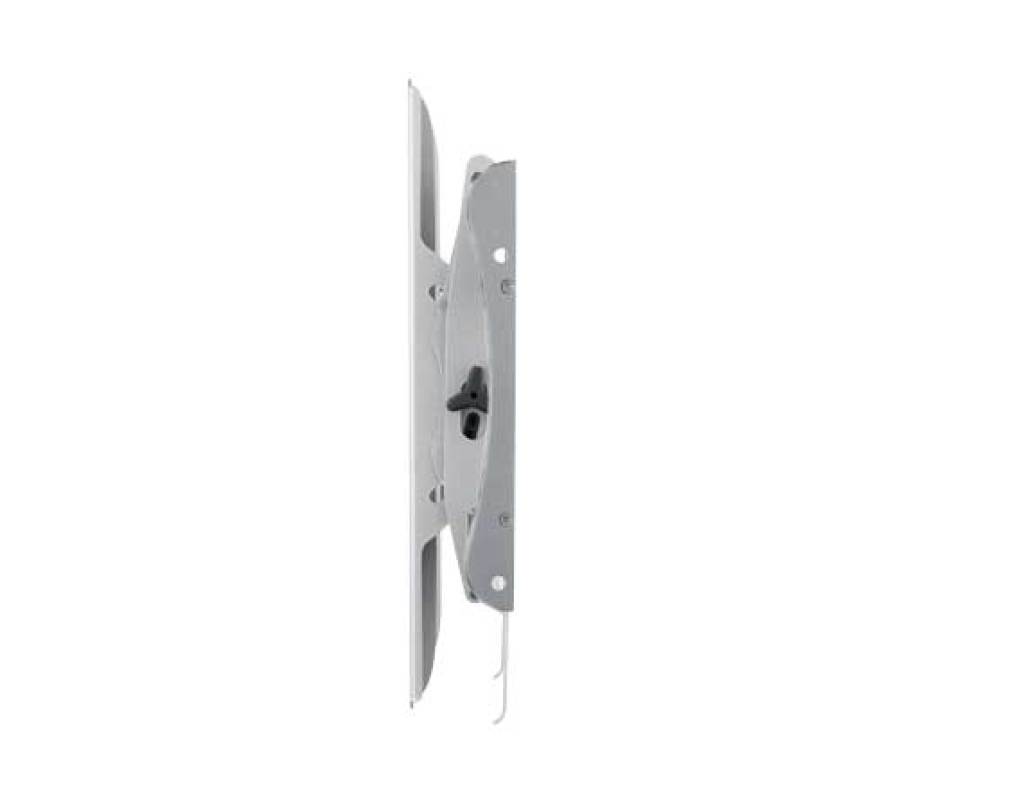 Tilting Wall Mount for 37" – 90" flat-panel TVs
LT25
This product has been discontinued.
Fits TVs

37" - 90"

Depth

3.00"

Tilting

10° / -8°
Safety Tested and UL Certified
LT25
is rated out of
5
by
10
.
Will this work with my TV?
Enter the model number of your TV to find out.

Here are a few products that are compatible with your TV!
Ready to install your Mount?
Use the HeightFinder for mounting instructions.
Go to HeightFinder
Ready to install your Mount?
Use the HeightFinder for mounting instructions.
Go to HeightFinder
Videos to Get You Started
SANUS LT25 Features Video
SANUS LT25 Installation Video
Tilting Wall Mount for 37" – 90" flat-panel TVs
The SANUS LT25 is a tilting wall mount for 37" – 90" flat-panel TVs. SANUS' Virtual Axis™ tilting technology provides effortless adjustment of viewing angle without the use of tools. ProSet™ post-installation height and leveling adjustments ensure TVs are always perfectly positioned after hanging. The innovative ClickStand™ feature holds the TV away from wall for easy cable installation and maintenance, then snaps shut to secure the TV to the wall plate. The LT25 features an open wall plate design that provides ample room for cable routing, and ClickFit™ technology allows a surge protector to attach easily to the center of the mount, so it stays hidden yet easily accessible. The TV can also be shifted left and right on the wall plate for perfect placement, even with off-center studs. Extruded aluminum wall plate construction is strong and lightweight, making installation a breeze. Universal mounting pattern fits virtually any 37" – 90" flat-panel TV up to 175 lbs / 79.55 kg. Compatible with the VMA201 soundbar speaker mount. Mount now fits TVs 37" – 90", and all current LT25 models have been tested for compatibility with the updated size range.
Product Features
Conceal unsightly cables
Easily adjust your TV without tools
Expandable TV brackets ensure a perfect fit
Hardware included
Hide accessories, like surge protectors, behind your TV
Leveling adjustments allow TV to be perfectly positioned after hanging
Our TV Mount products are Safety Tested and UL Certified
Slide TV side-to-side for perfect positioning on the wall
Tilt your TV for perfect viewing from the couch or floor
VMA201-compatible
Tools You Will Need For Installation
1/2" Masonry Bit (Concrete Installations)
Phillips Head Screwdriver
Awards
Custom Retailer 2008 Exc!te Award
The Details
Product Brand:
SANUS
Model Code:
LT25
UPC Code:
793795363398 - Black - Discontinued
793795363404 - Silver - Discontinued

Product Width:

30.00

" /

76.20cm

Product Height:

18.25

" /

46.36cm

Product Depth:

3.00

" /

7.62cm

Product Weight:

12.00lbs

/

5.44kg

Package Width:

31.25

" /

79.38cm

Package Height:

3.75

" /

9.53cm

Package Depth:

13.50

" /

34.29cm

Package Weight:

14.00lbs

/

6.35kg
TV Size Range:

37"

-

90"

/

93.98cm

-

228.60cm

Maximum TV Weight:

175lbs

/

79.38kg

Universal Mounting:

Yes | 75 x 75 through 699 x 440

Supported VESA Patterns

VESA 100 x 100
VESA 100 x 200
VESA 200 x 100
VESA 200 x 200
VESA 200 x 300
VESA 200 x 400
VESA 300 x 100
VESA 300 x 200
VESA 300 x 300
VESA 300 x 400
VESA 400 x 100
VESA 400 x 200
VESA 400 x 300
VESA 400 x 400
VESA 500 x 100
VESA 500 x 200
VESA 500 x 300
VESA 500 x 400
VESA 600 x 100
VESA 600 x 200
VESA 600 x 300
VESA 600 x 400

Tilt:

10°

/ -

8°

Roll:

2°

/ -

2°
Universal Mounting
VESA patterns are measured by the center of one mounting hole to the center of another on the back of a television in millimeters. In the example above, the VESA measurements are 100 (width) x 100 (height). The example TV would be able to use a VESA 100 x 100 mount.
Recommended Products for You
Rated

1

out of

5
by
Fran
from
Mine never worked properly and fell apart.
I spent a long time fitting mine but when I got to the very last stage, slipping the bottom clips onto the rail, it just would not clip. I struggled to get it to clip and in the end it did, but the clip handles bent and the right hand vertical adjuster screw slipped and stripped it's thread. I had to adjust the other one to get it level. I'm worried it will fall down. Currys/PC World have offered me 10% discount which is not enough. Sanus are looking to see if they have any spare parts. I am still trying to get a satisfactory resolution.
Date published: 2016-09-19
Rated

5

out of

5
by
erehwon
from
Forgiving and worth the premium
I could have purchased a less expensive mount. I purchase this mount because of the quality of the materials and the ability to adjust the installation after securing the mount to the wall. It is very forgiving, providing good vertical and leveling adjustments. There are mounts to be had for less than half the price, but for me the ability to recover from install errors without patching the wall was well worth the premium. In addition, I am confident that it will stay on the wall. It met my expectations. I chose this mount over the VMPL3 because it appeared to be easier to install at the cost of not centering perfectly for larger sets. I was very happy with the choice. As noted in one of the reviews, the LT25 will not center perfectly on 16 inch studs with larger sets. This is because larger sets do not have as much room to slide horizontally on the track to move the set to a perfect center. If this is not an issue, as in over a fireplace, this mount is a great choice. The install process was straight forward, follow the directions and take your time. The on line directions for finding the mounting height were very helpful, but as noted in the online directions, you need to double check the set measurements. They are not as accurate as one would hope, but close enough in my case. The hardest part is finding the correct height from the floor. I recommend marking the set out on the wall with painters tape to see if you like the position from your favorite seats and measuring at least twice before drilling. The process is very forgiving, as long as you are within a few inches in hight and close to level (which is easy to do). The center spot has limited flexibility for larger sets, but is easy to find on the mount and position on the wall. If the hight is off by much you can adjust the bars on the set. If it is off level by <.5 inch you should be able to level it using the adjustment screws. (One full turn of one screw put my set at perfect level.) Notes: 1. There is a lot of "wire room" 2. The "kick stand" feature to hold the set out from the wall when working with the wires is great. 3. The safety warnings about working on the wires when the kick stand is out and the set is not locked need to be followed. 4.The mount appears to be rock solid and attaches firmly to the studs. 5. The directions are good, but not "Ikea" directions. You need to read them before starting. 6. The parts set was complete. The bolts are of the quality need for this kind of product. Improvements: 1. I could not find a clear indication of where I should attach the bars to the set relative to the top screw hole. The picture in the directions would be more specific. The success of the online measurements hinge ( no pun intended) o the position of the bars. 2. I recommend changing the measuring directions. Rather that positioning the mount on the wall and marking the holes I recommend positioning the mount as indicated and marking one hole. Drill and attach at that hole, but do not tighten. Swing the mount into a level position and mark the other hole. This can be easily done with one person, and allows for a slight correction if the first hole is off slightly. It prevents having a second hole that is not perfectly centered.
Date published: 2013-03-06
Rated

5

out of

5
by
dysonlu
from
Premium product!
The product is made of quality material. The number of parts included in the package is impressive and thorough. The mount itself has a complete set of features that makes it a versatile and good all-around product. I bought the earlier version of the product which comes with an earlier revision of the instructions manual. The manual could have been more verbose and clear but not a major problem as the website does provide plenty of supplemental info and help for installation which is an aspect that wins a lot of points in my book -- this shows the company does stand behind its product and value customer service. A friend who helped me with the installation was so impressed by the product that he asked me what brand it was, where I bought it and how much I paid. He was also pleasantly surprised by the amount of help material and by the comprehensive set of parts that came with the product. All this makes the LT25 a premium product at an reasonable price. I am very satisfied with my purchase.
Date published: 2012-06-21
Rated

2

out of

5
by
Mike100
from
A good mount ... BUT
This is a very nice mount. The quality and features are excellent. BUT ... how good all this if it is too short? It was rated to fit my TV (Panasonic 50"), but: - I had to switch sides for the vertical rail to allow just a little more clearance just to mount to my TV; - One of the studs was dead in the center of my TV/desired position, and since the mount is too short I had real problem hanging it exactly where I wanted, ended up having it off the desired position by 4 inches. So overall, this is a good mount, but it needs to be 4-8 inches longer.
Date published: 2012-04-02
Rated

5

out of

5
by
ddutton
from
wicked good
Its always amazing to me to see a company like Sanus lead the way to all imatators. This mount is rock solid and a steal for the price, its post level adjustments are very good and easy to reach and adjust. This mount leaves ample space to locate electrical and video cables, so in a tricky spot this mount will make it possible. Sanus Keep Up the Good Work!
Date published: 2010-12-08
Rated

5

out of

5
by
Schwartz
from
Great tilt bracket
This is a great bracket. LIghtweight and easy to install. It also has a nice opening in the center of the wall plate for locating your powersource and or additional cabling. The unit tilts easily and has the added feature of a slight upwards tilt for easy access to the wires attached to the TV. Durable and reasonably priced.
Date published: 2009-06-30
Rated

5

out of

5
by
Christine
from
Easy Setup
It was easy to understand how to put this mount together and up on the wall. The best part was being able to install my cables easily.
Date published: 2009-06-23
Rated

4

out of

5
by
Johnny
from
Great updates
This product has a lot of great updates to the VMPL50. Easier to mount & adjust. Locking mechanism is simple and smart.
Date published: 2009-05-28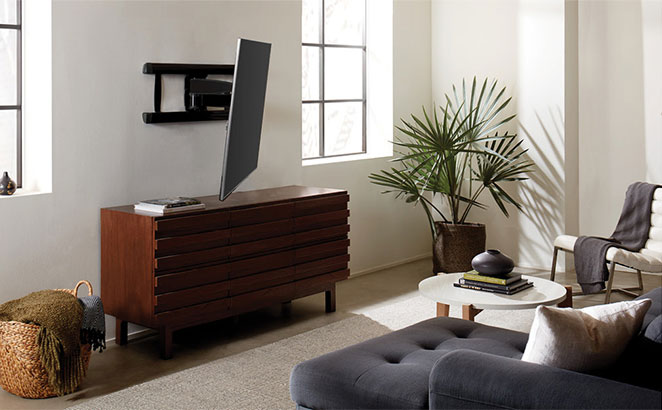 SANUS is the #1 best-selling TV mount brand in the U.S.*
Safety Tested and UL Certified
Questions? Contact Us
Monday - Friday 8am - 7pm CST
Saturday - Sunday 10:30am - 7pm CST
*NPD annual dollar sales period ending 12/31/20