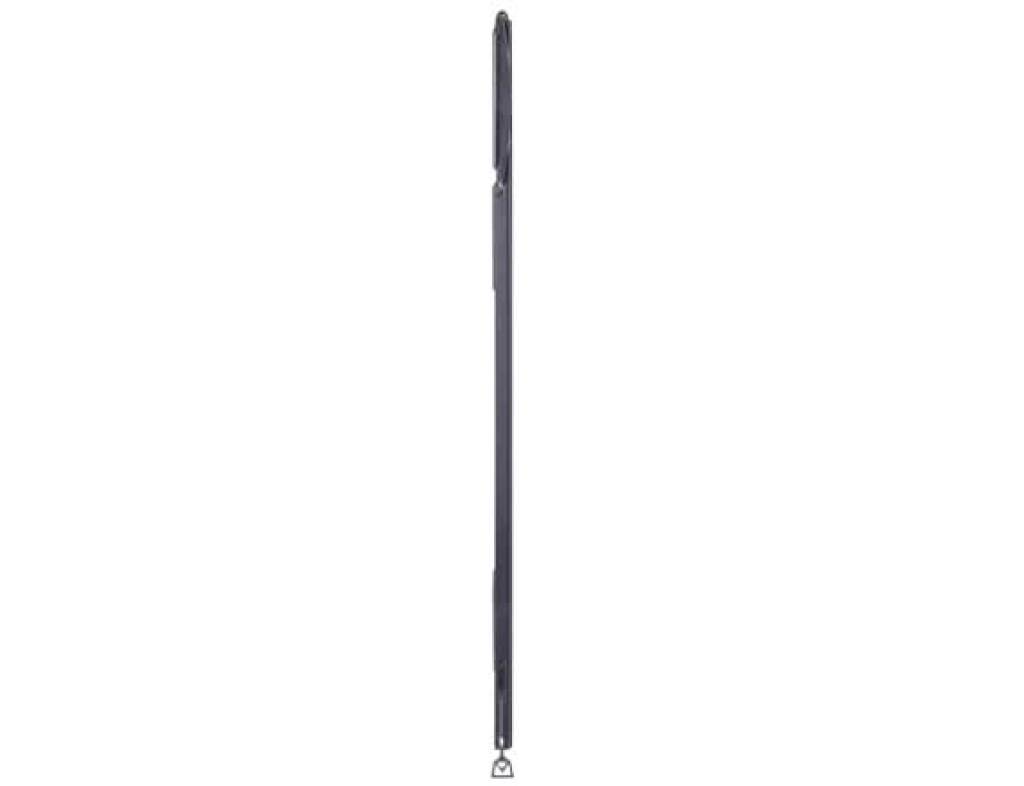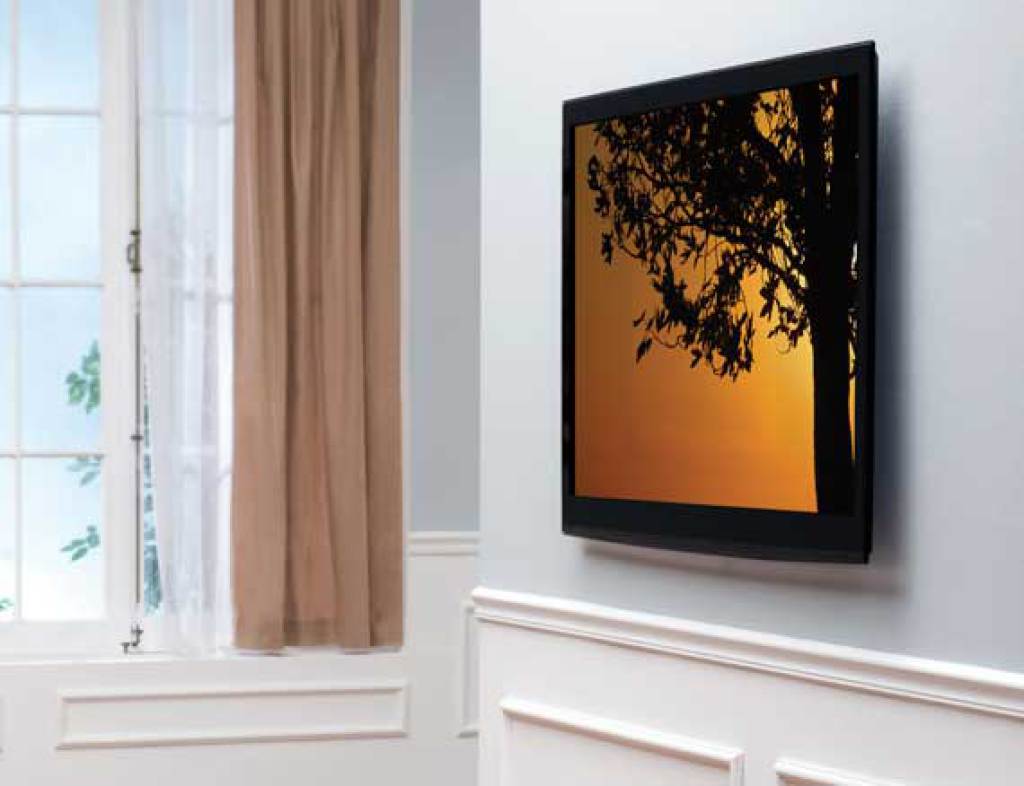 Ultra Slim Low Profile TV Mount for 40"-85" TVs
LL11
Fits TVs

40" - 85"

Depth

0.55"

30 Minute Install
$149.99 USD
LL11
is rated out of
5
by
8
.
Will this work with my TV?
Enter the model number of your TV to find out.
Here are a few products that are compatible with your TV!
Ready to install your Mount?
Use the HeightFinder for mounting instructions.
Go to HeightFinder
Ready to install your Mount?
Use the HeightFinder for mounting instructions.
Go to HeightFinder
Videos to Get You Started
SANUS LL11 Features Video
SANUS LL11 Installation Video
Ultra Slim Low Profile TV Mount for 40"-85" TVs
The SANUS LL11 HDPro™ Super Slim mount takes low profile to a new level. Its innovative design emphasizes the sleek look of ultra-thin LCD, plasma and LED TVs by placing them just .55" / 1.4 cm from the wall. Unlike other fixed-position mounts on the market, the LL11 offers additional exclusive features that make it incredibly easy to install and use. ClickStand™ technology holds the bottom of the TV away from the wall for easy cable access without removing the TV from the mount. Convenient quick-release tabs on both mounting brackets stay hidden, but easily pull down to unlock the TV from the wall plate for cable access. The ProSet™ feature allows post-installation height and leveling micro-adjustments for perfect positioning after hanging. Lateral shift allows the TV to move left and right on the wall plate so it's placed exactly where you want it, even with off-center studs. Wall plate mounting holes are designed to accommodate 16" or 24" studs. Mount now fits TVs 40" – 85", and all current LL11 models have been tested for compatibility with the updated size range.
Tools You Will Need For Installation
3/8" Masonry Bit (Concrete Installations)
Phillips Head Screwdriver
Awards
CE Pro Best Award 2009
The Details
Product Brand:
SANUS
Model Code:
LL11
UPC Code:
793795520357 - Black - $149.99 USD

Product Width:

35.26

" /

89.56cm

Product Height:

18.16

" /

46.13cm

Product Depth:

0.55

" /

1.40cm

Product Weight:

9.00lbs

/

4.08kg

Package Width:

0.00

" /

0.00cm

Package Height:

0.00

" /

0.00cm

Package Depth:

0.00

" /

0.00cm

Package Weight:

0.00lbs

/

0.00kg
TV Size Range:

40"

-

85"

/

101.60cm

-

215.90cm

Maximum TV Weight:

150lbs

/

68.04kg

Universal Mounting:

Yes | 65 x 25 through 825 x 500

Supported VESA Patterns
Recommended Products for You
Rated

3

out of

5
by
joshy
from
Dont use the lag screws
Don't use the lag screws that come with it. It easily easily stripped out half way through.. It was quite a bit of work to then take them out. Sanus could provide better quality lag screws with the mount
Date published: 2021-11-01
Rated

5

out of

5
by
Sam B
from
So easy even I can do it
I have had a Roku TV for a couple of years. I moved to a smaller apartment and really needed the space, so I researched a few brands that would be super easy and Sanus didn't disappoint. I picked this up at Lowe's. Super easy instructions (and videos). The kit comes with all kinds of screws to make sure it's the right fit for your model. Also has various options to mount, from Drywall to woodstuds, to concrete. Even has a driving bit included! Super easy to install and the hanging bar has a level too. I rarely leave reviews, but this product is awesome!
Date published: 2021-07-18
Rated

3

out of

5
by
Anumeric
from
DO NOT use provided M7 bolts
Will definitely strip. I bought a 5/17" lag screw with a low profile hex top you can use a socket on. Make sure it is low profile or it will not work with this mount since it needs to be flush after screwed. I got the 2.5" screws for a total of $2.05.
Date published: 2021-02-25
Rated

1

out of

5
by
AndrewVP
from
Poor quality hex bit and lag screw!
My hex bit and lag screw were stripped before finishing the first lag screw. All holes were pre drilled as per the instructions. I was able to get all of the screws in using other bits that I own. It will be next to impossible to remove these bits from the wall without replacing the sheetrock. Therefore the 115 dollar mount did about 1000 dollars of damage to my wall. That being said the slim mount does look good on our wall. Use your own bits and higher quality lag screws until Sanus raises the strength and quality.
Date published: 2020-04-01
Rated

5

out of

5
by
Marc W
from
Slick!
Works perfectly, as described. Adjustability is easy and my 65" is snug to the wall--just what I wanted. This is a very well designed, sturdy mount.
Date published: 2019-12-28
Rated

4

out of

5
by
snu200
from
Don't use the hex bolts
I bought the Best Buy lot version which is the same but has slightly different Model number (BLL2). The mount it fine, just don't use the supplied hex bolts and bit used to mount it into the drywall studs. They get stripped very easily. Buy and use your own bolts. I use 5/16 bolt that you can use a ratchet to install.
Date published: 2017-03-18
Rated

2

out of

5
by
Florida
from
Please make sure you know what you are getting
I have installed many Sanus mounts over the years but these low profile ones are tricky. First, please Sanus have a chart that shows the vertical dimension of all the fasteners for your mounts. It sure would be easy to change the type of mount without having to make new holes. Horizontally, Sanus mounts have lots of tolerance and most of the fasteners are 3/16 inch (M7) but all of the vertical distances between the fasteners are all over the place. 3.1 inches for this mount and 5 inches for another mount. It would be nice to just swap out a fixed mount to a full range, etc if no new leveling or drilling were required. This mount is a little tricky. Probably because it is such a low profile mount. Most Sanus mounts are fastened with a lag screw with a hex cap. This one though is similar to a Headlock Flathead Fastener. It is a very flat cap with an allen wrench punch out on it. A hex cap lag screw cannot be used since it will stick out too much if the arms are placed on the mount where the screw is located. A flat head screw will not work well since the taper of the screw head will distort the frame of the mount. Most of us do not have a full set of Hex drill bits. Maybe Spider, T Star or Torx but not hex. They do include a hex drill bit. I was putting two of these mounts in on the same day and I am very glad that I did. The first mount went in quickly. I went to screw in the second mount and the drill bit would not catch. After inspection, it was obvious that the second bit was misshapen. I was able to go back to the first drill bit and use it. It would not have been pleasant to have to go to a hardware store and find a bit for this. Once it was installed it was fine except that I also have the concern of the other post and that the television is not fastened to the wall as securely as it is with other mounts. I would not use this in a room that had small children or over a bed. It is extremely low profile. If you still want to install this mount then before proceeding, make sure that the supplied drill bit fits the fasteners well. I am used to using a ratchet on a hex cap lag screw and this fastener is completely different. I sincerely doubt that most people will have this drill bit in their collection.
Date published: 2016-11-08
Rated

4

out of

5
by
MLROlson
from
LOOKS NICE BUT DON'T OVERLOOK THE DETAILS
I have a Samsung PN50B860 plasma approximately 1" thin and wanted to mount it over a rarely used gas log fireplace. I looked at the Samsung disc system (WMN1000B) but the wall studs weren't in the right place and I don't trust sheetrock anchors. Sorry, I'm a belt and suspenders do-it-yourselfer. I then noticed an early review of the Sanus LL11-B1. I decided to give it a try after finding a well-priced unit on the web. Here is the good - 1. It really is thin as advertised and comes with a healthy set of bolts and fasteners for your TV and for wall mounting. 2. And your TV will look great after you get it hung on the wall. I'll post a photo in a second comment (after I have a chance to take one). Here are the lessons I learned. 1 - Plan your cable routing carefully. I was doing in-wall HDMI (3 ea), Ethernet, and audio plus a new 120V AC circuit to power the unit and peripherals. And I wanted these behind the TV so it was truly 'a picture on the wall' experience. You will have to install a recessed AC outlet and signal cable box since there is not enough clearance for the AC plug on most TVs - or you will have to clip the power cord (and likely your warranty) and properly attach one of the flat plugs that have less than ~ 1/2 in height. The recessed AV boxes seem to require a larger hole in the wall than a flush AV connector frame so keep that in mind if you might someday want to cover it with a real picture. 2. Don't forget to adjust the 'lock release' cords to be right down at the bottom of the TV. If you haven't done this, trying to pull the TV out far enough to grab and pull them to release the lock puts a lot of pressure on the locking wedge. This makes it almost impossible to unlock the mount to install cables or take the TV back down to adjust the release cords to the proper length. Almost boxed myself in there. 3. Plugging in cables from a 'behind the TV' AV box can be a blind task, done by feel and a reference to the TV connector diagram. In my case, the standoffs at the bottom of the vertical arms didn't offer enough gap from the wall for me to see behind the TV into the recessed cable jacks cavity. So I had to feel for the proper jack and make sure the orientation of the connector matched so I could slip in the Ethernet, HDMI, and audio plugs. Challenging but doable for my TV. Yours may be different. 4. As Sanus cautions, when unlocked, the TV, if lifted just a half inch, can come off the mounting rail. Ouch. 5. I'd like to see some comment on earthquake tolerance. Even when locked, the bottom of the TV can easily be pulled out to maybe a half inch to an inch further from the wall suggesting the lock wedges are not really that tightly bound to the horizontal rail when locked. Bottom Line I'm pleased with the end result, learned some potential gotchas to watch out for, and will wonder if it will take some CA Richter 5.0 and above shaking. (Where are my suspenders? :-))
Date published: 2009-08-29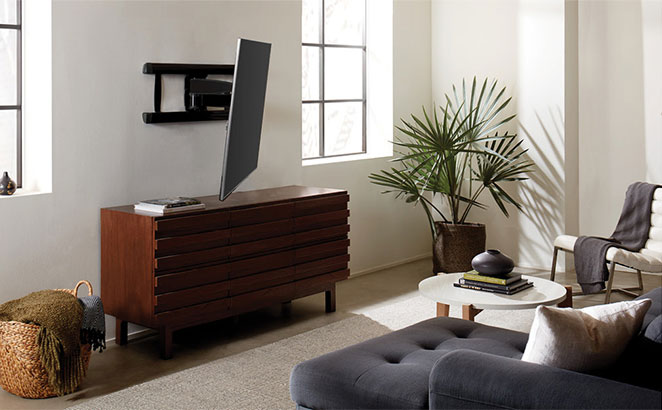 SANUS is the #1 best-selling TV mount brand in the U.S.*
Questions? Contact Us
Monday - Friday 8am - 7pm CST
Saturday - Sunday 10:30am - 7pm CST
*NPD annual dollar sales period ending 12/31/20