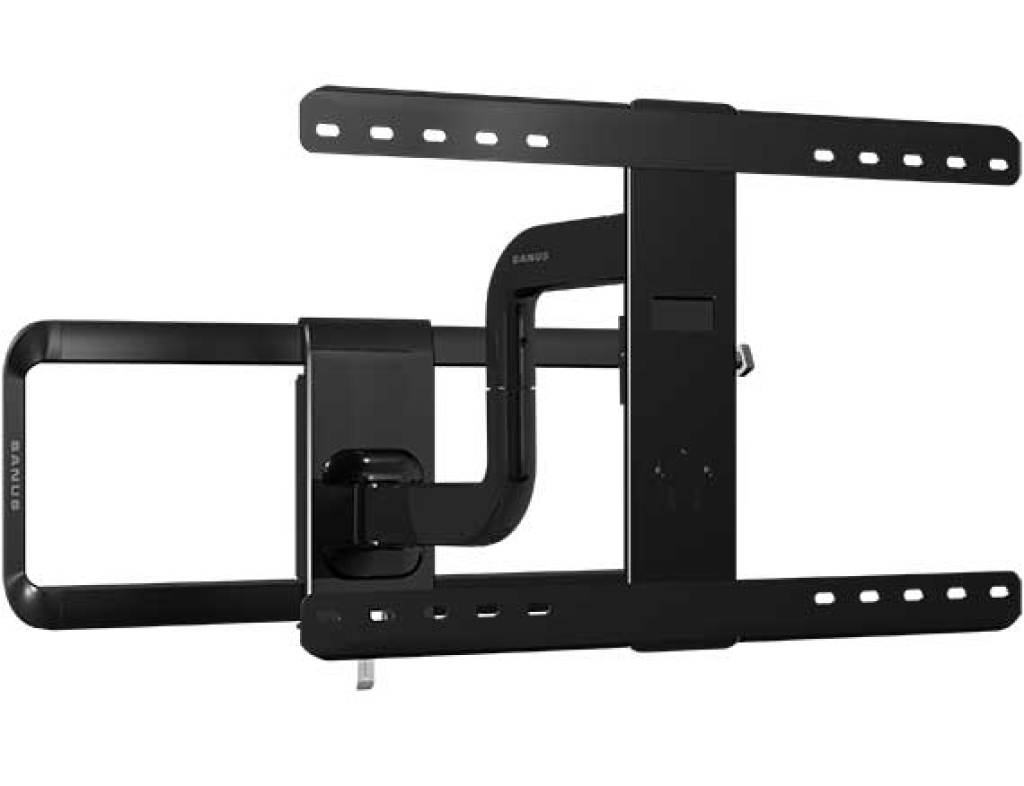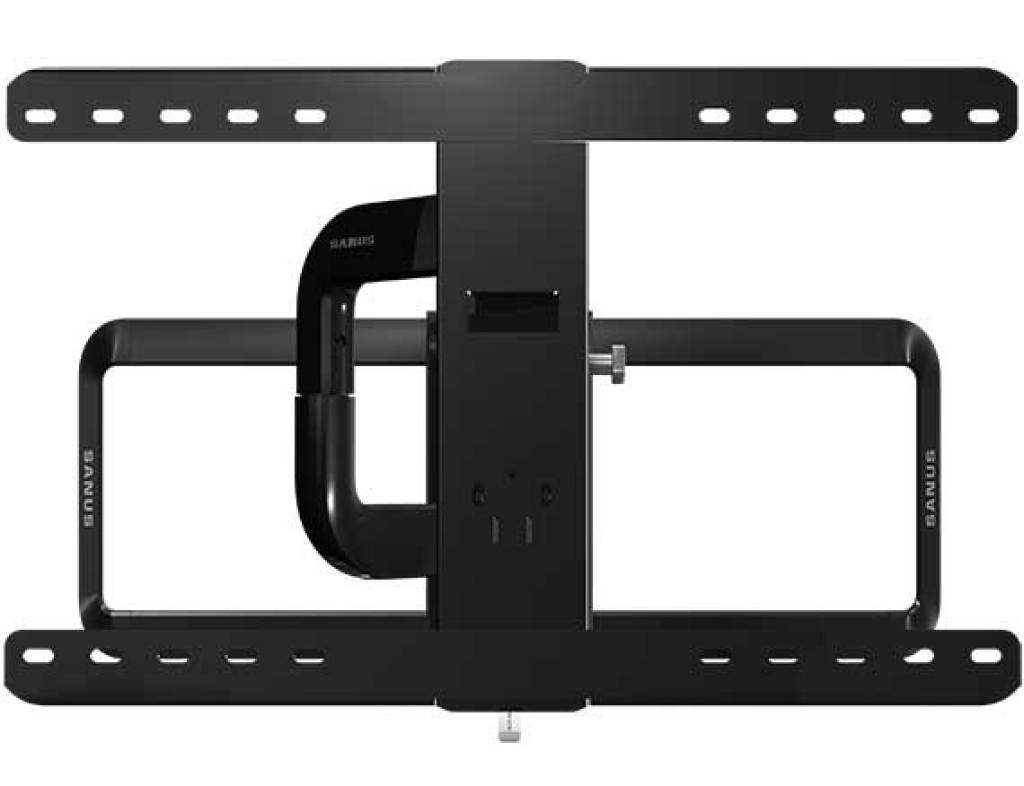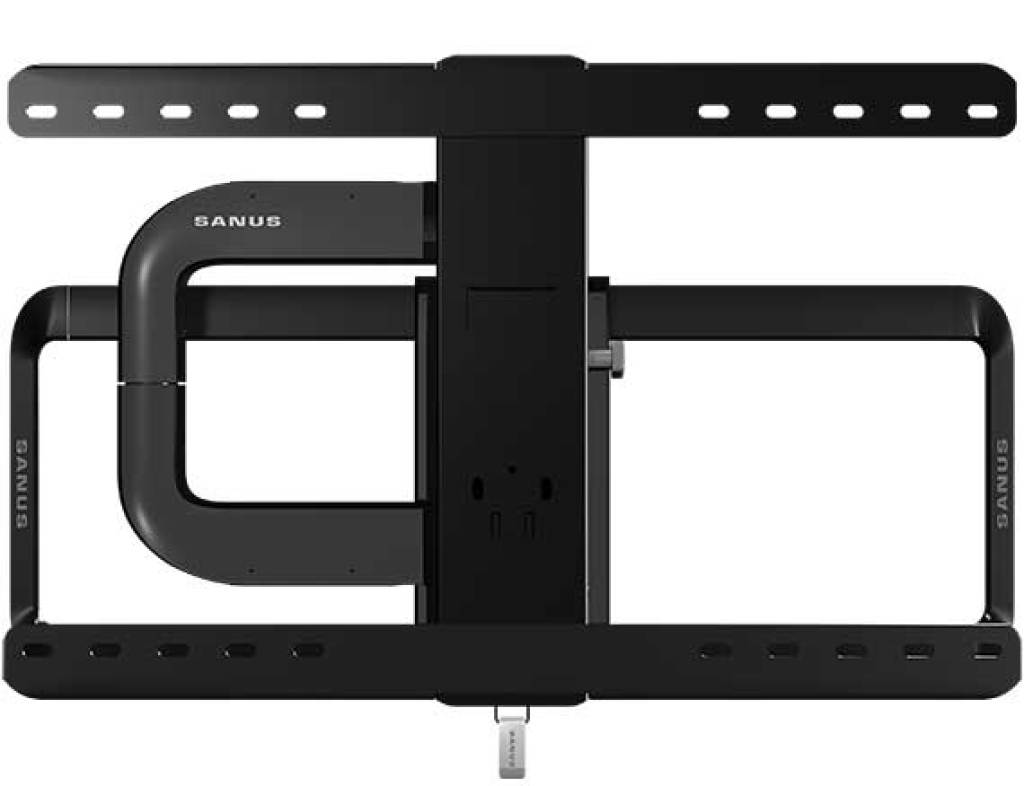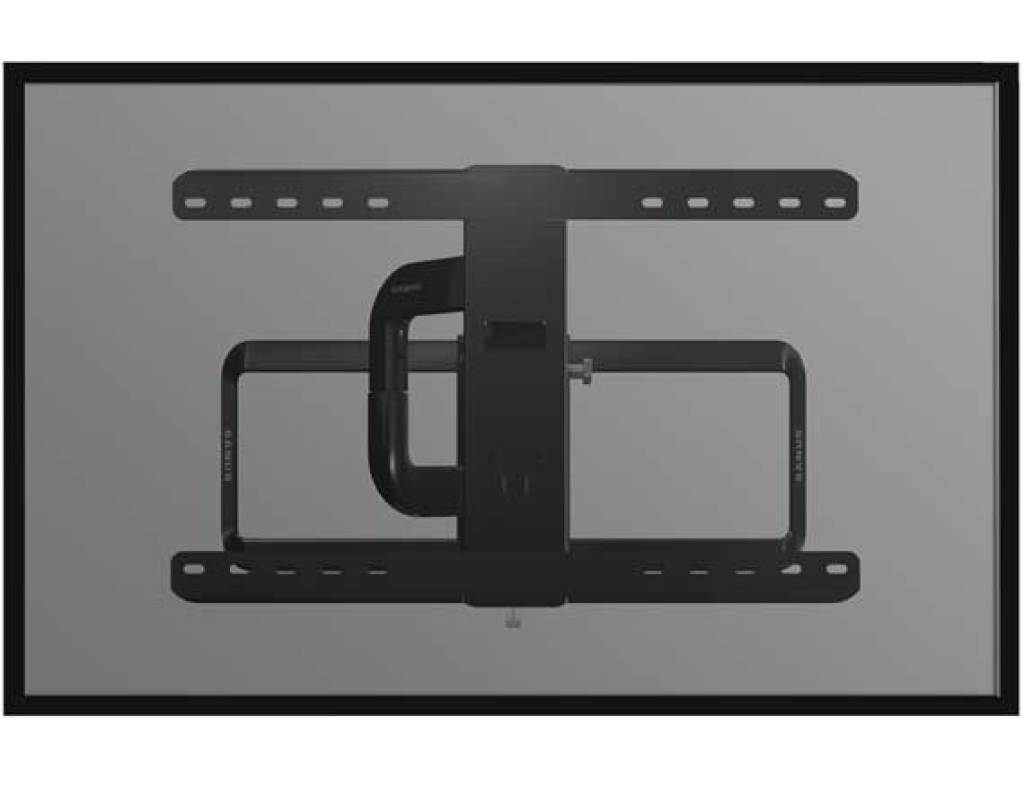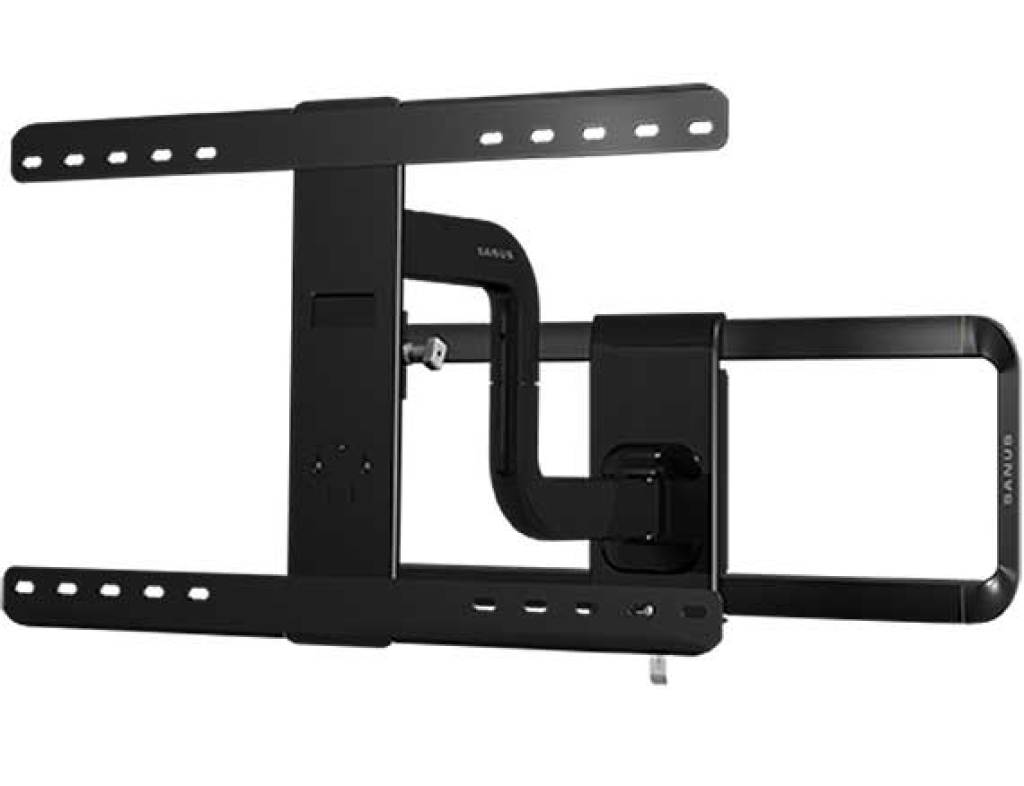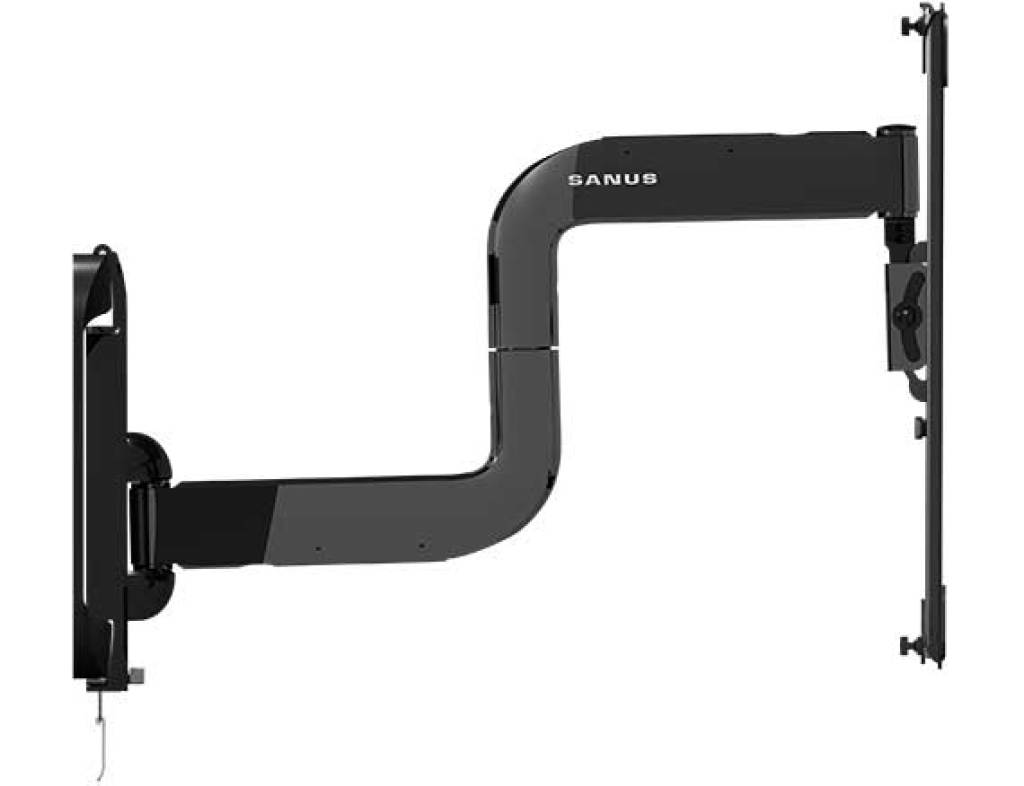 Premium Series Full-Motion Mount For 51" - 70" flat-panel TVs
VLF525
This product has been discontinued.
Fits TVs

51" - 70"

Swivel

90° / -90°

Extension

25.00"
VLF525
is rated out of
5
by
18
.
Will this work with my TV?
Enter the model number of your TV to find out.
Here are a few products that are compatible with your TV!
Ready to install your Mount?
Use the HeightFinder for mounting instructions.
Go to HeightFinder
Ready to install your Mount?
Use the HeightFinder for mounting instructions.
Go to HeightFinder
Videos to Get You Started
SANUS VLF525 Features Video
SANUS VLF525 Installation Video
Premium Series Full-Motion Mount For 51" - 70" flat-panel TVs
SANUS Premium Series VLF525 full-motion mount lets you enjoy a great picture no matter where you watch. Tilt, swivel, extend and level your TV without the need for tools. Unsightly cables stay concealed, and tool-free assembly ensures a quick and easy installation. TV can slide from side-to-side for perfect positioning on the wall, and safety tab provides a safe and easy connection you can hear.
Product Features
Easily adjust your TV without tools
Enjoy a great picture no matter where you watch
Hardware included
Our TV Mount products are Safety Tested and UL Certified
Perfect for mounting your TV in a corner
Separate roll, tilt and swivel controls
Slide TV side-to-side for perfect positioning on the wall
Swivel your TV left and right for the perfect view
TV "clicks" into place for a safe connection you can hear
Tilt your TV for perfect viewing from the couch or floor
Tools You Will Need For Installation
3/8" Masonry Bit (Concrete Installations)
Phillips Head Screwdriver
The Details
Product Brand:
SANUS
Model Code:
VLF525
UPC Code:
793795526267 - Black - Discontinued

Product Width:

30.88

" /

78.44cm

Product Height:

18.65

" /

47.37cm

Product Depth:

3.62"

-

25.00"

/

9.19cm - 63.50cm
TV Size Range:

51"

-

70"

/

129.54cm

-

177.80cm

Maximum TV Weight:

125lbs

/

56.70kg

Universal Mounting:

Yes | 200 x 200 through 700 x 400

Supported VESA Patterns

VESA 200 x 200
VESA 200 x 300
VESA 200 x 400
VESA 300 x 200
VESA 300 x 300
VESA 300 x 400
VESA 400 x 200
VESA 400 x 300
VESA 400 x 400
VESA 500 x 200
VESA 500 x 300
VESA 500 x 400
VESA 600 x 200
VESA 600 x 300
VESA 600 x 400
VESA 700 x 200
VESA 700 x 300
VESA 700 x 400

Pan:

90°

/ -

90°

Tilt:

5°

/ -

15°

Roll:

3°

/ -

3°

Swivel:

90°

/ -

90°
Recommended Products for You
Rated

5

out of

5
by
Toasty
from
Awesome TV Mount
this is the best mount on the market for the money in the 50-70" range. extends more from side to side than the more expensive models. this is so heavy duty it could hold 75-80" tv. great product
Date published: 2014-12-16
Rated

5

out of

5
by
woodscrew1
from
Good Product
Very Easy to Install. Box Contains all necessary hardware. Sanus needs to change the hole configuration in the bracket that mounts to the wall.
Date published: 2014-12-06
Rated

5

out of

5
by
BobA
from
VLF525-B1 Bolt Hole Measurement Critical
The vertical spacing measurement between the Top and Bottom bolt holes is critical, otherwise the bolts will not align with the center of the slots in the Wall Plate. Best to verify that the vertical spacing between the slots on the Wall Plate template match the spacing of the slots on the Wall Plate before drilling holes. There is very little margin for error.
Date published: 2014-11-08
Rated

5

out of

5
by
Panouchi
from
Awesome
This is a great mount..I am definitely a novice but it was straight forward to install and it provides a lot versatility when it comes to movement and angles. It's the perfect mount for my room do the large odd layout but it is exactly what I needed for me to use all the space in my family area.
Date published: 2014-07-19
Rated

4

out of

5
by
ChrT
from
Sweet features
This is a great mount for just about any tv EXCEPT the 55' VIZIO E series SMART LED TV. I bought this mount for the vizio tv and the sanus mount did not have any mounting holes to fit the vizio tv. So I switched out my 55" samsung to use on this mount.
Date published: 2014-07-02
Rated

5

out of

5
by
Kyle
from
Great Customer Service
I would like to start off by saying that I NEVER review products. However, I had such a great experience with this product and I wanted to share it. I bought this mound a few months ago and have just completed a move half way across the country. Prior to the move I purchased this mount at a Best Buy and had no issues installing it myself and it worked great. I thought the instillation instructions were great and I had my TV mounted on the wall in less than 20 minutes. The hardest part was finding the center of the studs which has nothing to do with this product or the instructions. During the move the movers decided throw the mount on top of a box instead of in one and then proceeds to stack things on top of it. This caused the plastic vertical spacer brackets to snap in half. These pieces are not designed to hold any weight so after I saw how they were packed I was not surprised that they broke. I called the Sanus Customer Service and told them what happened and a few business days later replacement brackets arrived at my door free of charge. The brackets went right on with four allen screws which were also include. This was the easiest and most productive customer service experience I have every had. Great Job Sanus.
Date published: 2014-05-10
Rated

2

out of

5
by
BatDad
from
What a Pain
I've had several issues with this wall mount so far, and it's not even on the wall yet. The first problem I had was with the bracket that attaches to the TV. I don't really hold this against Sanus too much as I apparently have an odd TV. The problem, was that after using the spacers in order to lift the mount off of the back of the TV (had to be done so that I could plug in power and HDMI cables), the screws they provided were not long enough to reach the threads of my TV. I had to go to a special screw store in order to get screws long enough. The second problem came when it was time to drill holes in the wall. I live in the US, sadly that means we use the standard system (I know, I hate it too, but what can I do?). A 7/32" drill bit isn't hard to come by, but one that can drill 3.5" deep is. No store in my area sold 7/32" drill bits that would drill deep enough (the longest I found was 3"), so now I'm waiting on a drill bit I had to order online. Since I had to order it online, I went ahead and ordered a metric 5.5mm bit. It seems to me that whom ever designed this thing, did not take the US market into account for standard measurements and hardware requirements. I also think the directions are lacking. I had a Bell'O mount before this one, and the directions for that mount were phenomenal. What should have been a one day project max, has turned into a week long ordeal of buying additional hardware in order to mount this thing to my wall. I will not be recommending Sanus to my friends until their measurements take US standard measurements into account (or until we finally switch to metric; not likely, but I can hope).
Date published: 2014-04-23
Rated

5

out of

5
by
Dakota1
from
Exactly what it says!
They advertise "We'll Make It Stress-Free" and they did! All the parts lined up, the screws really fit and if you have the basic tools...they supply a magnetic tool to find the studs. My son, working alone, had everything in place in less than an hour. Too bad lifting that 60" plasma TV wasn't that easy...but once we got it to the necessary height, it slid right into place. Thank you, Sanus...you made it just as "stress-free" as you said!
Date published: 2014-03-29
Rated

4

out of

5
by
JKingpin
from
Full Motion Or Bust
My living room setup necessitates multiple viewing angles, and finding a full motion mount for the Sony 70' R520A was a challenge. This was one of the few mounts that would allow me to mount the tv into the corner and get a good angle from all over. The wire management I'm still playing around with, but the range of motion is unparalleled while still being sturdy. I recommend that you tighten those pivot screws once you've nailed down how much motion you're going to be needing. I ended up having a professional mount it simply due to my custom wiring needs, but felt very comfortable mounting this myself in an area where the wires were already available.
Date published: 2014-02-12
Rated

5

out of

5
by
JohnD
from
Something missing from the instructions
Of course I am putting this together at midnight. Therefore no tech assistance is available. I am ready to attach the wall plate. But nowhere does it say whether or not the bottom of the wall plate matches up with the bottom of the TV bracket when the installation is complete. This is important information and I don't want to assume anything. I want the bottom of my TV to be 1" above the counter top. I know how far it hangs below the lower TV bracket but how about the wall bracket? There are technical drawings, but I am not an engineer. Some kind of statement such as "the bottom of the wall bracket matches the bottom of the TV bracket, or The wall bracket must be mounted x inches higher of lower for the two to match up" would have been helpful. After I get this figured out I am sure it will be great.
Date published: 2014-01-24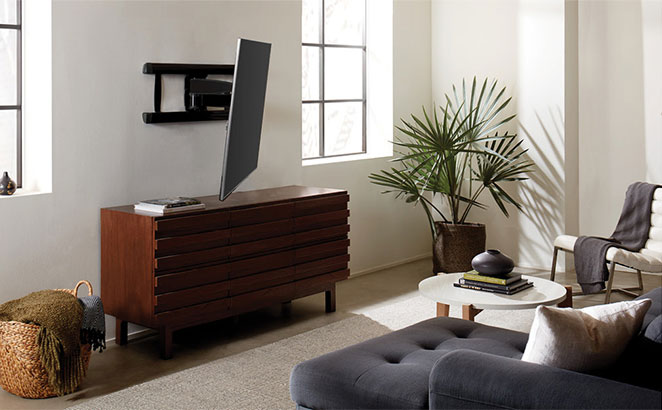 SANUS is the #1 best-selling TV mount brand in the U.S.*
Questions? Contact Us
Monday - Friday 8am - 7pm CST
Saturday - Sunday 10:30am - 7pm CST
*NPD annual dollar sales period ending 12/31/20