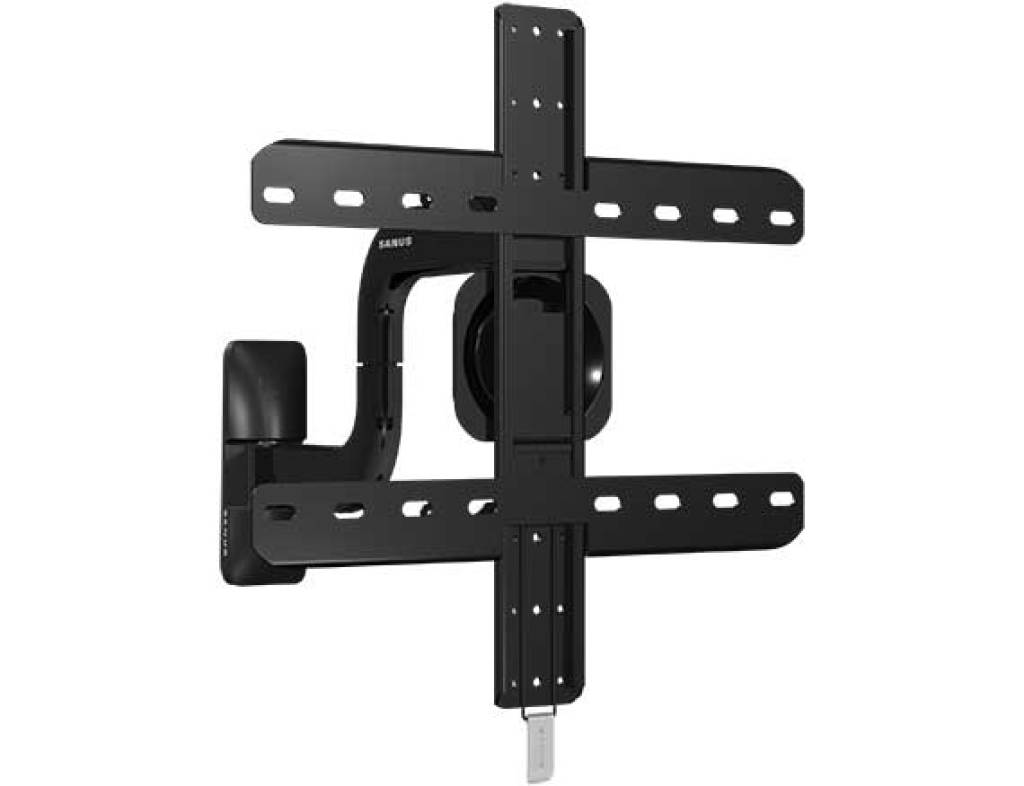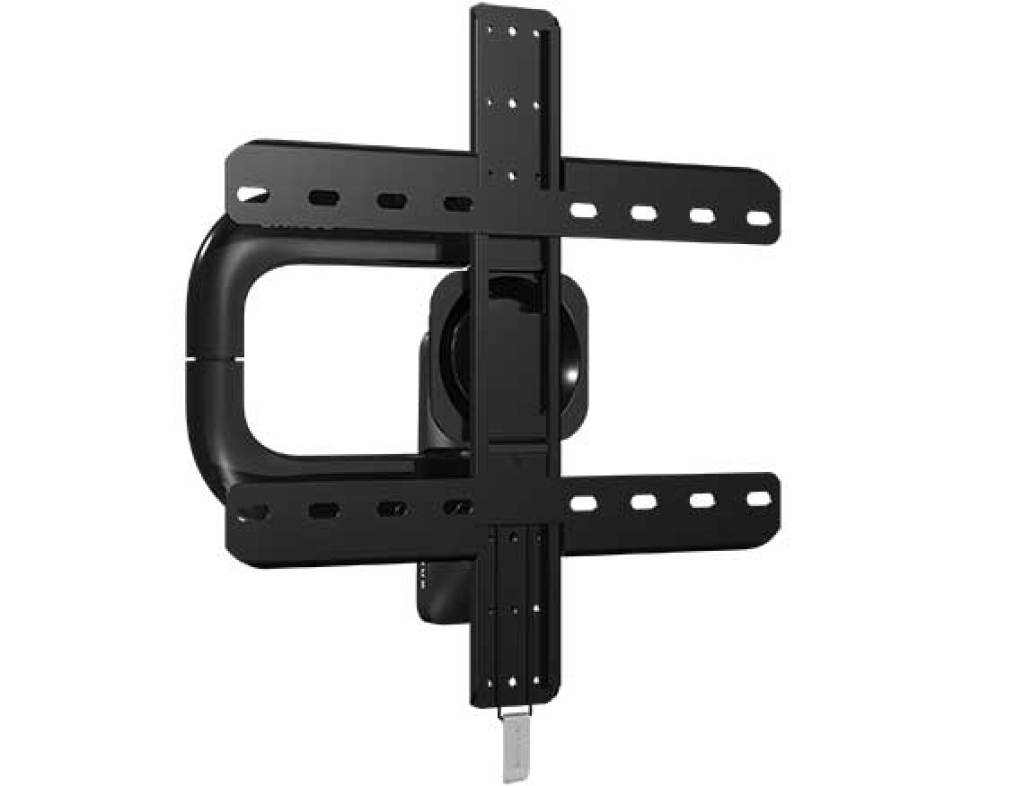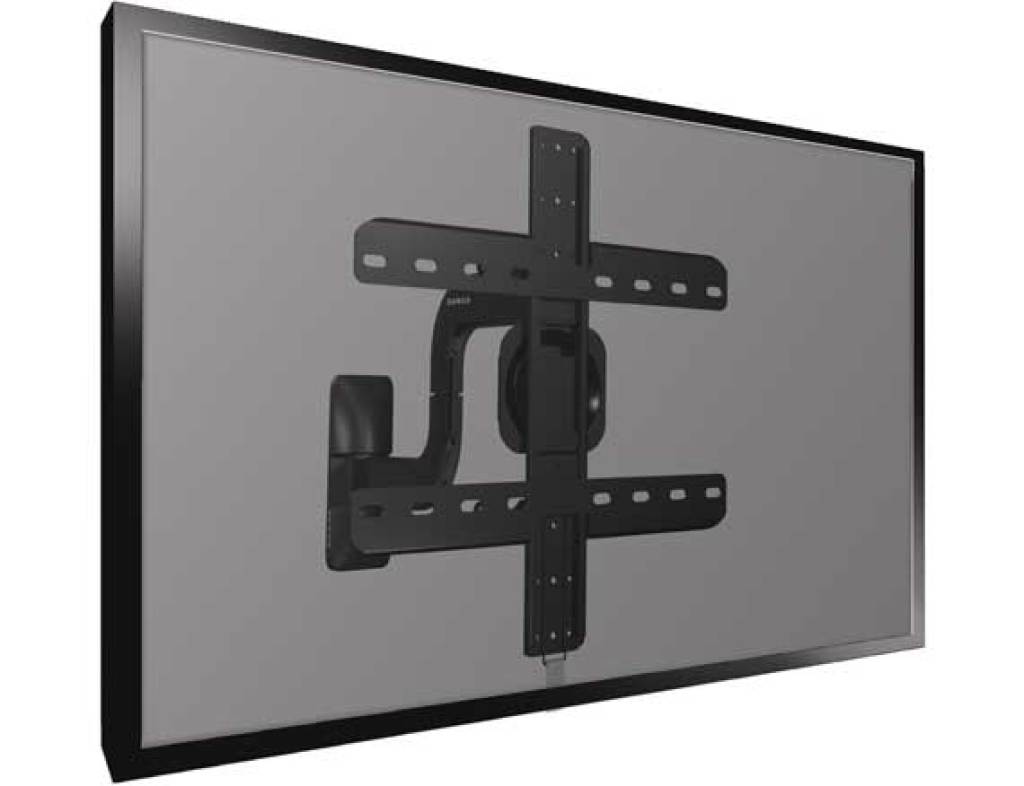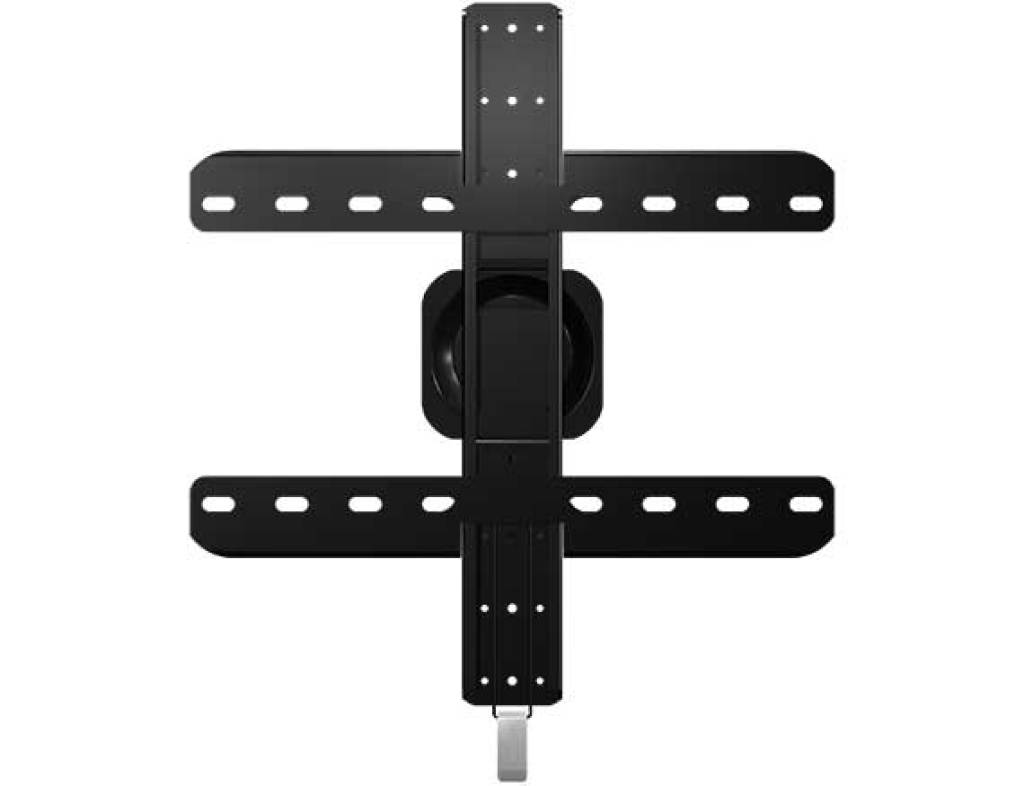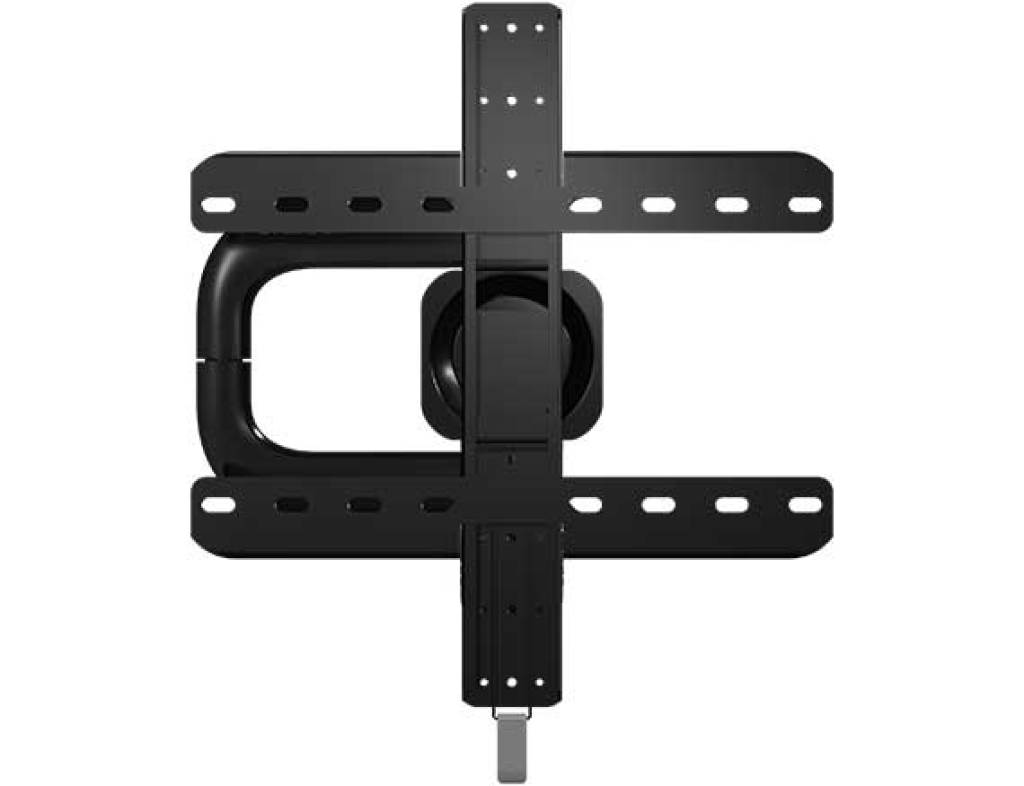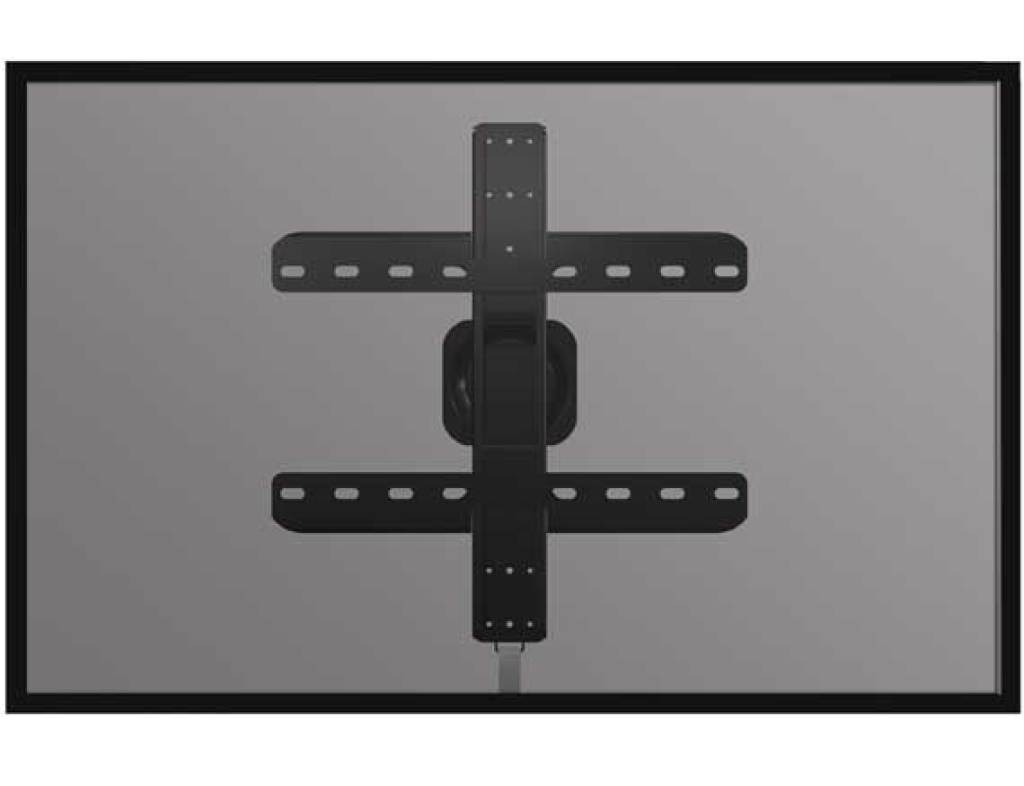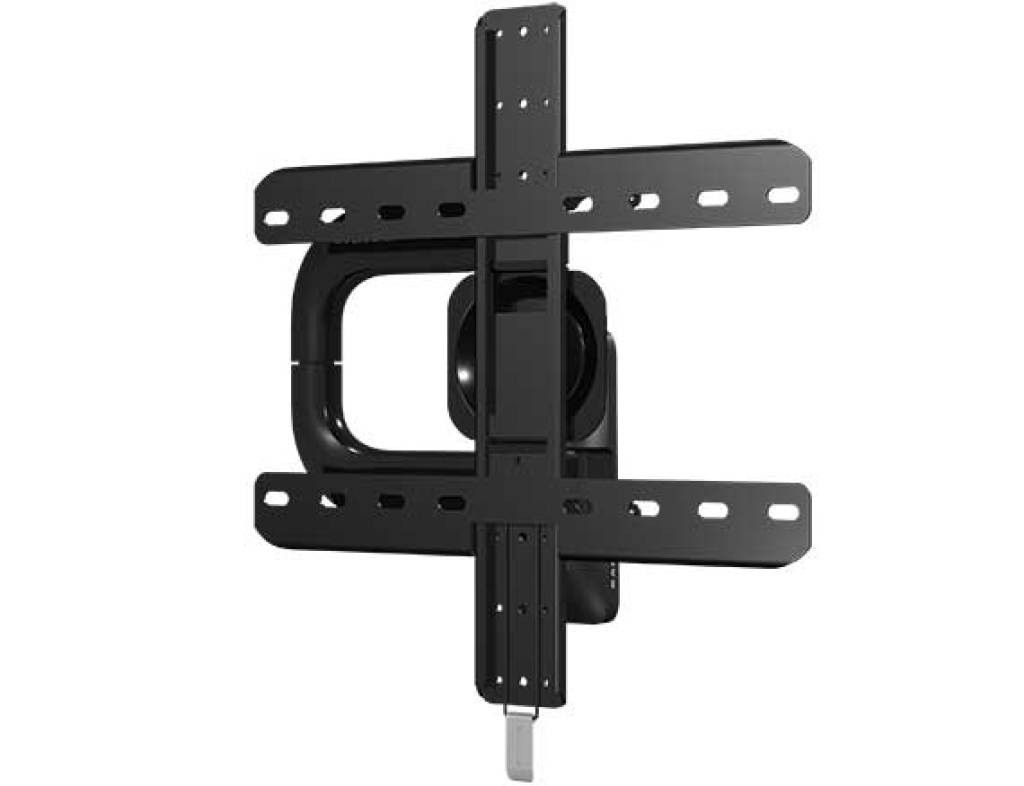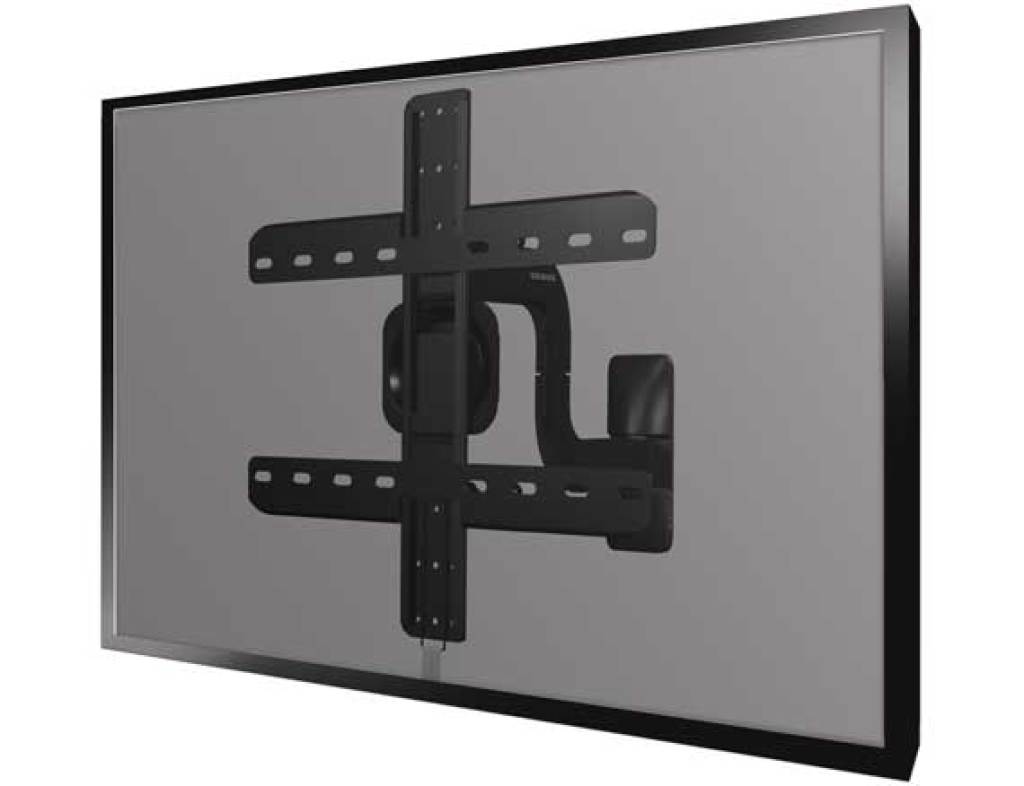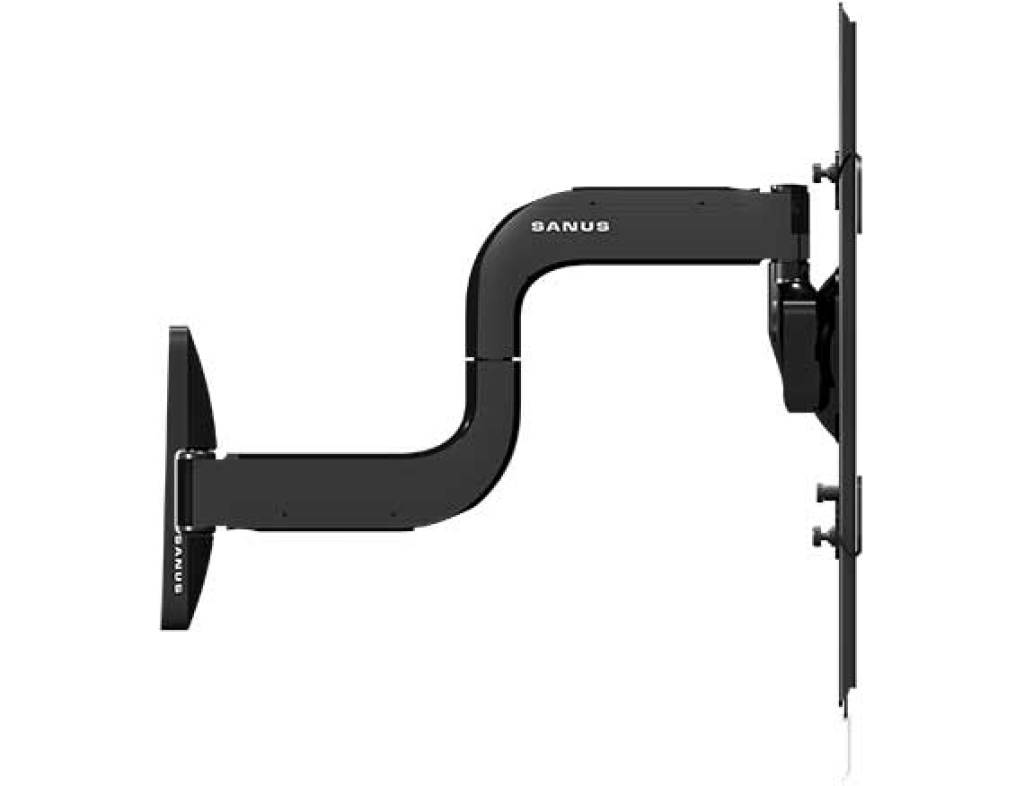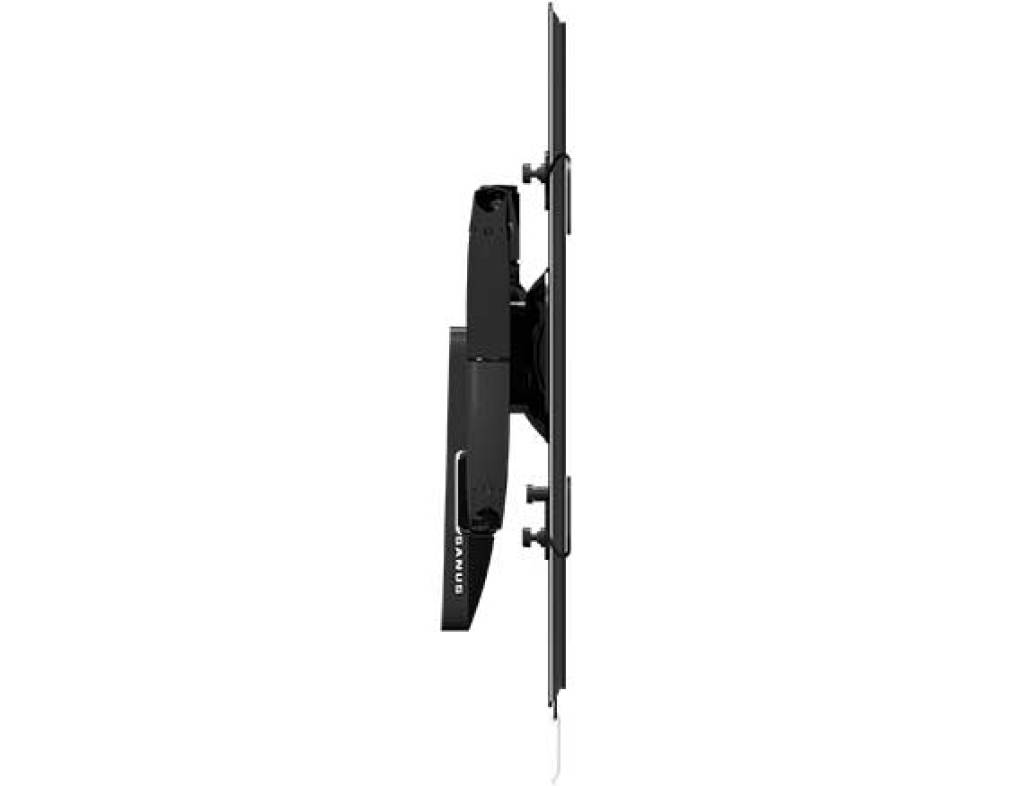 Premium Full Motion TV Wall Mount for 40"-50" TVs
VMF518
Fits TVs

40" - 50"

Swivel

90° / -90°

Extension

18.97"
$189.99 USD
VMF518
is rated out of
5
by
36
.
Will this work with my TV?
Enter the model number of your TV to find out.
Here are a few products that are compatible with your TV!
Ready to install your Mount?
Use the HeightFinder for mounting instructions.
Go to HeightFinder
Ready to install your Mount?
Use the HeightFinder for mounting instructions.
Go to HeightFinder
Videos to Get You Started
SANUS VMF518 Features Video
SANUS VMF518 Installation Video
Premium Full Motion TV Wall Mount for 40"-50" TVs
SANUS Premium Series VMF518 full-motion mount lets you enjoy a great picture no matter where you watch. Tilt, swivel, extend and level your TV without the need for tools. Unsightly cables stay concealed, and tool-free assembly ensures a quick and easy installation. Expandable TV brackets ensure a perfect fit, and safety tab provides a safe and easy connection you can hear.
Product Features
Conceal unsightly cables
Easily adjust your TV without tools
Enjoy a great picture no matter where you watch
Expandable TV brackets ensure a perfect fit
Hardware included
Locking system secures your TV to the wall
Our TV Mount products are Safety Tested and UL Certified
TV "clicks" into place for a safe connection you can hear
Tilt your TV for perfect viewing from the couch or floor
Tool-free mount assembly ensures a quick installation
Tools You Will Need For Installation
3/8" Masonry Bit (Concrete Installations)
Phillips Head Screwdriver
The Details
Product Brand:
SANUS
Model Code:
VMF518
UPC Code:
793795526229 - Black - $189.99 USD

Product Width:

17.22

" /

43.74cm

Product Height:

19.04

" /

48.36cm

Product Depth:

3.32"

-

18.97"

/

8.43cm - 48.18cm

Product Weight:

13.87lbs

/

6.29kg
TV Size Range:

40"

-

50"

/

101.60cm

-

127.00cm

Maximum TV Weight:

75lbs

/

34.02kg

Supported VESA Patterns

VESA 100 x 200
VESA 200 x 200
VESA 200 x 300
VESA 200 x 400
VESA 300 x 200
VESA 300 x 300
VESA 300 x 400
VESA 400 x 200
VESA 400 x 300
VESA 400 x 400

Pan:

90°

/ -

90°

Tilt:

12°

/ -

12°

Swivel:

90°

/ -

90°
Recommended Products for You
Rated

5

out of

5
by
Raybie
from
Rock Solid
Had mine installed by Nerds MD and it went very smooth. Had it mounted onto outside wall so it went into block. Convinced I could hand on the unit with the TV and it would not come off wall. Only suggestion would be to make the channel for cables larger. 4 HDMI cables won't fit. Had to zip tie to arm. Ordered BF31-B1 to finish off install. Picture shows we need them.
Date published: 2015-12-03
Rated

5

out of

5
by
bobk9979
from
Easy install
Other than several rechecks of my measurements along with using the height-finder on the website, this was a very easy installations. I had no problems at all. I would highly recommend this product.
Date published: 2015-04-28
Rated

5

out of

5
by
omgzac
from
Awesome and worth it
It's almost been a year since I bought this tv wall mount and I would buy it again if I had a second chance. Simply buy it for the 18.97" of space it gives you between your wall and your tv. It takes the guess work out of any and all tv hookups befind the tv.
Date published: 2015-04-17
Rated

5

out of

5
by
Emma
from
Excellent product
This is a well built mount. I am very satisfied with the quality and overall ease with the installation. Well done Sanus!!!
Date published: 2015-02-20
Rated

5

out of

5
by
VicMerly
from
excellent and easy to install (2 person)
Works great. Single stud, fit my LG. A little pricey but great quality is the reason for this. Joints are a little stiff and require two hands. Very sleek and really upgraded my setup to baller status!
Date published: 2015-02-03
Rated

4

out of

5
by
cdog369
from
Wall mounting 50" Vizio tv
I received this wall mount as a Christmas gift from my Dad. The mount was put together by me and a friend and went together really well. The included stud finder did not work very well for me, but I was going through insulation in the wall so that might've been why. However the biggest drawback to this wall mount as someone mentioned earlier was the spacer length. The spacers were too big for me to attach through the washer and the bracket and go into the tv. My friend and I had to cut the spacers in half to be able to thread the screw far enough into the tv for it to fit. Overall looks very nice in the corner and seems to be holding fine. I put the value at average because I'm not sure what the price on it was since it was a Christmas gift, I would not be willing to spend much over $150. The tools the box says are required are also not all required. I tried to upload a picture but the uploader was not working.
Date published: 2014-12-30
Rated

4

out of

5
by
Richard
from
Mounting 46" Sony Bravia
Overall good flexibility in positioning. Easy to follow instructions. Only wish they included more spacer length options. The enclosed ones don't account for the washer and bracket thickness so the M6 screws are too short.by 2 to 3 mm
Date published: 2014-12-20
Rated

4

out of

5
by
Buzz
from
Overkill for 40" Toshiba
Bought a 40" Toshiba at Best Buy and they recommended this mount. The tv's mounting holes are not centered - they are located lower the tv. This causes the back of the Sanus hardware to protrude from the bottom of the TV when mounted . It is distracting and ruins the "seemless" look advertised by Sanus. Really, while this mount is well build, it is overkill for the Toshiba 40" tv.
Date published: 2014-11-05
Rated

4

out of

5
by
drme
from
worked for us
everything works, great easy install,i just wish there was a mount to install a soundbar, i'll just fabricate one of my own
Date published: 2014-10-31
Rated

2

out of

5
by
Strategia
from
SANUS VMF518 faults
This mount should does not tilt and never stays level. I don't like the fact only one screw controls most, if not all, functions. I don't recomentd this full-motion mount; you're better off purchasing a swivel-only wall mount. Hopefully this type of mount will remail level and still have the option to turn. Tilt is NOT a good function for this mount.
Date published: 2014-10-14
Rated

2

out of

5
by
Momanhanz
from
Does not work well with Sony 48" W600B
Bought the tv and mount from best buy. The tv's mounting holes are not centered, they are lower on the tv. The back of the Sanus hardware sticks out from the bottom of the TV when mounted . Completely ruins the "seemless" look advertised by Sanus.
Date published: 2014-10-14
Rated

1

out of

5
by
Elibed
from
NOT FOR VIZIO
Purchased mount from Best Buy located 90 miles from my home. At no time was I advised or did I notice anywhere on the box that mount was not compatible with Vizio. Very disappointed that I will now have to make a trip back to Best Buy for a refund. Wish there was an easier fix.
Date published: 2014-08-24
Rated

3

out of

5
by
Plumber
from
Not Enough Tilt
Said it was full motion. I have to mount this TV high, as it is in the dining area and we need to get it out of the way. Only seems to tilt a few degrees. Outside of that it was easy to hook to the tv and easy to install. Directions were better than average. DID NOT LIKE THE REGISTRATION POCEDURE!! Why do I have to create an "account" and make a long involved password. All I want to do is register the product for warrentee purposes
Date published: 2014-07-01
Rated

2

out of

5
by
Brad
from
Very disappointing
This mount is of poor quality the Mount has one screw that controls everything which the screw easy strips there should be a knob that is more user friendly like the cheaper models. Overall not impressed should be much better quality for the cost you're not getting your moneys worth. Will not buy again.
Date published: 2014-05-28
Rated

1

out of

5
by
carrie
from
Mount doesn't fit all 40" tvs
We bought this mount at the recommendation of Best Buy to fit our 40" Vizio TV. Unfortunately, nothing on the box or in the manual says it's incompatible with Vizio tv. We didn't learn this until we called Sanus today. This is very disappointing and will be the last time we purchase a Sanus product. We only hope that we can get our money back from Best Buy because Sanus can't help is since they don't make full motion mounts compatible with our tv.
Date published: 2014-05-17
Rated

3

out of

5
by
RedBeard
from
Didn't fit my Vizio 40" TV
I purchased this at Best buy by the recommendation of the sales person. I wanted a mount that would allow the TV to swing out from the wall at a 90 degrees. But when I went to mount my Vizio E400i B2 TV to the bracket, I found the side to side was OK but the top rail would not get close enough to the bottom rail. So I mounted it to the two screws used to mount the TV base but again it did not line up with the holes in the mounts vertical bracket. I ended up drilling and tapping my own holes. Then I had to saw off the bottom of the bracket that hung down three inches below the TV. Although this was recommended for a 40 - 50 inch TV I think it was not sized correctly. If it was not an hour each way to the dealer that sold it to me I would have returned it. This should not be sold with the Vizio TV.
Date published: 2014-05-04
Rated

5

out of

5
by
DIYVT
from
Outstanding Product
Excellent product- all parts are high quality; very clear instructions; solid as a rock ; nothing flimsy about this product
Date published: 2014-04-27
Rated

5

out of

5
by
BeachShark
from
Works Great - Easy Install
My installation was a snap and the directions were simplistic and straight forward. If i had to complain about anything it was the stud finder that came with the product. I don't think it was me but i could get a sense that the magnet was picking up any of the drywall screws. I tired it for about 2 minutes and and then I went and got my real stud finder. Other then that it went up great and the television locked on to the mounting bracket with first try.
Date published: 2014-04-20
Rated

4

out of

5
by
Clint
from
Looks Like a Solid Mount
One early issue - tilt works OK as does full motion feature ... but when you find your position it is too easy to knock it from horizontal position. Would be nice if there was a set screw or something to fix it in horizontal mode
Date published: 2014-04-13
Rated

4

out of

5
by
MrPhillie
from
Very Good Product
We purchased the Sanus VMF518-B1 to mount our Vizio 50" LCD TV above the fireplace. Mounting was actually fairly easy. Our only complaint is that it is very touchy as far as getting the television to stay level. Once level it is fine. But when movong the TV out to various angles, it just will not stay level. I have tightened the tension screw to various torques but it does not want to hold level. So when watching at a 75 degree angle, we just have to put up with the tilted screen. Then moving it back to its everday position I have to mess with it a few minutes until it holds level again. But overall it is a solid product.
Date published: 2014-02-25
Rated

5

out of

5
by
Burger
from
Outstanding
This product far exceeded my every expectation. Assembly and mounting were easy and uneventful. Sturdiness is impressive. Angles of viewing are varied and useful.
Date published: 2014-02-19
Rated

5

out of

5
by
sanjuansol
from
2nd SANUS Mount - Wouldn't choose any other
So, I mounted my living room. Had to mount my office. Mounted a 40" Samsung. No problems...but if I had coaxial, I may have needed a 90 connector, because the mount bar went directly over the input on the tv. But, I'm all HDMI, so it's good. The other reviews complain about the tilt/tension screw. I'd have to agree. But, it's not a big deal for me. I mean, I couldn't get the tv to tilt AT ALL when I first mounted it. Even after unscrewing the tension screw. But, I used a little WD40 and just loosened the allen head screw on the inside of the mount plate...just a smidge...and the tilt works now. The TENSION SCREW does lock the tilt, but it DOES NOT lock the rotation. So, if you move the TV, you may need to have a small level handy to level it. But, it's no big deal. You can eye-ball it. And when you get it back right, it stays. It's just sensitive, that's all. Not a bad thing. The fingertip-rotate is as advertised. The fingertip-tilt could be easier. The tilt on my first Sanus mount was "fingertip tilt." This mount is GREAT though. $150 is worth it. Could've gotten something cheaper at Home Depot or Amazon, but these mounts are quality and they LOOK GOOD on the wall by themselves. Plus, all the tools, templates, screw sizes, washers, spacers, stud finders, levels ARE INCLUDED. Everything you need. You'd be IN-SANUS to buy anything else.
Date published: 2014-02-09
Rated

4

out of

5
by
Retired
from
Good product, but a little expensive
The instructions in the installation manual were good and easy to follow. After mounting the bracket and TV we couldn't get the TV not to tilt. Tried adjusting the tension screw and found it unmovable. Called the company and were told it was overtightened in manufacturing and likely broken. They were accommodating and sent a new bracket overnight. Installed the new bracket and adjusted the tension screw and it works well. We followed the instruction manual closely, but in the end had multiple bolts and washers left over. The design is massive and quality of the product seems to be well made.
Date published: 2014-01-30
Rated

3

out of

5
by
baseball
from
Tension screw didn't work
We had to buy a second product and replace the arm on the first one. The first one would not sit level it just kept spinning. Tightening the tension screw would not work. Not a big deal because Best Buy took back a set and only charged us once it was just a hassle getting the whole thing set up then have to replace the arm. Now that it is set up, we are completely happy with the product but the kinks need worked out with this product as we have read other reviews where people have the same problem.
Date published: 2014-01-28
Rated

4

out of

5
by
ChrisNMV
from
Mounting spacers and tension screw
Overall the unit went together well and works well on the wall. The spacers sent with the unit did not fit our TV with the screws provided. I had to cut two of the mounting spacers down to 1/2" in order to get the lower mount to work. The upper mount had the screws recessed in the back panel so that they fit perfectly as designed. The lower bracket would not fit no matter what I tried. There was nothing in the instructions to mention what to do if this came up. After cutting one spaced in half the mount proceeded quickly. The tension screw will not hold the level position and each time the unit is swiveled you have to recheck it for level.
Date published: 2014-01-02
Rated

2

out of

5
by
customer
from
you know, overall this swivel mount is fine. easy instructions. quick install. tv is mounted securely. However, the tension mechanism that keeps the tv level and tilted where you want it is completely unacceptable. It will not tighten to a level where the tv is level and stays level when you turn it to point another direction. I'll need to physically level the tv every time I turn the tv. I warn anyone who buys the swivel mount of the deficiency of this feature...
Date published: 2013-12-08
Rated

5

out of

5
by
NYCICON
from
Great mount. Great product. Awesome instructions
I have 2 flat panel screens and a small apartment. For years I have wanted to mount my tv to my wall but so nervous that it would be a pain and fall off. Sanus does an amazing job with installation instructions. The packaging is well planned out. The install is easy as 1 2 3. I had a issue and emailed customer service and they were amazing. They made a great product, have great service and the best instructions I have ever seen for anything. Good job. You should buy without worry. Only feeling I have that is slightly negative is the price. But I guess you get what you pay for. This is good quality. Once I have enough money to buy another one I am buying one for my other tv. Love you guys!
Date published: 2013-12-04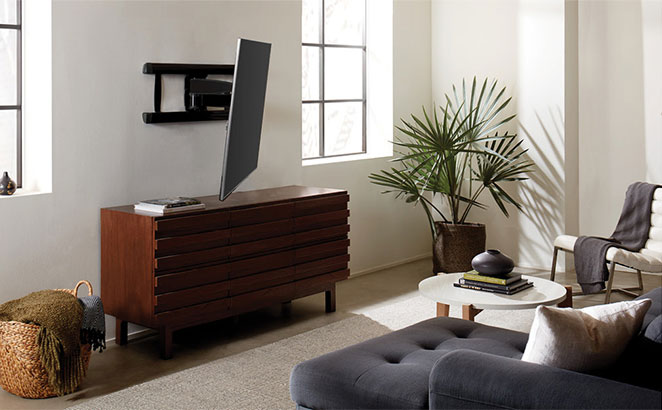 SANUS is the #1 best-selling TV mount brand in the U.S.*
Questions? Contact Us
Monday - Friday 8am - 7pm CST
Saturday - Sunday 10:30am - 7pm CST
*NPD annual dollar sales period ending 12/31/20