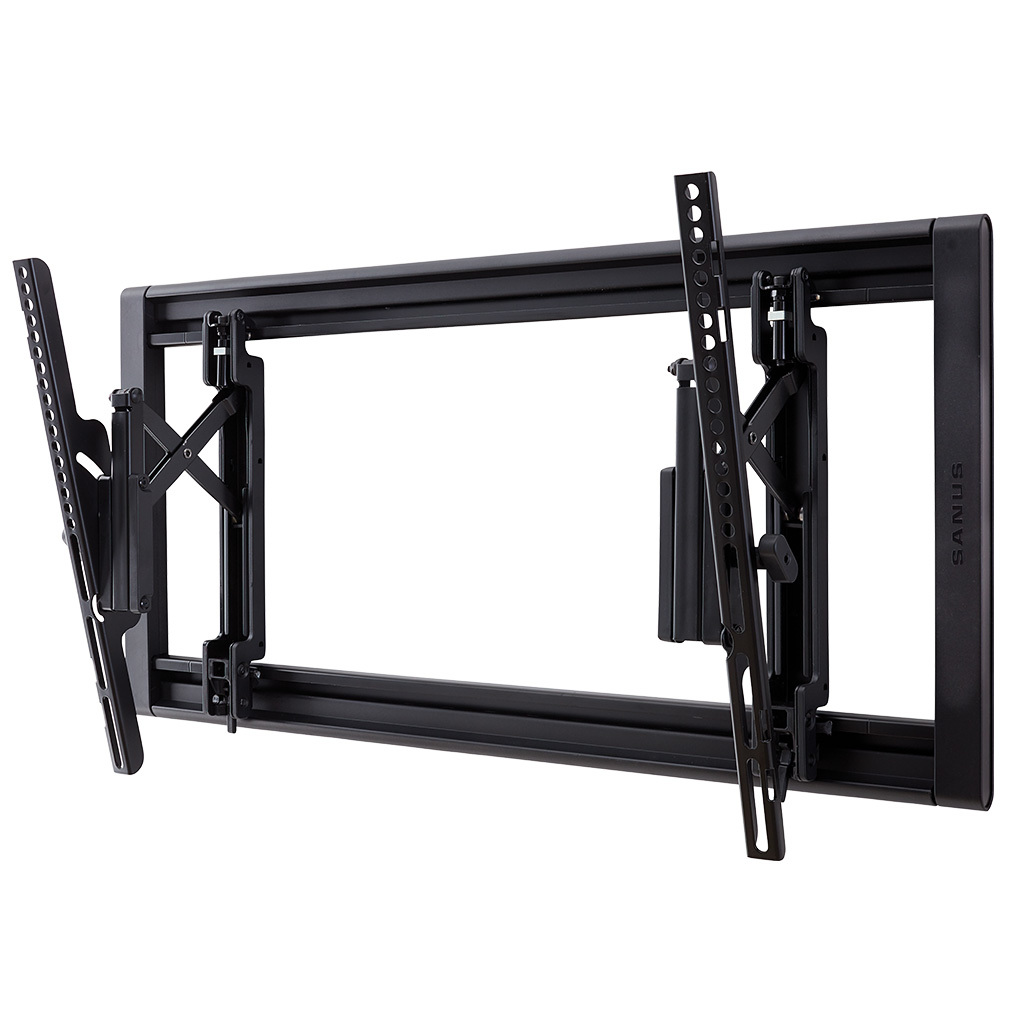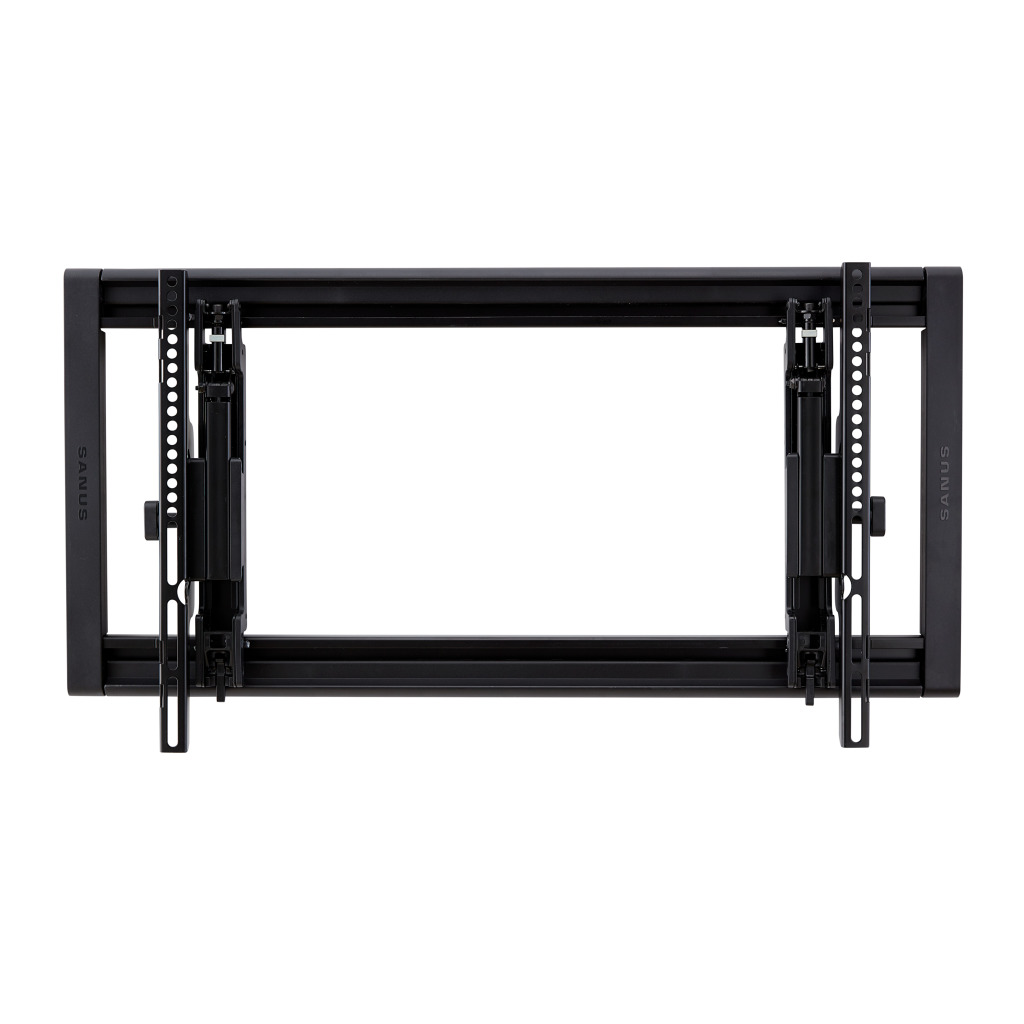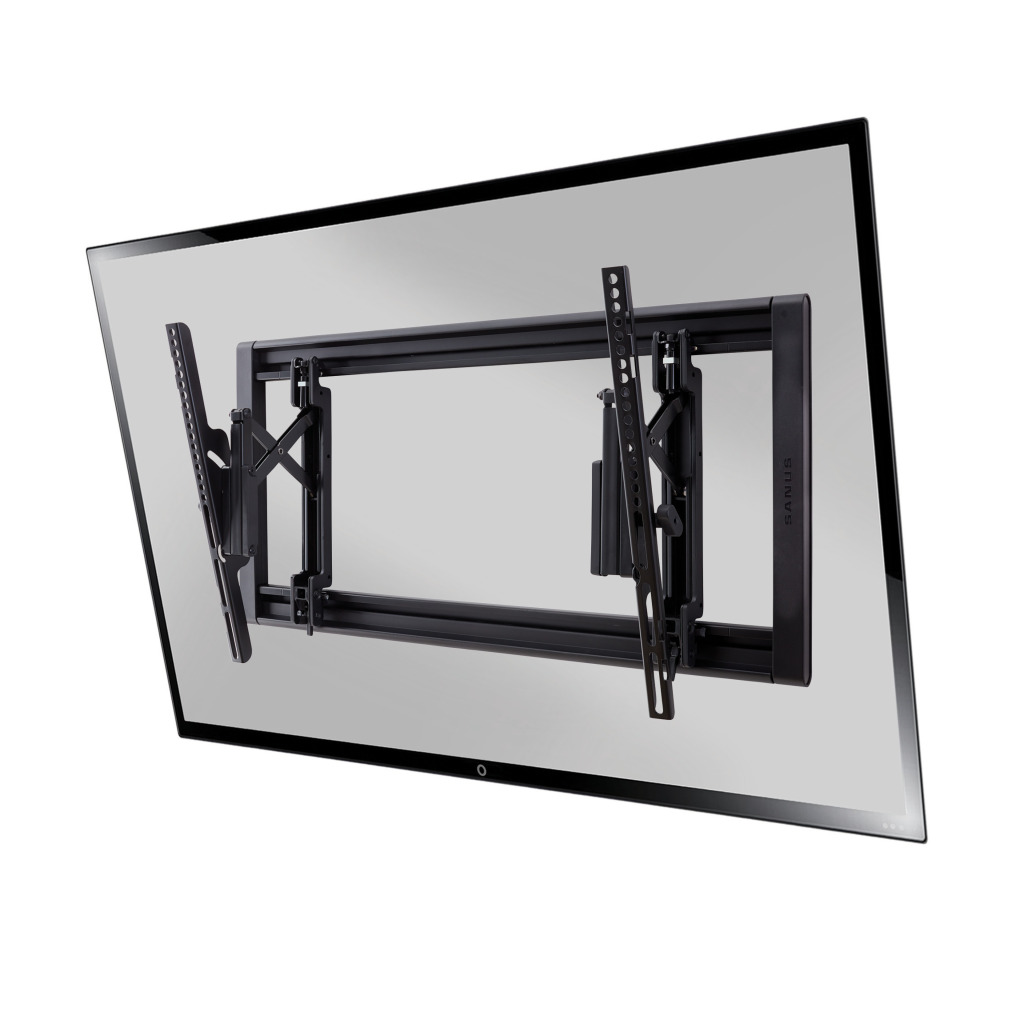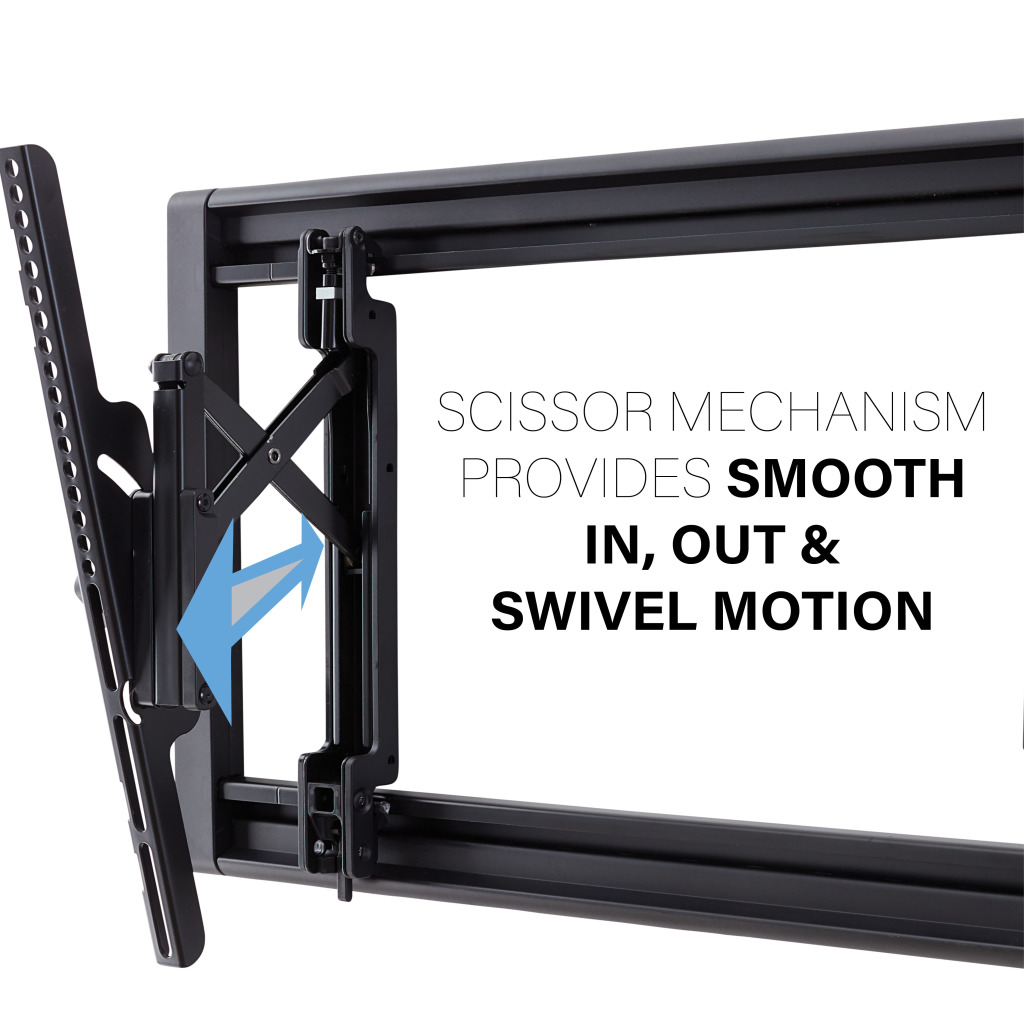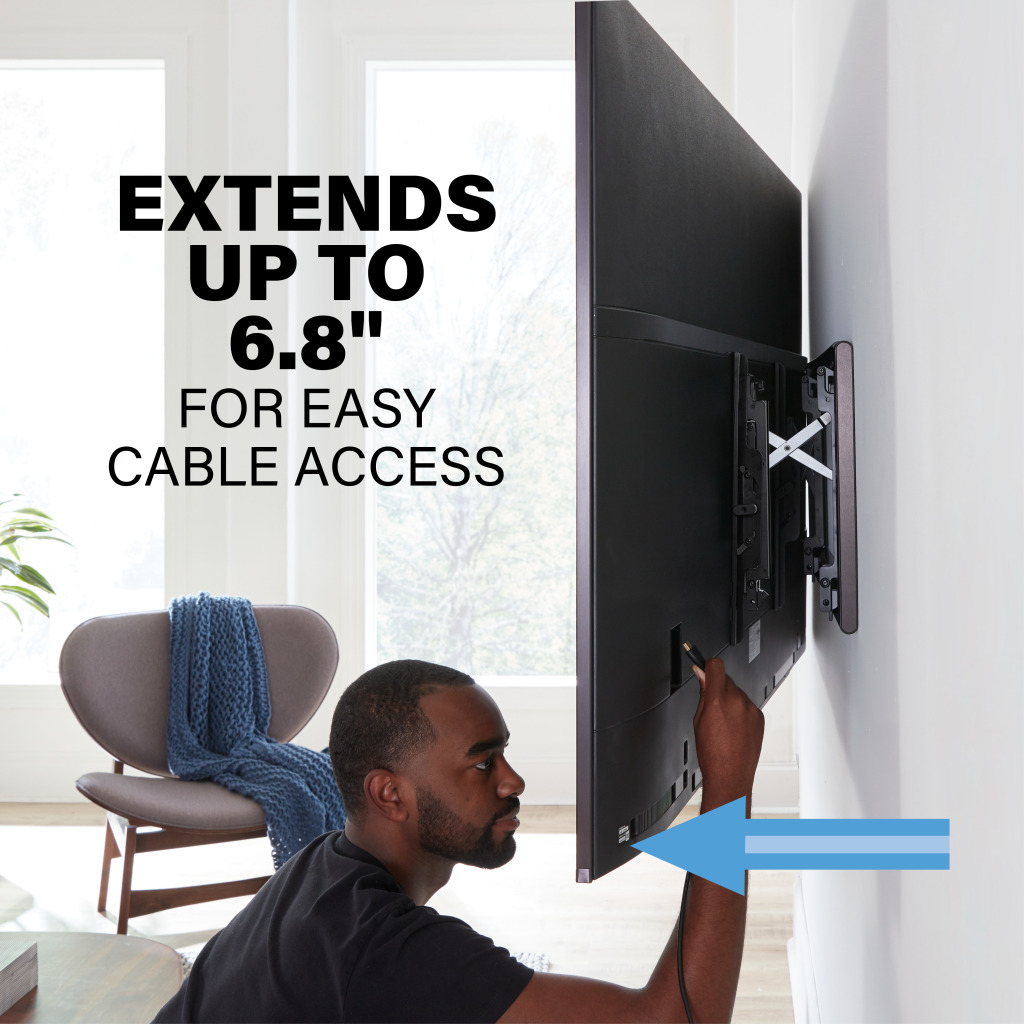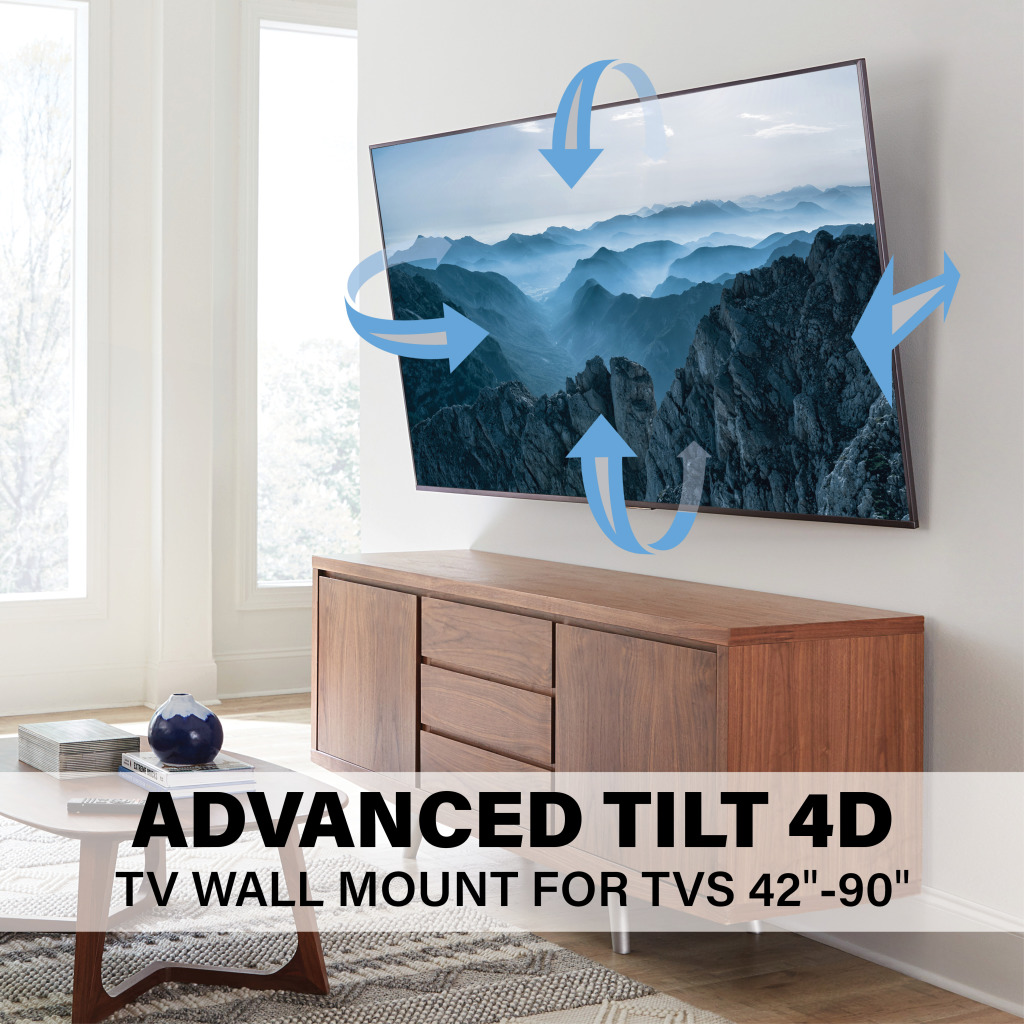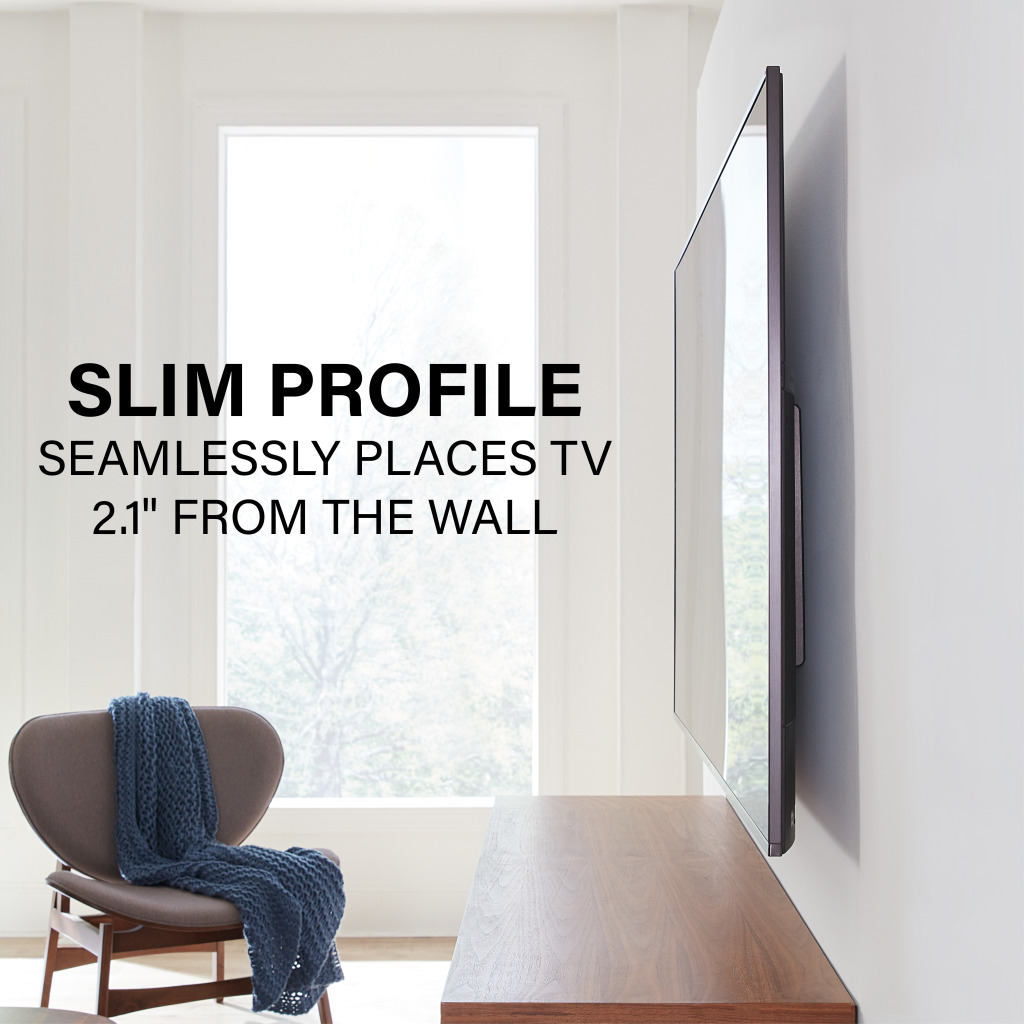 Advanced Tilt 4D Premium TV Wall Mount for 42" – 90" TVs
VLT7
Para televisores

106.68cm - 228.60cm

Profundidad

5.33cm

Basculante

7° / -12°

30 Minute Install
Safety Tested and UL Certified
¿Funcionará con mi televisor?
Enter the model number of your TV to find out.

Here are a few products that are compatible with your TV!
Ready to install your Mount?
Use the HeightFinder for mounting instructions.
Go to HeightFinder
Ready to install your Mount?
Use the HeightFinder for mounting instructions.
Go to HeightFinder
Videos para empezar
Video con las características del SANUS VLT7
Video de instalación del SANUS VLT7
Advanced Tilt 4D Premium TV Wall Mount for 42" – 90" TVs
The SANUS VLT7 Advanced Tilt 4D Premium TV Wall Mount represents the next level of advanced tilt technology, now allowing you to tilt your TV in 4 different directions. Not only up and down but now left and right for swivel capability. This mount provides 6.8" of extension. The extension allows even the largest of TVs to achieve the maximum listed tilt range*. Large TVs installed on traditional tilting mounts often hit the wall, limiting the maximum tilt that can be achieved. The VLT7 solves this issue by extending from the wall, offering TVs a larger tilt range.
More tilt translates to better glare reduction. This makes the VLT7 the go-to tilting mount for all above-eye-level mounting locations, like over the fireplace. Additionally, because the mount can extend the TV 6.8" from the wall and swivel up to 15° left and right, cables and wires can be accessed quickly and easily while the TV is still mounted. This makes the initial hook-up and future device switches a quick and easy process.
An open wall plate design allows the VLT7 allows for mounting directly over electrical outlets or media boxes for a super clean installation. And centering the TV, even with off-center studs, is no longer an issue due to the side-to-side shift. Post-installation height and level adjustments make fine-tuning quick and easy for a perfectly level TV. The ability to padlock the TV to the mount for additional safety or security means this can be used in private or public settings without worry.
The VLT7 is safety tested, UL Certified.

* Offers maximum tilt range for TVs 42"-90" when compared to all other SANUS tilt mounts.
Características del producto
Extends 6.8" from the wall for easy cable hookup
Swivels up to 15° left and right to reduce glare and enhance viewing angle
Ofrece el máximo margen de inclinación para televisores grandes
Slim profile seamlessly places TV just 2.1" from the wall and blends with TV and décor
FluidMotion effortlessly moves your TV to the ideal position
ProSet allows for easy leveling and height adjustment after installation
Open wall plate design allows for mounting directly over electrical outlets or media boxes
Add a padlock (sold separately) for added security
Herramientas que necesitará para la instalación
Premios
The Details
Marca del producto:
SANUS
Código de modelo:
VLT7
Código UPC:
793795534675 - Negro

Anchura del producto:

31.30

" /

79.50cm

Altura del producto:

16.60

" /

42.16cm

Profundidad del producto:

2.10"

-

6.80"

/

5.33cm - 17.27cm
Rango de tamaño de televisor:

42"

-

90"

/

106.68cm

-

228.60cm

Peso máximo de televisor:

150lbs

/

68.04kg

Montaje universal:

Si | 150 x 150 through 600 x 400

Patrones VESA compatibles

VESA 200 x 200
VESA 200 x 300
VESA 200 x 400
VESA 300 x 200
VESA 300 x 300
VESA 300 x 400
VESA 400 x 200
VESA 400 x 300
VESA 400 x 400
VESA 500 x 200
VESA 500 x 300
VESA 500 x 400
VESA 600 x 200
VESA 600 x 300
VESA 600 x 400

Inclinación:

7°

/ -

12°

Giro:

15°

/ -

15°
Universal Mounting
VESA patterns are measured by the center of one mounting hole to the center of another on the back of a television in millimeters. In the example above, the VESA measurements are 100 (width) x 100 (height). The example TV would be able to use a VESA 100 x 100 mount.
Recommended Products for You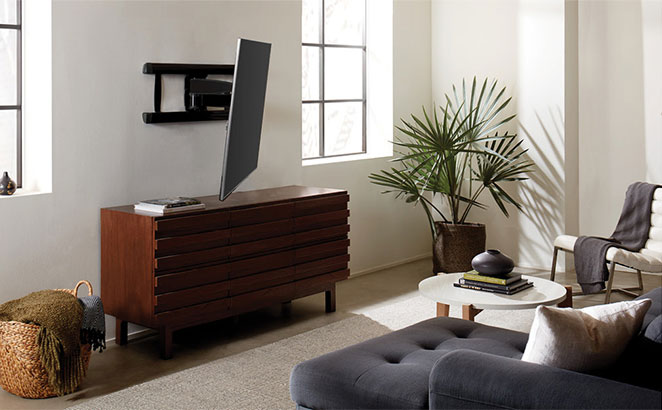 SANUS is the #1 best-selling TV mount brand in the U.S.*
Safety Tested and UL Certified
Questions? Contact Us
Monday - Friday 8:30 am - 5 pm CET
*NPD annual dollar sales period ending 12/31/20