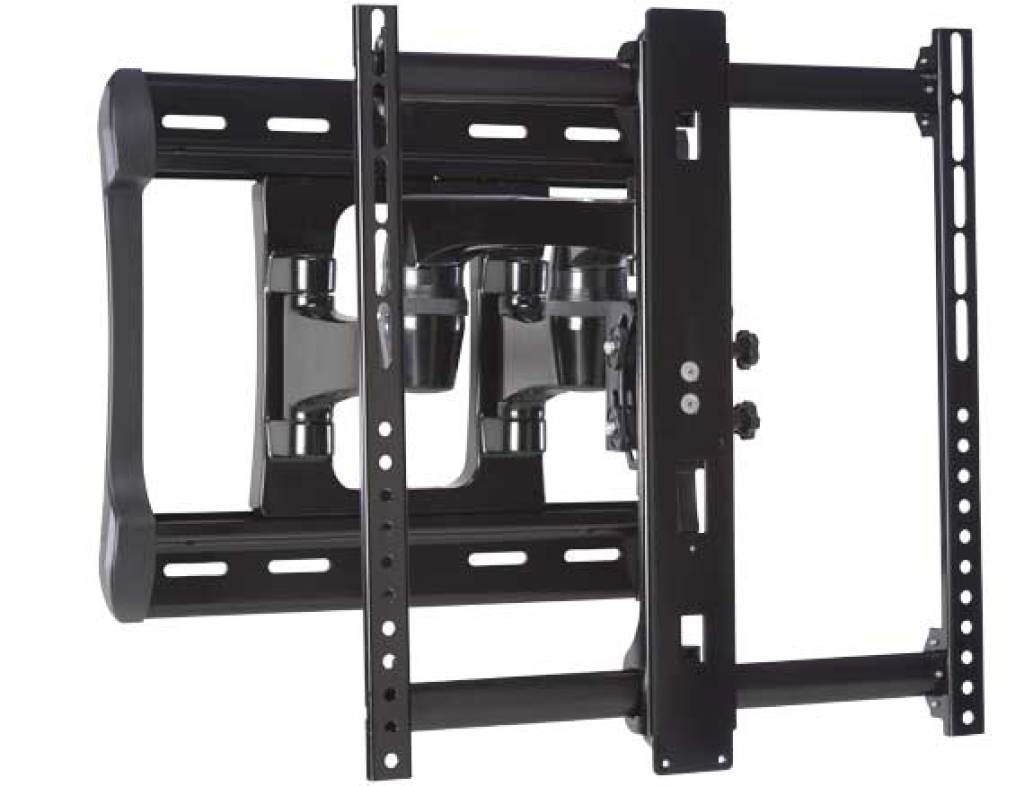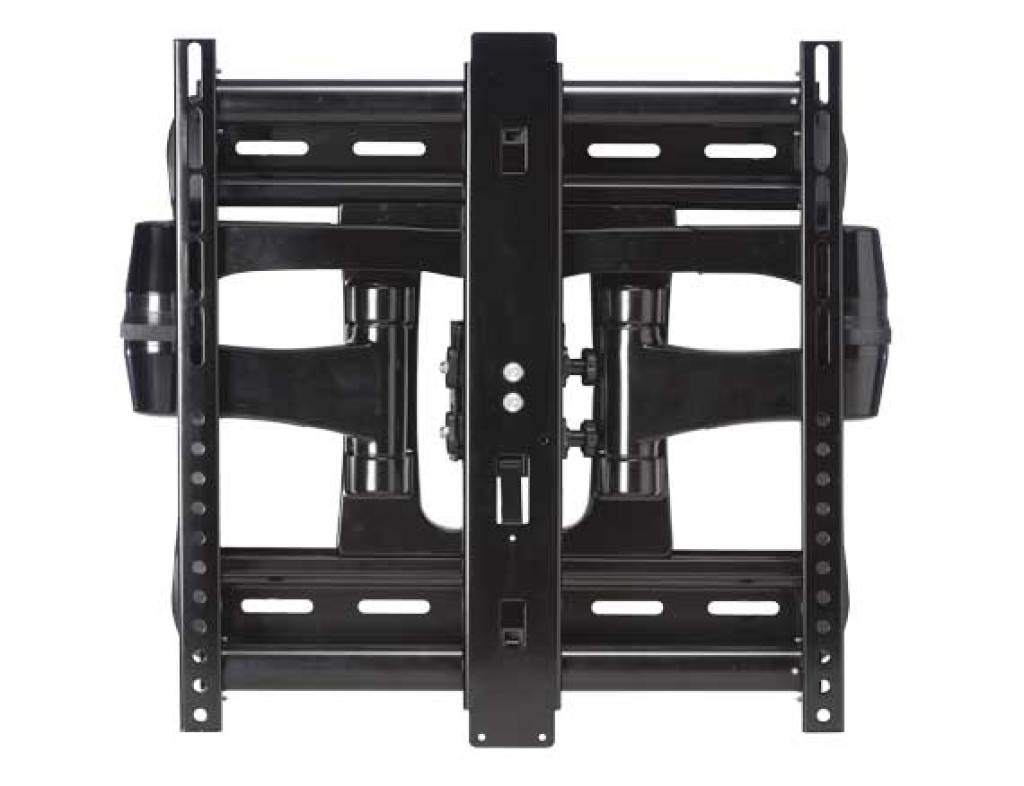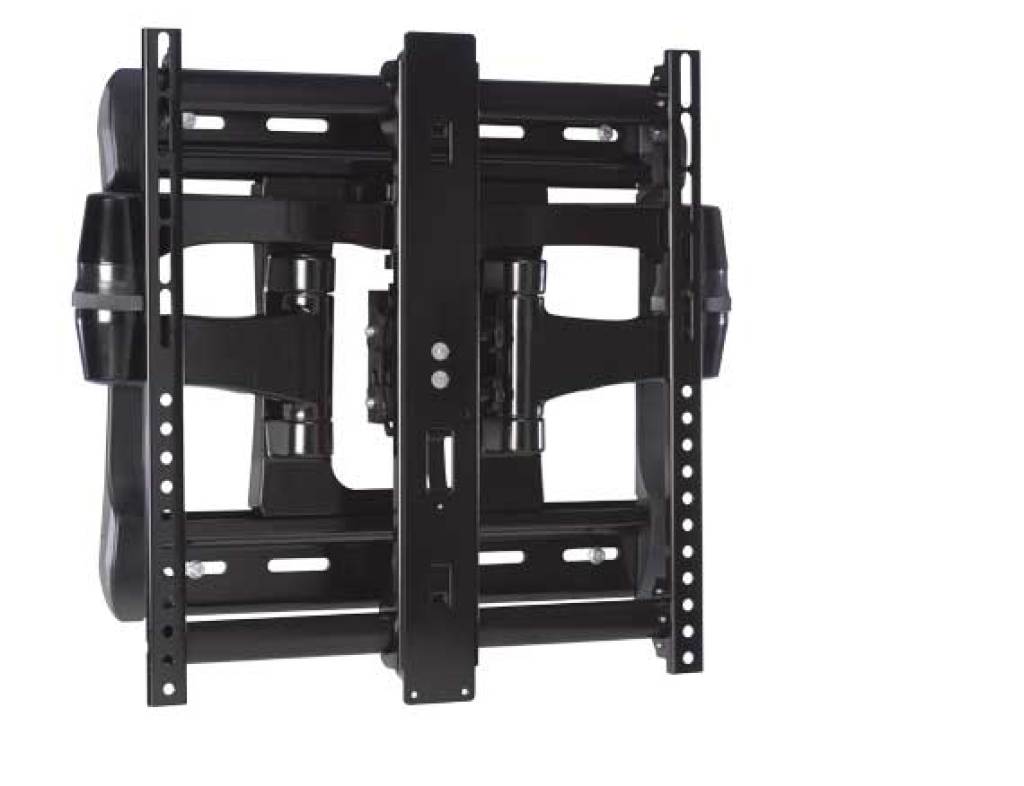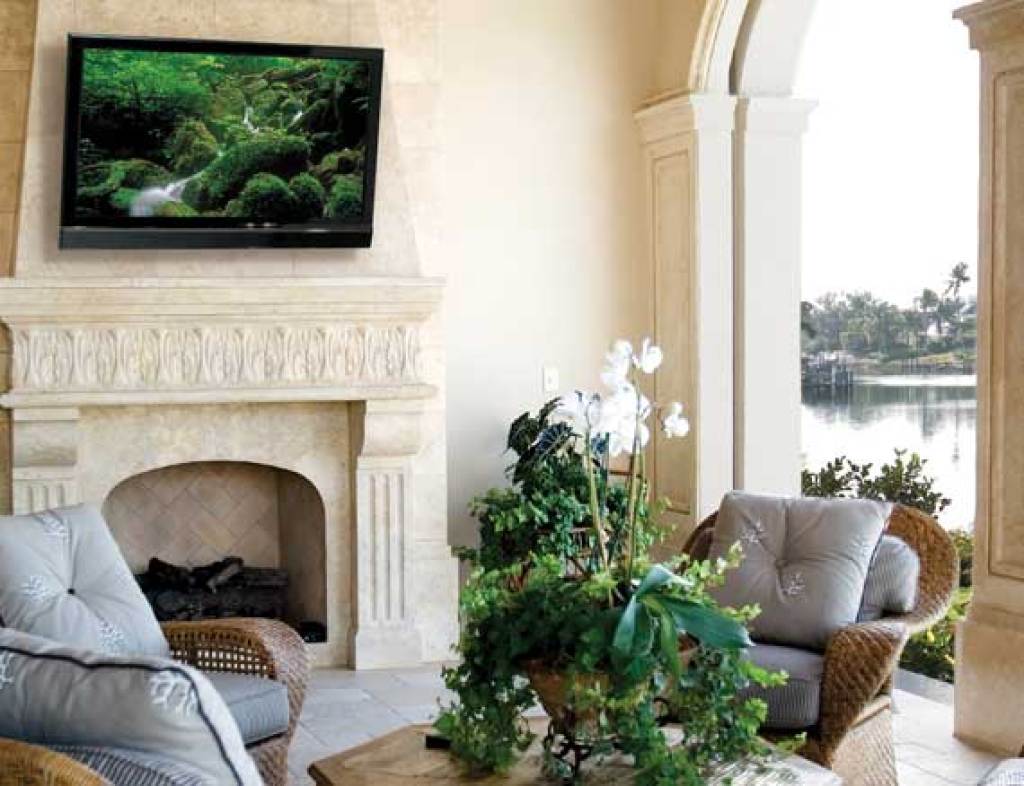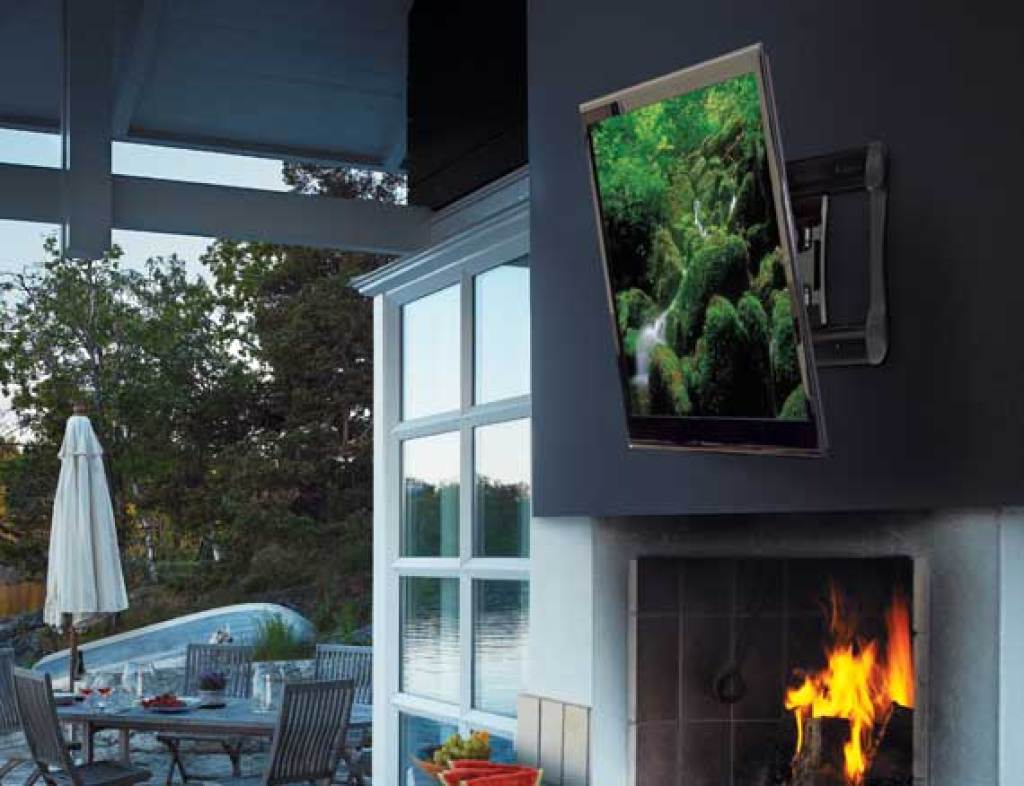 All-Weather Full-Motion Wall Mount Dual extension arms for 42" – 84" flat-panel TVs — extends 20" / 52.07 cm
VXF220
This product has been discontinued.
Para televisores

106.68cm - 213.36cm

Giro

30° / -30°

Extensión

51.94cm
¿Funcionará con mi televisor?
Enter the model number of your TV to find out.
Here are a few products that are compatible with your TV!
Ready to install your Mount?
Use the HeightFinder for mounting instructions.
Go to HeightFinder
Ready to install your Mount?
Use the HeightFinder for mounting instructions.
Go to HeightFinder
Videos para empezar
Video con las características del SANUS VXF220
Video de instalación del SANUS VXF220
All-Weather Full-Motion Wall Mount Dual extension arms for 42" – 84" flat-panel TVs — extends 20" / 52.07 cm
El VXF220 de la serie VisionMount HDpro™ es un soporte de pared para todo tipo de condiciones ambientales que cuenta con un revestimiento resistente a la corrosión y elementos de montaje de acero inoxidable para soportar los elementos, lo que convierte a este soporte en la opción ideal para al uso en interiores o exteriores. También tiene una interfaz premontada y una placa de pared de aluminio extruido ultraligera para que la instalación sea lo más rápida y fácil posible. El sistema QuickConnect™ permite encajar el televisor en el conjunto del brazo con un movimiento sencillo y desbloquearlo con solo empujar una lengüeta. Los ajustes de altura y nivel posteriores a la instalación ProSet™ garantizan que el televisor queda perfectamente posicionado después de montarlo. El conjunto de brazo VXF220 desplaza a la derecha y a la izquierda para facilitar el centrado del televisor, incluso con montantes de pared descentrados. Y el increíble canal para cables en el interior del brazo FollowThru™ oculta completamente todos los cables sin impedir el movimiento, incluso a través del codo. Los resistentes brazos dobles permiten extender, retraer, inclinar y girar los televisores más grandes hasta 50,8 cm (20") de la pared con facilidad. La tecnología de inclinación Virtual Axis™ permite el ajuste del ángulo de visualización sin esfuerzo con un solo dedo. Los soportes de montaje universales se adaptan prácticamente a todos los televisores de 42" a 75" con un peso de hasta 90,7 kg.
Características del producto
Conceal unsightly cables
Easily adjust the height of your TV
Easily adjust your TV without tools
HDpro™ product specially created for the custom installer
Hardware included
Our TV Mount products are Safety Tested and UL Certified
Slide TV side-to-side for perfect positioning on the wall
Swivel your TV left and right for the perfect view
Tilt your TV for perfect viewing from the couch or floor
Herramientas que necesitará para la instalación
Broca de albañilería de 3/8" (Instalaciones de concreto)
Premios
CES Innovations 2011 Design and Engineering Award
CE Pro Best Award 2010
Custom Retailer Exc!te Award 2010
The Details
Marca del producto:
SANUS
Código de modelo:
VXF220
Código UPC:
793795520692 - Negro - No se fabrica

Anchura del producto:

33.25

" /

84.46cm

Altura del producto:

23.00

" /

58.42cm

Profundidad del producto:

3.40"

-

20.45"

/

8.64cm - 51.94cm

Product Weight:

56.00lbs

/

25.40kg
Rango de tamaño de televisor:

42"

-

84"

/

106.68cm

-

213.36cm

Peso máximo de televisor:

175lbs

/

79.38kg

Montaje universal:

Si | 135 x 50 through 850 x 560

Patrones VESA compatibles

VESA 200 x 100
VESA 200 x 200
VESA 200 x 300
VESA 200 x 400
VESA 300 x 100
VESA 300 x 200
VESA 300 x 300
VESA 300 x 400
VESA 400 x 100
VESA 400 x 200
VESA 400 x 300
VESA 400 x 400
VESA 400 x 500
VESA 500 x 100
VESA 500 x 200
VESA 500 x 300
VESA 500 x 400
VESA 500 x 500
VESA 600 x 100
VESA 600 x 200
VESA 600 x 300
VESA 600 x 400
VESA 600 x 500
VESA 700 x 200
VESA 700 x 300
VESA 700 x 400
VESA 700 x 500
VESA 800 x 200
VESA 800 x 400
VESA 800 x 500

Pan:

0°

/ -

0°

Inclinación:

5°

/ -

15°

Enrollado:

5°

/ -

5°

Giro:

30°

/ -

30°
Recommended Products for You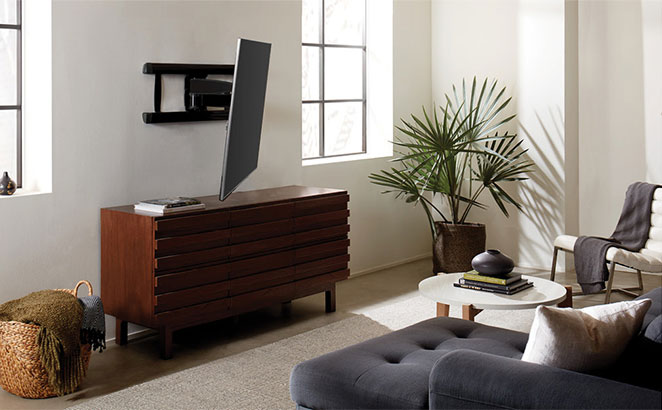 SANUS is the #1 best-selling TV mount brand in the U.S.*
Questions? Contact Us
Monday - Friday 8:30 am - 5 pm CET
*NPD annual dollar sales period ending 12/31/20