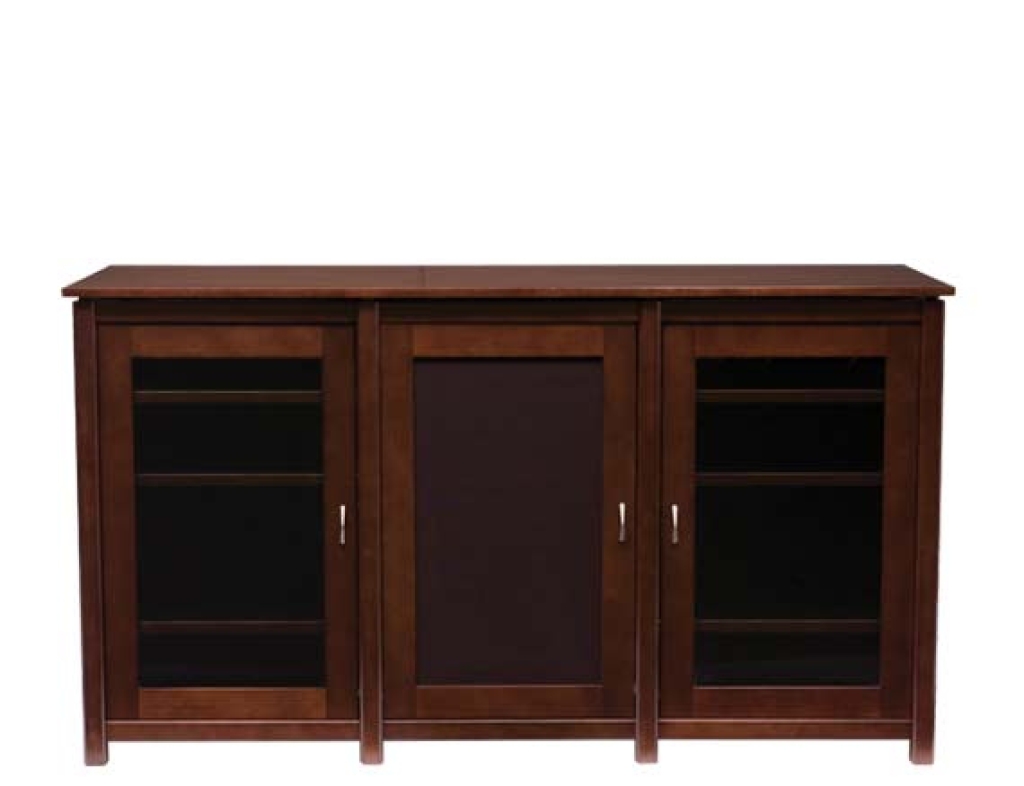 Widescreen TV/AV Cabinet Fine furniture that satisfies both AV and interior design enthusiasts
WFAV66
This product has been discontinued.
Widescreen TV/AV Cabinet Fine furniture that satisfies both AV and interior design enthusiasts
El WFAV66 de Muebles audiovisuales Woodbrook de SANUS es un mueble audiovisual de anchura triple de cinco estantes con doce estantes interiores. Su actual diseño a base de madera dura de primera calidad y MDF elimina prácticamente la resonancia. El excepcional sistema de enfriamiento por convección de SANUS permite que salga el aire caliente mientras entra aire frío para mantener los aparatos audiovisuales a la temperatura adecuada. La colocación adaptable de las puertas y unos cajones opcionales dotan al diseño del mueble de una flexibilidad total. Incorpora estantes ajustables de cierre y un túnel de cables de magnitud extra, así como bisagras de calidad de mueble. Incluye dos puertas con panel de cristal y una con panel de tela.
Características del producto
Adjustable shelf fits various sized equipment
Accesorios de montaje incluidos
Conceal unsightly cables
Un duradero acabado pulvimetalúrgico completa los actuales sistemas audiovisuales
Enclosed design conceals AV system for a clean look
Hardware included
Vented shelves keeps your equipment cool
Herramientas que necesitará para la instalación
The Details
Marca del producto:
SANUS
Código de modelo:
WFAV66
Código UPC:
793795350497 - Moca - No se fabrica
793795350404 - Cerezo - No se fabrica

Anchura del producto:

65.71

" /

166.90cm

Altura del producto:

36.40

" /

92.46cm

Profundidad del producto:

23.74

" /

60.30cm

Package Width:

75.00

" /

190.50cm

Package Height:

10.00

" /

25.40cm

Package Depth:

26.25

" /

66.68cm

Package Weight:

235.75lbs

/

106.93kg
Product Top Shelf Width:

65.71"

/

166.90cm

Product Top Shelf Depth:

23.74"

/

60.30cm

Product Top Shelf Weight Capacity:

250.00lbs

/

113.40kg

Product Middle Shelf Width:

19.26"

/

48.92cm

Product Middle Shelf Depth:

19.26"

/

48.92cm

Product Middle Shelf Weight Capacity:

60.00lbs

/

27.22kg

Product Bottom Shelf Width:

19.26"

/

48.92cm

Product Bottom Shelf Depth:

19.26"

/

48.92cm

Product Bottom Shelf Weight Capacity:

100.00lbs

/

45.36kg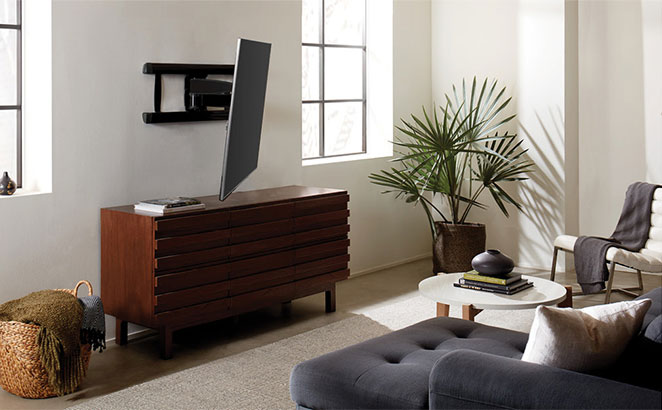 SANUS is the #1 best-selling TV mount brand in the U.S.*
Questions? Contact Us
Monday - Friday 8am - 7pm CST
Saturday - Sunday 10:30am - 7pm CST
*NPD annual dollar sales period ending 12/31/20